Suspected IS Radicals Shoot to Death Christian Barber, as Slaughter in Egypt Continues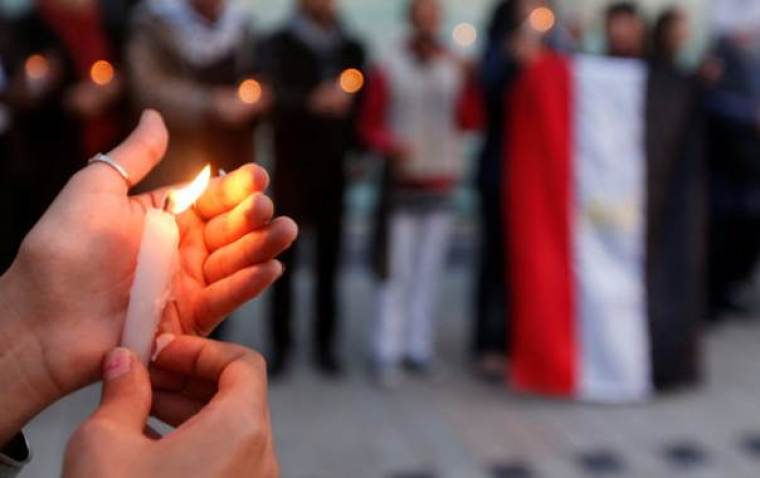 A Christian barber was reportedly shot to death inside his shop by four masked gunmen on Saturday in El-Arish, Egypt, as attacks by Islamists against Christians continue.
Daily Sabah reported on Sunday that the murder occurred in Egypt's turbulent northern Sinai, where seven other Christians were killed in a series of attacks in January and February. Officials suspect Islamic State terror group members of carying out the murder.
The victim was identified as 40-year-old Nabeel Saber Fawzi by International Christian Concern, which noted that he, his wife and two children were among the hundreds of Christian families to flee El-Arish in late February 2017.
"Nabeel and his family fled to Port Said where they lived in a small apartment in a youth house," a relative of Fawzi told ICC.
"On April 27, Nabeel decided to leave his wife and children in Port Said to return and reopen his barbershop in Arish because he did [not] find any job in Port Said to meet the physical needs of his family," the relative added.
"Plus, he thought that the situation had become quiet and stable in Arish."
Fawzi had occasionally been opening his barbershop for business over the past 10 days.
"On Saturday, May 6, four masked gunmen broke into his shop and shot him in the head resulting in immediate death," the relative described.
IS has specifically targeted Christians in major attacks in Egypt, including two Palm Sunday bombings at churches in Alexandria and Tanta, which killed 45 Christians.
The radical terror group warned at the time that it will continue slaughtering believers.
"The Crusaders and their tails from the apostates must be aware that the bill between us and them is very large and they will be paying it like a river of blood from their sons, if God willing," the extremists stated.
IS' anonymous leader in Egypt added in an interview published by the group's al-Nabaa newsletter on Thursday that its targeting of churches is part of its "war on infidels."
The leader identified churches, along with security posts and institutions, as places where "crusader nationals of western countries" gather, and said that they were "legitimate targets."
William Stark, ICC's regional manager, said, "We are deeply concerned for the developing situation in Egypt. This year has already been a difficult year for many Christians in Egypt, especially those displaced by the El-Arish murders and those affected by the Palm Sunday bombings."
Stark pointed out that many Christian families find themselves in situations similar to Fawzi, the latest victim.
"More has to be done by Egypt's authorities to confront ISIS and secure Christian communities across Egypt. Until then, it is likely we will continue to see attacks on Christians and their places of worship," he stressed.
Mokhtar Awad, a research fellow in the program on extremism at George Washington University, said in an investigative report last week for Reuters that IS' slaughter of Christians is part of a plan to tear "at the fabric of society" in Egypt.
"A confluence of factors has seen this escalation happen now," Awad said, despite Egyptian President Abdel Fattah al-Sisi's promises to protect his citizens.
"They hope that this is the first step to basically unravel the country."