Sway Calloway Labels Lecrae the 'Evolution of Hip-Hop' on Morning Show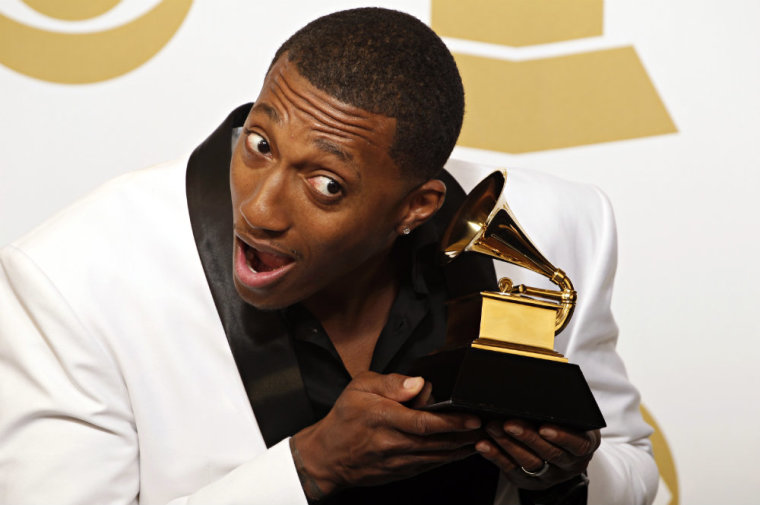 Lecrae recently stopped by Shade 45's Sway in the Morning to promote his upcoming Anomaly album and during his interview the acclaimed host had some very encouraging words for the rapper.
"You're the evolution bro. You're part of the evolution of what hip-hip was meant to be," said Sway Calloway after Lecrae rapped on the show segment "5 Fingers of Death." "I don't mean to be blasphemous but [hip-hop] brought people together the same way Christianity has. What you're doing with your music and your actions is reassurance for me that [hip-hop] is doing something right."
Sway rose to fame as a hip-hop radio personality in the 1990s and has interviewed a slew legendary artists in the genre including Tupac Shakur and the Notorious B.I.G. He supports Reach Records artists and has had both Lecrae and Andy Mineo on his show in the past.
He also praised Lecrae for both his rap skills and his message during this latest interview.
"You know how to rap," he said. "Let this be a lesson, [hip-hop] is not always about promoting the darkness, it's about the light."
Lecrae cited the multi-platinum Grammy Award winning Lauren Hill and her album The Miseducation of Lauryn Hill as one of the main inspirations for his music and lyrical content after receiving Sways compliments.
"Miseducation is one of my favorite albums," he said. "Her spirituality just bled through that and it was encouraging and uplifting. You saw her pain, her trials and tribulations and that's my ambition. God changed my life and I want to share that with the world."
Lecrae's Anomaly album will be available on Sept. 9. The official tour for the album starts on Oct. 3 with Andy Mineo.