Syria: 'Bloodlust, Barbarism, Hell' Wreck Aleppo in Latest Bombing; Peace 'Almost Impossible,' Says UN Ambs.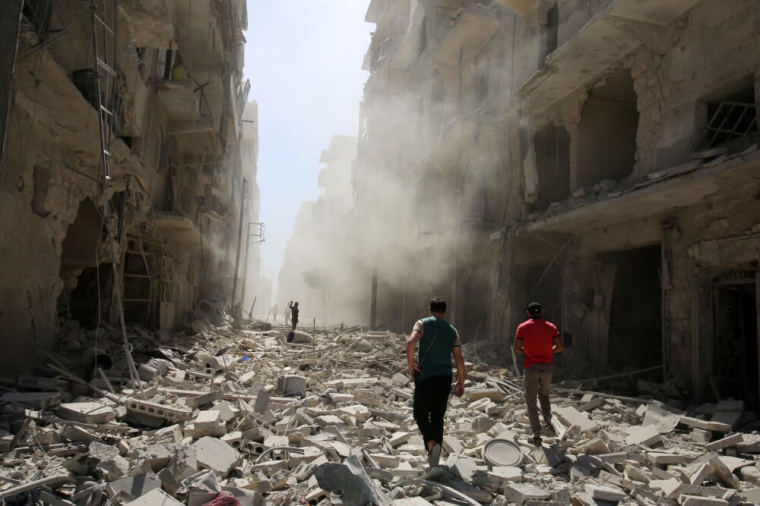 Officials from the U.N., the United States, Russia, and other nations are pointing fingers and accusing each other of "barbarism" after the latest round of bombings by Syrian forces killed at least 85 people on Sunday in the besieged city of Aleppo.
Matthew Rycroft, British ambassador to the U.N., said Syrian President Bashar al-Assad and his Russian allies have been carrying out war crimes against Syrian civilians in the continued bombings aimed at taking out rebel forces in the civil war.
"After five years of conflict, you might think that the regime has had its fill of barbarity — that its sick bloodlust against its own people has finally run its course," Rycroft said, according to CNN.
"But this weekend, the regime and Russia have instead plunged to new depths and unleashed a new hell on Aleppo," he added.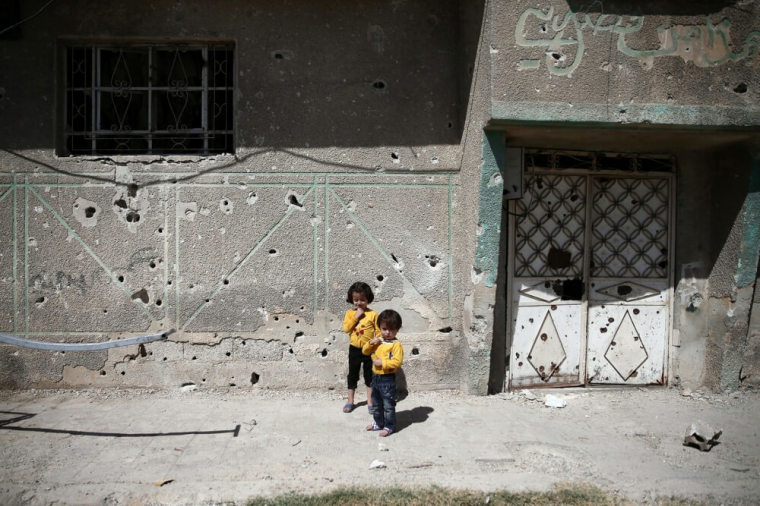 Reports noted that Aleppo has been hammered by several airstrikes over the weekend, with more than 300 people injured along with the 85 killed by the bunker-busting bombs that have hit the city.
U.N. Secretary-General Ban Ki-moon said he was "appalled" by how badly the short-lived ceasefire has disintegrated, adding that the latest round of bombing "brings the violence to new depths of barbarity."
U.S. Ambassador to the U.N. Samantha Power also accused the Russian government of "barbarism" in its support for Assad's actions.
"What Russia is sponsoring and doing is not counter terrorism, it is barbarism," Power told the Security Council.
"Instead of pursuing peace, Russia and Assad make war. Instead of helping get life-saving aid to civilians, Russia and Assad are bombing the humanitarian convoys, hospitals and first responders who are trying desperately to keep people alive."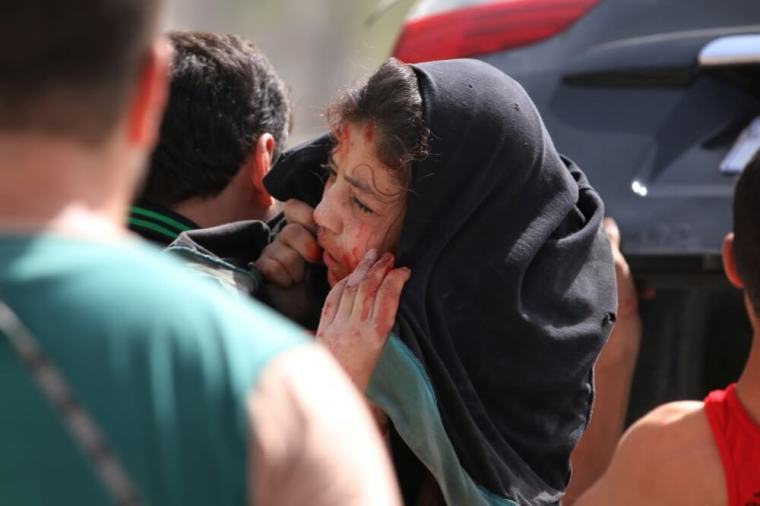 Russia's U.N. Ambassador Vitaly Churkin rejected accusations that Russian forces were involved in the offenses, however, and said that bringing peace to the war-torn country is "almost an impossible task now."
Churkin further accused rebel groups that are fighting Assad, which have largely been backed by the U.S., of having broken the ceasefire and forced the Syrian government to retaliate, BBC News noted.
U.N. special envoy on Syria, Staffan de Mistura, said at least 213 civilians, many of them women and children, have been killed since the latest ceasefire ended, and accused Russia of having used incendiary weapons in Aleppo to fight the rebels, which he said "create fireballs of such intensity that they light up the pitch darkness in Aleppo as if it were daylight."
The bunker-busting bombs, which are used to penetrate the Earth and destroy underground targets, have been used in residential areas, he argued.
"The systematic and indiscriminate use of such weapons in areas where civilians are present may amount to a war crime," de Mistura said.
Christians in Aleppo, who are among the civilians trapped in the crossfire, said last week that they continue praying and hoping for peace despite their dwindling numbers.
"The church was full, the bishops and faithful of all the churches in Aleppo were present. As pastors, we are comforted by the sight of so many Christians who live the tremendous moment we are going through in faith," Bishop George Abu Khazen, Apostolic Vicar of Aleppo for the Catholics of the Latin rite, said last week, recounting a mass of thanksgiving for the canonization of Mother Teresa.
"I get emotional when I think that thanks to their faith the Lord will bless us and give us His peace."