Christians Have 'Biblical Duty' to Help Syrian Refugees Despite Risk, SBC Pastor Says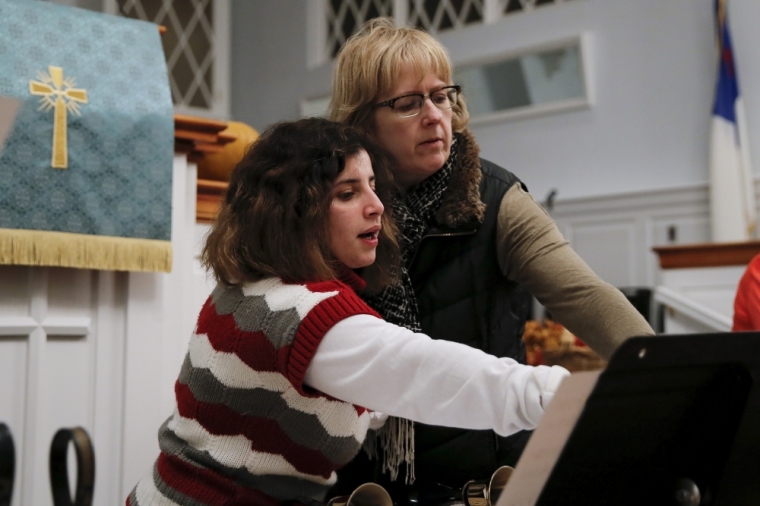 A Southern Baptist megachurch leader from Georgia has said that Christians have a "biblical duty" to help Syrian refugees coming to the United States despite fears and concerns.
Bryant Wright, senior pastor of the 8,000 member Johnson Ferry Baptist Church in suburban Atlanta revealed that his church is helping a family of Syrian Muslim refugees resettle in Georgia. Wright's initiative comes despite Republican Gov. Nathan Deal issuing an executive order in November blocking state agencies from assisting in the resettlement of Syrian refugees.
"We know there's risk," Wright said, according to Fox News. "But as Christians, we're called to live by faith versus fear."
The pastor added that his church is also helping out the coming refugees by providing clothing, food, and shelter.
While several GOP presidential candidates, such as Dr. Ben Carson, and governors such as Deal have said it is too dangerous for the U.S. to be welcoming refugees in light of terror concerns, Wright insisted that Christians have a different responsibility in the issue.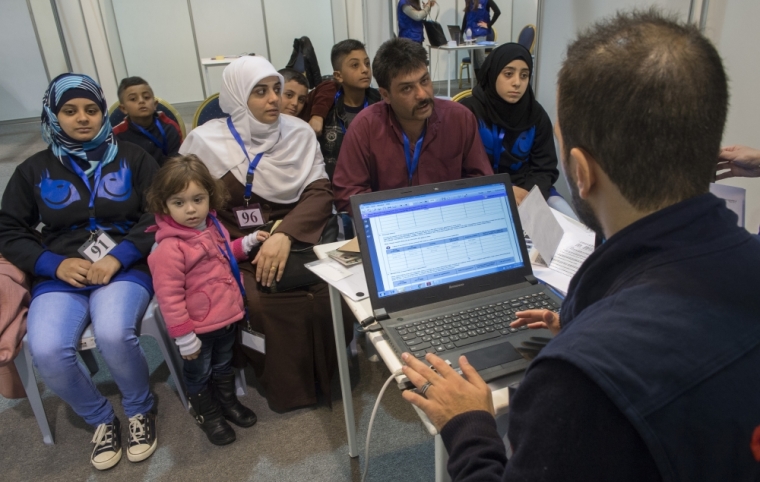 "I recognize his calling as the governor is for the security of the citizens, to administer justice, to punish evil," Wright said of Deal's order.
"He has a different role in the role of governance. But our calling as Christians is to reach out to our neighbor — whoever that may be, from all around the world — just as Jesus teaches in the story of the Good Samaritan."
A number of other American Evangelical leaders have also petitioned Congress to show compassion for Syrian refugees, vowing that their churches are ready to help with everything that they can.
"Our faith inspires us to respond with compassion and hospitality to those fleeing violence and persecution," a letter from a group of Evangelical leaders earlier in December read. "Jesus Himself was a refugee, and He teaches us to do unto others as we would have them do to us. Compassion is not in conflict with national security."
"The U.S. refugee resettlement program has embodied both values and continues to be a valuable humanitarian tool that should be supported. Our nation has rich history as a beacon of freedom and hope. Please help us as we write the next chapter in this history," added the letter, which was published by the Evangelical Immigration Table.
Still, other prominent Evangelical leaders, such as the Rev. Franklin Graham, have said that the terror threat is too high for Americans to ignore.
Following the terror attacks in Paris in November, which left 130 people dead, Graham warned that unchecked Muslim immigration to the U.S. could bring about a similar attack on home soil.
"I've said this before, and many people criticized me for saying it. We must reform our immigration policies in the United States. We cannot allow Muslim immigrants to come across our borders unchecked while we are fighting this war on terror. If we continue to allow Muslim immigration, we'll see much more of what happened in Paris — it's on our doorstep," Graham said back then.