Tamar Braxton 'Beyond Blessed' to Return to 'The Real' After Rib Removal, Blood Clots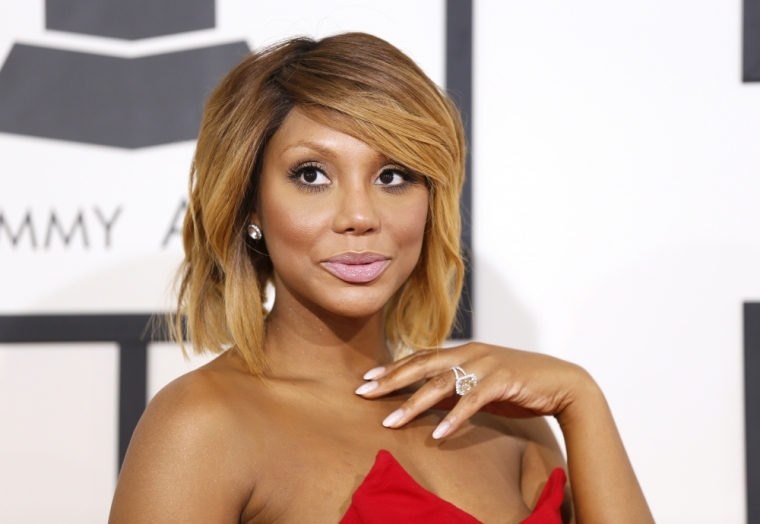 After battling with multiple pulmonary embolisms that resulted in the removal of her rib, singer-songwriter Tamar Braxton insists she is blessed beyond measure to resume her co-hosting duties on "The Real" talk show.
"I'm blessed number one, beyond measure but I'm feeling fantastic. I didn't really know I was sick but I'm really on the mend," Braxton said on the show Dec. 16. "Some days are a little tough, like yesterday was really tough …[but] I am feeling great and thank you guys for your prayers and your thoughts."
Upon her return to the talk show that she co-hosts with comedian Loni Love, singer and actress Adrienne Bailon, fashion expert Jeannie Mai and actress Tamera Mowry-Housley, she revealed the timeline of her medical struggles over the past month.
On Nov. 9, Braxton was rushed to the emergency room during a "Dancing With The Stars" dress rehearsal, and doctors thought she had pneumonia. While the R&B singer competing on the celebrity dance competition returned to the show against her doctors' wishes, she later had to report back to the ER where she learned that there were blood clots in her lungs known as pulmonary embolisms.
While doctors prescribed blood thinners for Braxton, they were concerned about her chest pains and shortness of breath. Through testing they discovered that Braxton had a condition called Thoracic Outlet Syndrome, which is a group of disorders that take place when blood vessels or nerves are compressed.
Strenuous activity due to Braxton's constant dance rehearsals, multiple reality television shows, music tour and talk shows, caused a strain on the muscles around her rib, which had to be removed. The singer invited her cardiologist Dr. Mary Ann McLaughlin from The Mount Sinai Hospital and vascular surgeon Dr. Allan Tulloch to the show in order to explain the healing she calls miraculous.
"Thoracic Outlet syndrome for Tamar is essentially because she's an athlete. So athletes who use their upper extremeties a lot can develop the musle that attaches to the first rib," the vascular surgeon said on the show. "It can actually get pulled up and compress the vein. What happens is you get a blood clot and unfortunately you have a pulmonary embolism as a result. So even though she was treated for that pulmonary embolism, she really had to have that rib removed in order to remove the obstruction of her vein."
Although Braxton joked that her rib looked like "Friday's ribs," her co-hosts made it clear that they took her health struggles very seriously.
"Life has tried to knock my girl Tamar down but she will fight like crazy to get back up and she has," Mai said on the show. "Tamar first of all we are so beyond happy that you are here smiling and ok."
Bailon said Braxton's return to the show was nothing short of a miracle.
"It is honestly a miracle that she is even with us today, it really is," Bailon said on the show. "We all feel blessed that Tamar has come through this difficult time. It hasn't been the same without her here."
When she returned to her co-hosting duties on Tuesday, Braxton went to social media to glorify Jesus for the opportunity.
"#superblessed today is my first day back on #Thereal thank you Jesus #tamartianfriends prayers work," she wrote.