Tamar Braxton Says She's 'Safe and Saved' From Witchcraft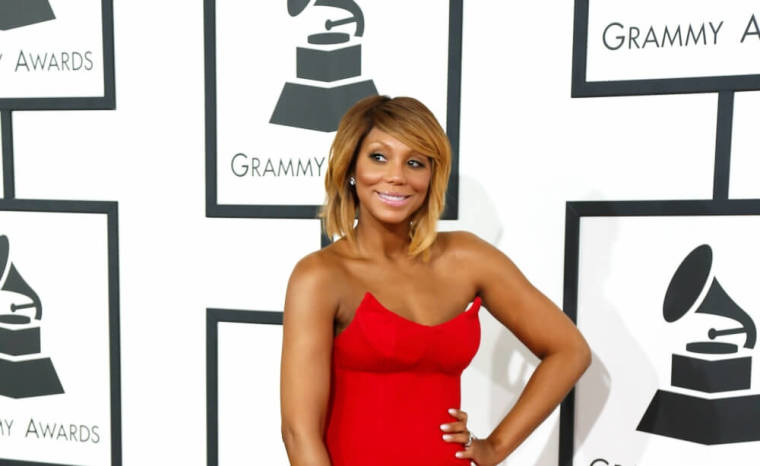 Tamar Braxton said she was safe from witchcraft "again" in her latest message to over 2 million Instagram followers.
"My mood when the witchcraft missed AGAIN!! #imsafeANDsaved #theblood," the 40-year-old "If I Don't Have You" singer wrote in the Instagram message Sunday.
Braxton, the singer-songwriter and television personality who stars on WE tv's "Braxton Family Values," accompanied her post with a video of evangelist Mary L. McCracken from HolyGhost Takeover Outreach Ministries singing the Reverend Milton Brunson and Thompson Community Singers hymn, "Safe in His Arms."
While Braxton didn't divulge any further information about what prompted her to write the message, she did write another Instagram post about trusting nobody but Jesus.
"Cause EVERYONE else is LYING and have their OWN agenda!!! #facts," she wrote on Sunday in a separate Instagram post.
The singer often shares her feelings and her Christian faith with fans on social media. One of those moments came last year when Braxton likened her firing from serving as a co-host on "The Real" daytime talk show and then signing on with entertainment mogul Steve Harvey to create her own show to God providing a ram in the bush as an offering for Abraham in the book of Genesis.
"... But when GOD has a RAM in the bush thanks so much to my dear friend @iamsteveharveytv @marjorie_harvey Gerald, my baby Vince for such an AMAZING opportunity," Braxton previously wrote on Instagram last year after announcing her new venture. "I love u guys and can't WAIT for what is to come #iaintsorry seriously.. When one door closes another one opens #bestontv #tamartianTv."
Although she was vocal about being hurt to leave the show unexpectedly, Braxton told Bishop T.D. Jakes that the ordeal gave her an opportunity to grow spiritually.
"The good thing is I got a chance to pay attention to my spirit and that's something I never really did before," she said.