Tamera Mowry-Housley Expresses Gratitude for God's Many Blessings: 'God Is oh So Good'
Tamera Mowry-Housley Expresses Gratitude for God's Many Blessings: 'God Is oh So Good'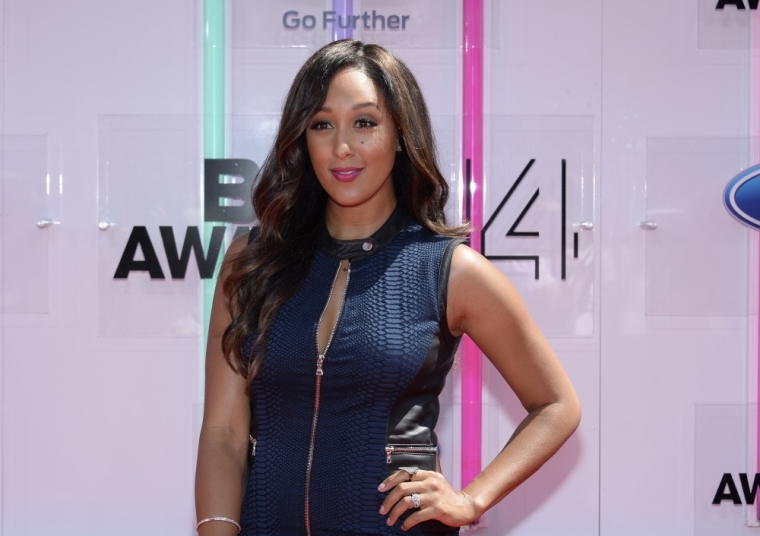 Tamera Mowry-Housley is encouraging her followers on social media to express their gratitude in a godly way.
"God is oh so good. I'm so grateful," the 38-year-old actress wrote on Instagram earlier this week.
"What are you grateful for?" she then asked her fans, awaitng their replies.
A number of people followed suit, expressing gratitude for their Christian faith.
"I'm grateful for Jesus' gift of salvation," one commenter said. While another person added: "I'm grateful that God allowed me to see another day."
Countless other fans agreed, saying they, too, are grateful for Jesus, and "Life with God in it" and "God's grace."
Mowry-Housley, a co-host on the hit daytime talk show "The Real," is known for publicly glorifying God, especially after surviving a car accident in 2013.
"To have the gift of life is a blessing. Many die daily and if you are alive right now, then you have been given that gift," Mowry-Housley previously wrote on the website she shared with her sister, Tia. "It's important we live it to the fullest and not get stuck or preoccupied with the worries, fears or pain. Instead, all we can do is trust in God and live every day He's given us to the very fullest."
However, maintaining her faith hasn't always been an easy task for the entertainer. Last month she made a guest appearance on the new daytime talk show "The Preachers" where she opened up about her struggles with trusting in God after her popular series "Sister Sister" ended.
"If I am honest, I think everybody goes through a rollercoaster within their faith. If I didn't tell you
that, I wouldn't be honest," Mowry-Housley said on "The Preachers." 
Exclusive Op-eds from the Presidential Campaigns
"I would say there were times after 'Sister Sister' that I was the most challenged with my faith, only because everything was so easy before. Then after 'Sister Sister' that's when reality really hit."
The 38-year-old actress starred in "Sister Sister" from 1994–1999, but was forced to overcome the harsh realities of life when that job came to an end.
"That's when you know if you truly are serving God for the right reasons. Because I was in the valley for some time and you truly know who you are when you're in the valley," she said. "And you know who He is when you're in the valley. I feel like I'm preaching!"