Can Tarnished 'Evangelical' Identity Recover After Donald Trump? Vernon Burger Responds (Part 2)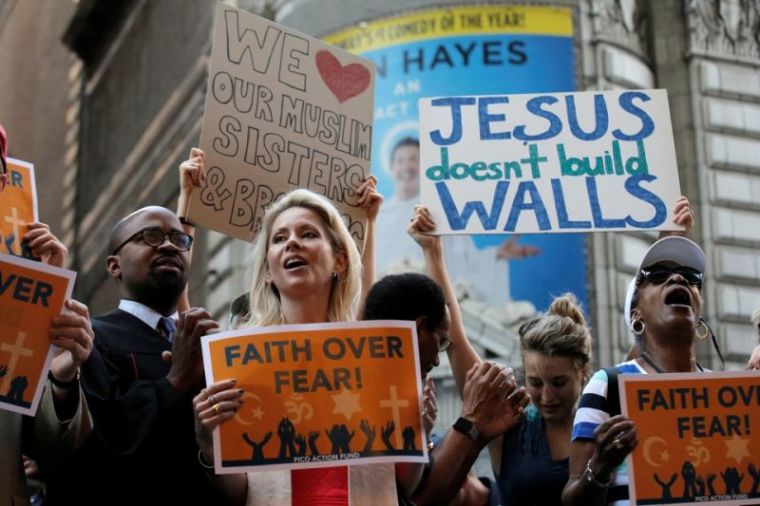 Evangelicals who did not vote for President Donald Trump and are in opposition to many of his policies have been exploring whether there is a path forward for the "evangelical brand" in the Trump era, and whether the identity can be redeemed from its "marriage to the extreme right-wing."
Dr. Vernon Burger, a Southern Baptist Minister and founder of His Voice Global, told The Christian Post in a Tuesday phone interview that despite the negative associations that have been attached to evangelicals due to their perceived support of Trump and right-wing ideas, it is indeed possible to salvage and restore the evangelical identity.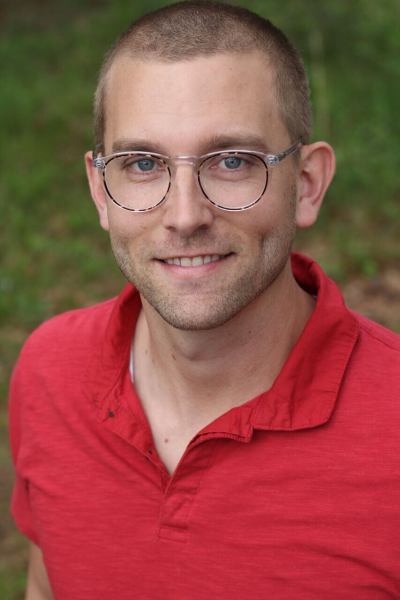 "I think that the best way forward is to try and redeem the word. Instead of forsaking and giving it over, maybe trying to reimagine it" and point it back to a "spirit-filled, evangelical life" is the proper path forward, Burger told CP.
As part one of a CP article on the issue highlighted, prominent evangelicals opposed to Trump have offered different views on the matter.
Russell Moore, president of the Ethics & Religious Liberty Commission of the Southern Baptist Convention, for instance, wrote in a February 2016 Washington Post op-ed that on one hand, the election cycle has made him hate the word "evangelical."
After going back to the Gospel roots of the term, however, Moore argued that is a "magnificent word," because it relates to the Good News for sinners in the life, death, and resurrection of Jesus Christ.
Best-selling author and evangelical preacher Tony Campolo told The Christian Post earlier this week that while he is still an evangelical when it comes to theology and the Gospel message, he finds that the "evangelical brand" has been irredeemably damaged in the eyes of the general public.
"The thing is that the evangelical brand has suffered immeasurably because of its ordaining of Donald Trump as president of the United States," Campolo said.
"We're heading in a direction where we can't even use 'evangelical' anymore," he added, and listed out the many ways in which he finds that Trump and his policies do not align with what Christianity teaches.
"I think we do need to come up with a new identify, because the identity we have in the general populace, has in fact disintegrated," he offered, and revealed that the Red-Letter Christians movement and its website, which gives the words of Jesus more authority than the rest of the Bible, have been receiving a "record number" of visitors since Trump's election.
Burger, who in August 2016 wrote an op-ed for CP titled "Donald Trump Opposes the Way of Jesus Christ," said in his latest interview that the poet Christian Wiman and the quote "there is some fury of clarity, some galvanizing combination of hope and lament" best summarizes how he has been feeling in the first few weeks of Trump's presidency.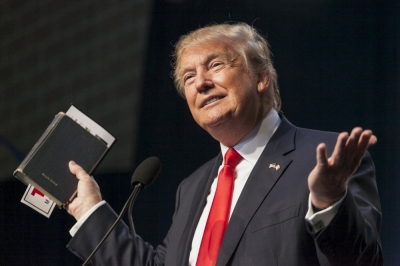 "I pray for him, and [First Lady] Melania, and their kids, nearly every day," the Baptist minister said.
He shared his concerns about "American exceptionalism" that he fears is being taught in Trump's remarks and policies focused on the "America first" idea, and pointed out that Jesus' teachings were centered on ways of mercy instead.
"The kingdom of Jesus is found in mercy, empathizing with those who are in pain, as opposed to the way of Caesar, which is the way of power, control, fame, and 'America first,'" he argued.
Burger, who did not vote for Trump, admitted that having the majority of other white evangelicals back the Republican leader is "disconcerting," and brings him back to the paradox of "hope and lament."
As for his own identification as an evangelical, he pointed to Jesus' teachings on the Sermon of the Mount, as found in the Gospel of Matthew. He suggested that when policies or moral stances do not align with that sermon, and where people don't see love as "our greater ethic," that is when "we don't align with Jesus."
Burger revealed that he has "quite a few friends" who did vote for Trump, and said that he and they "lovingly disagree."
"I'm not trying to say that someone who voted for Trump isn't a Christian, by any stretch of the imagination. I just don't see the aspects of his hubris and exceptionalism" to be aligning "with the ways of Jesus."
Much like Campolo, he also found that Democrat Hillary Clinton's pro-abortion position really made it difficult for evangelicals to vote for her. The minister said that he understands that, as he is "fiercely pro-life" himself.
"But pro-life includes all life, in every form," he clarified. "What I mean by that is when you look at the issue of pro-life, you have to look at what does that mean for the life of the immigrant, for foreign policy, for life ecologically – life in all of its forms."
Burger said that he finds Campolo to be "brilliant," but like Moore, he envisions that the "evangelical" identification can indeed be restored and redeemed.
The minister warned that Campolo "is totally correct in the sense that people are making evangelicals synonymous in the U.S. with right-wing conservative politics," but at the same time, argued that hope remains for the word.
"I think it (evangelical) needs to be bigger than that," he said.
"Whether you are on the right, or whether you are on the left, there needs to be a place at the table. What does it look like to reimagine a culture that actually carries out this whole ethic of love?" he asked, again pointing back to Christ's moral teachings on the mount.