100 Evangelical Leaders Slam Trump's Refugee Ban in Washington Post Ad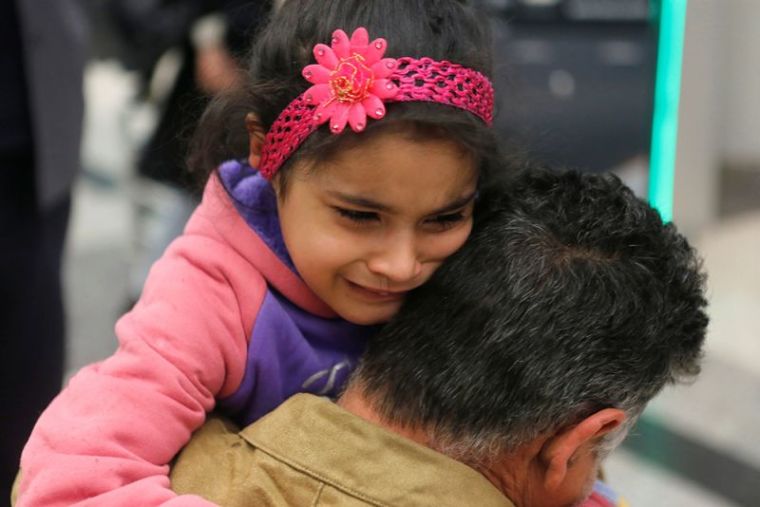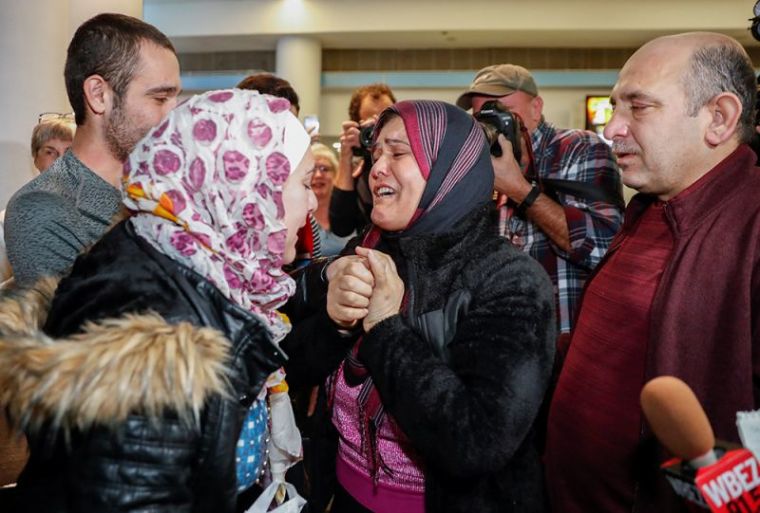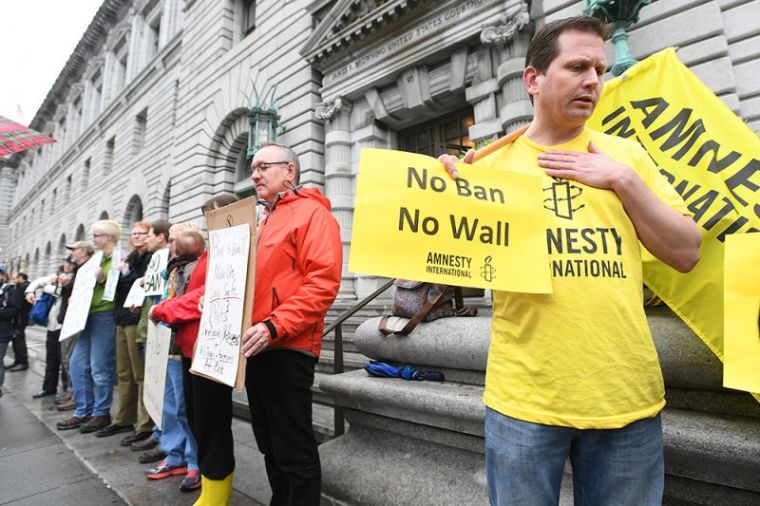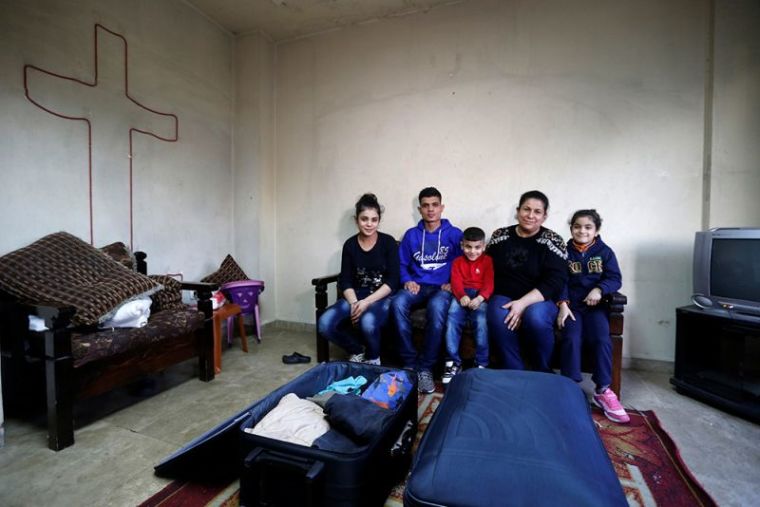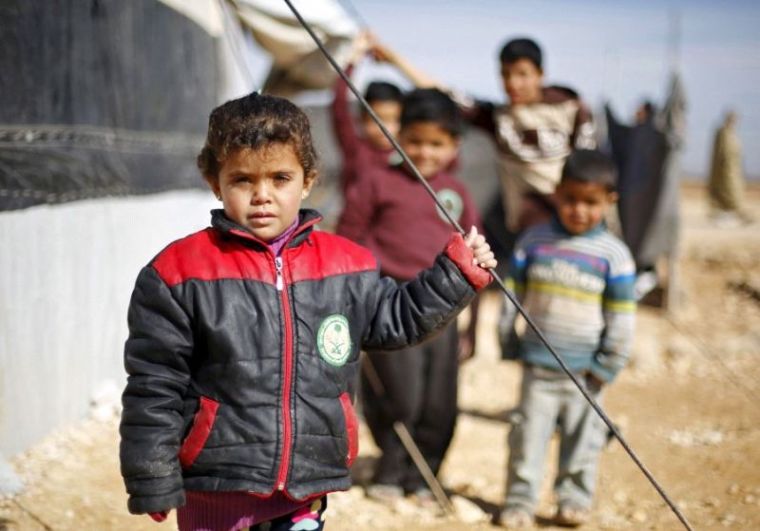 View Photos
Over 100 evangelical leaders have signed onto a letter published in a full-page ad in Wednesday's edition of The Washington Post that signals their opposition to President Donald Trump's moratorium on refugee resettlement.
"As Christian pastors and leaders, we are deeply concerned by the recently announced moratorium on refugee resettlement. Our care for the oppressed and suffering is rooted in the call of Jesus to 'love our neighbor as we love ourselves,'" the evangelical leaders wrote in an open letter to Trump and Vice President Mike Pence that was published on Page A18. "In the story of the Good Samaritan (Luke 10:25-37), Jesus makes it clear that our 'neighbor' includes the stranger and anyone fleeing persecution and violence, regardless of their faith or country."
The letter was signed by prominent evangelicals including bestselling Christian author Max Lucado, author and pastor Tim Keller of Redeemer Presbyterian Church in New York City, Southeastern Baptist Theological Seminary President Daniel Akin, pastor Eugene Cho of Quest Church in Seattle, pastor Derwin Gray of the multiracial Transformation Church in South Carolina, author and Wheaton College professor Ed Stetzer, and David Curry, president of the Christian persecution watchdog ministry Open Doors USA.
The advertisement was sponsored by the evangelical refugee resettlement organization World Relief, the humanitarian arm of the National Association of Evangelicals and one of nine organizations authorized to resettle refugees in the United States.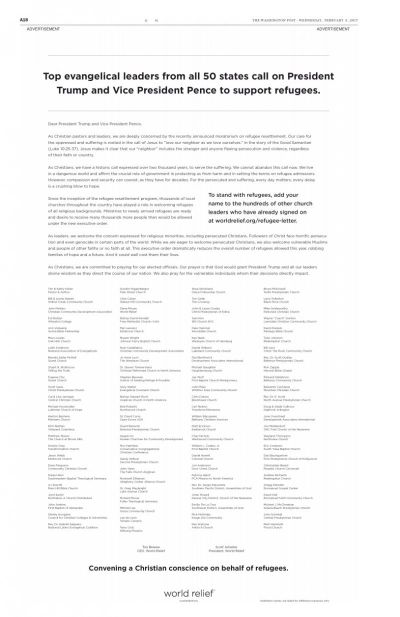 World Relief has been very vocal in its opposition to Trump's Jan. 27 executive order banning all refugee resettlement for 120 days, barring Syrian refugee resettlement for indefinite period of time and limiting the number of refugees to be resettled in the U.S. in fiscal year 2017 to just 50,000 (including the 32,000 already resettled under Obama in fiscal year 2017).
"This executive order dramatically reduces the overall number of refugees allowed this year, robbing families of hope and a future. And it could well cost them their lives," the letter states.
As churches have played an instrumental role in helping organizations like World Relief successfully resettle and acclimate refugee families of all religious stripes into their new American communities, the leaders asserted they can't abandon the biblical call to help the world's most vulnerable.
"As Christians, we have a historic call expressed over two thousand years, to serve the suffering. We cannot abandon this call now. We live in a dangerous world and affirm the crucial role of government in protecting us from harm and in setting the terms on refugee admissions," the letter reads. "However, compassion and security can coexist, as they have for decades. For the persecuted and suffering, every day matters; every delay is a crushing blow to hope."
Matthew Soerens, World Relief's U.S. Director of Church Mobilization, told The Christian Post on Wednesday that although there were only 100 signatories listed in the Washington Post, over 600 have actually signed onto the letter. But for space purposes, only 100 names were published.
The complete list of signatories is available on the World Relief website.
"The message so many evangelical pastors and leaders want to convey to our president and vice-president is that we deeply value the opportunity to minister to refugees being resettled into the United States, which is an opportunity for us to live out the biblical commandments to love our neighbors and to practice hospitality," Soerens told CP in an email. "We're concerned that, by dramatically reducing the number of refugees who could be allowed to the U.S. this year — which was mandated by the president's executive order and has not been halted by any of the lawsuits currently pending — our opportunities to minister are limited as well."
Although the Trump administration has maintained that the refugee moratorium and immigration ban on seven Muslim majority countries for 90 days is meant to allow for a review of the U.S.' comprehensive refugee vetting process, World Relief has argued that there is no problem with the refugee vetting process, which takes 18 months at a minimum for applicants to clear.
Soerens told CP in an interview last week that over 3 million refugees have been resettled in the U.S. since 1980 and none of them have killed American citizens.
Jenny Yang, vice president of advocacy and policy for World Relief, and Galen Carey, NAE vice president of government relations, expressed concern during a conference call with reporters last week that attempts to change the vetting process for the better could end up making it more difficult for persecuted refugees to gain asylum.
"It is quite possible that some possible extreme vetting measures that might be proposed could actually backfire," Carey said. "We have seen this in the past. For example, when the material support issue was added after 9/11, genuine refugees had been left out of our program because of a faulty interpretation of what it means to support terrorism and when people have actually been victims of terrorism. We certainly want our government to do due diligence but we want them to do it intelligently and to bear in mind that real lives are at stake."
On Tuesday, the U.S. 9th Circuit Court of Appeals heard arguments in a lawsuit brought against Trump's executive order after a federal judge in Seattle struck down the order last week.