Former WWE Wrestler: 'I Lived in Sin' but Now I'm an 'Infant Christian'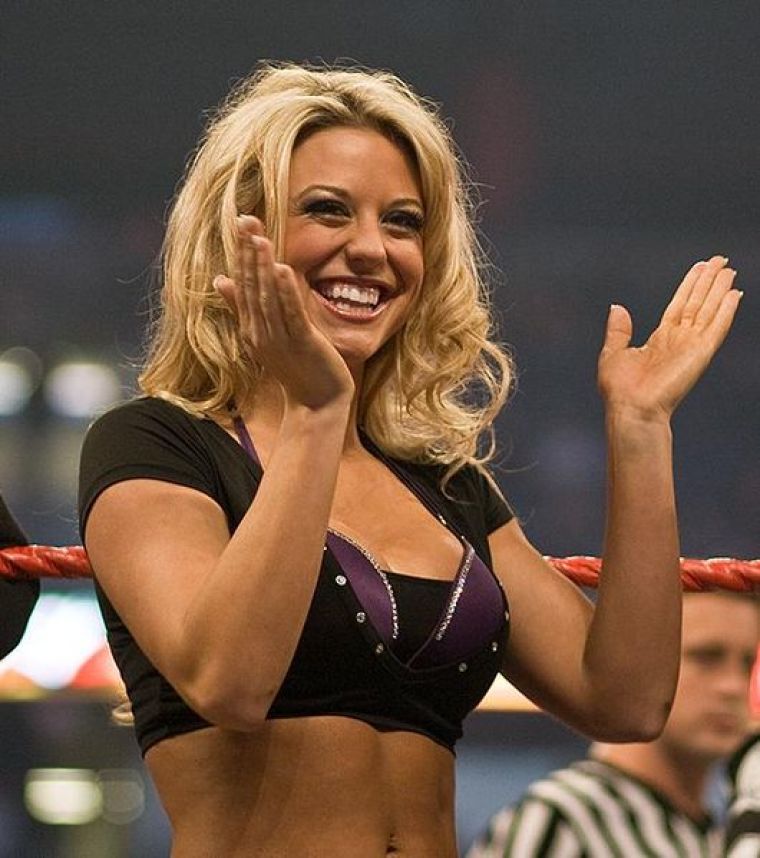 Former World Wrestling Entertainment star Taryn Terrell says she's finally saved and is now beginning her personal walk with Jesus after living through a world of temptation in the WWE.
In a video Terrell posted to YouTube in late September, she admitted that sin surrounded her during her days on the road with the WWE.
The 29-year-old, commonly known by her WWE ring name "Tiffany," made her in-ring debut for the world's largest wrestling promotion in 2010. However, her stint with the WWE was cut short after she was released from her contract following a domestic altercation with ex-husband and fellow wrestler Drew McIntyre, which led to her arrest.
Although Terrell stated in the video that she always considered herself to be a believer in God and Heaven, she had never opened her heart to Jesus or really understood what being a Christian meant.
Terrell had begun to attend church when she lived in Florida, prior to her days with the WWE, but her relationship with God was put on the backburner once she was signed to a WWE contract.
"I went on the road with WWE for a while and that want to be a Christian sort of went by the wayside," Terrell admitted. "I lived in sin. I was not a good person. I can say that I am ashamed of who I was in a lot of ways and the decisions that I made, and it was because I wasn't a Christian."
"A lot of times I thought, 'How am I going to be a Christian?' How can I be accepted by God? I have done awful things. I have not lived as a Christian. I lived as a sinner,'" she continued.
Now that she is on her feet with Total Nonstop Action — arguably the second largest wrestling promotion — Terrell decided to embrace a personal path with the Lord this past June and felt the need to share her story with others who might be lost in their journeys as Christians.
"What I didn't understand about being saved was that I could be forgiven. I could truly be forgiven for all of the bad things that I have done," Terrell said. "I will tell you that the moment that I truly feel and believe that I was saved — all these years of thinking, 'Sure, I'm a Christian. I am going to Heaven. I believe that I was going there' — I was speaking with a Christian counselor in June and he asked me ... 'Are you saved?' Again, I gave the same answer, 'Yeah, sure. I believe in God, I believe in Heaven.'"
"It was then that he said, 'Well, that's great, but being a Christian means that you believe in Jesus. You believe that He died on the cross, that He died for our sins, that He was resurrected, that He is going to come again. That is your ticket to Heaven. That is your ticket to the Kingdom,'" Terrell recalled the counselor saying. "It registered. It was something that I don't know if I had heard before, or if I had heard it before, I didn't truly hear it."
Terrell explained that after a few days of reflecting on what the counselor said, she finally understood the gravity of Jesus' sacrifice.
"I remember I was driving and my daughter was in the back seat and I had this powerful, overwhelming feeling that came over me that somebody died. God sent Jesus to die for our sins. We are not talking about somebody who says, 'Sure, you are forgiven.' We are talking about somebody who suffered, who died so that we could be forgiven," Terrell asserted. "The heaviness of that came upon me and I went to church that next week and my pastor was talking about the same thing, the exact same thing. If God wasn't trying to talk to me than I don't know anything."
Terrell explained that she wanted to offer her testimony because most of the testimonial videos that are online are of people who are much further along in their walk with the Lord than someone like her, "an infant Christian."
"This is the beginning of my journey," she said. "This is me, an infant Christian, coming to you because I was just so recently on the other side wondering 'What does all this mean? Am I going to Heaven? Do I really need to have this personal relationship with God? Can't I just be a good person, and do good things? Isn't that enough? But it's not. It's not enough. You have that relationship."
As Terrell continues to progress in her faith, she said she will post videos showing her maturation.
"Don't you want to know what it is that will really truly get you to Heaven, to the Kingdom, to the glory of God?" Terrell asked viewers. "Look, I don't know much. Like I said, I am just in the process of beginning to be a Christian, but I am beginning to grow and mature and grow in my relationship with Christ."