Tasha Cobbs-Leonard Responds to Critics of Nicki Minaj Collaboration With Bible Verse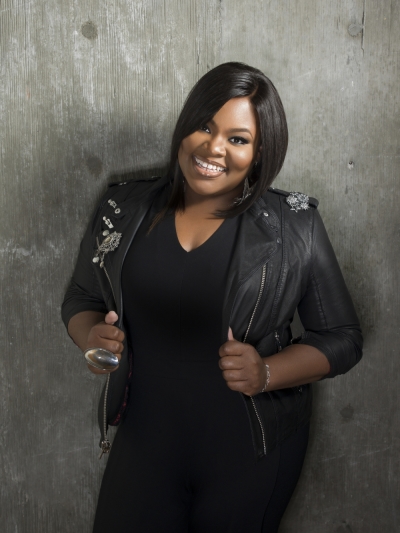 Tasha Cobbs-Leonard has a biblical response for those who do not approve of a new song that she recorded with rap star Nicki Minaj for her upcoming album, Heart. Passion. Pursuit.
Cobbs-Leonard shared a meme on her Instagram page that showed church attendees with shocked expressions. The caption on the meme says, "When saints found out that Tasha Cobbs-Leonard & Nicki Minaj finally did a gospel track together."
The 36-year-old gospel music singer added a caption to the meme, sharing Romans 14:1 from the MSG Bible.
"Welcome with open arms fellow believers who don't see things the way you do. And don't jump all over them every time they do or say something you don't agree with — even when it seems that they are strong on opinions but weak in the faith department," Cobbs shared. "Remember, they have their own history to deal with. Treat them gently."
She went on to use hashtags to tell people that the 34-year-old rapper born as Onika Maraj might know God better than some gospel music fans.
‭‭"#KingdomAgentsEverywhere #ImGettingReady #MyGirlSMASHED #IfeelJesusEveryTimeIHearIt #tears #IntoAllTheWorld #SheknowsGodBetterthanSomaYall #andHeKnowsHer," Cobbs-Leonard wrote. "Let's Go Boo!!!! @nickiminaj #heartpassionpursuit."
Earlier this year, Minaj publicly asked Cobbs-Leonard on social media to collaborate.
"@tashacobbsleonard when you finish recording the album, come to my studio so I can put a 16 on one of these songs miss thang," the rapper commented on a video of Cobbs-Leonard recording new music on Instagram last May. "Can't wait for this to drop!"
Two years ago, Minaj watched BET's televised gospel music event, "Celebration of Gospel 2014," where she saw Cobbs-Leonard and Jonathan McReynolds perform. Since then, she has shown her public support and admiration for the gospel music star.
"BET, Thank u for 'Celebration of Gospel 2014' - best show I've seen in a long time. I fell in love with Tasha Cobbs and Jonathan McReynolds," the rapper previously tweeted.
The message caught the attention of Cobbs-Leonard who replied, "Love you back!!!"