TD Jakes Recalls Mother's Dying Words Ahead of Thanksgiving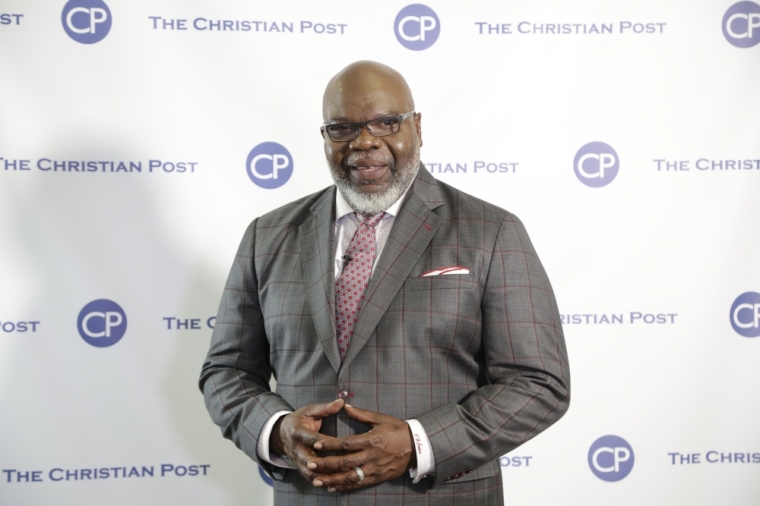 This Thanksgiving holiday, Bishop T.D. Jakes remembers the dying words of his mother in a touching op-ed for FoxNews published Tuesday.
The 600-word piece opens with the death of his mother, Odith Jakes, whom the pastor "cradles" in his arms as she draws her final breaths. But, as mothers often use every chance they can to give their children helpful advice, she spends her last moments admonishing Jakes and his brother and sister to "stick together."
And that message has indeed stuck with Jakes throughout the years, as he writes in the op-ed, "That gentle reproof has always underscored my intuitive understanding of family."
Since Jakes' father, Ernest Jakes, Sr., had already passed, his mother's death meant the pastor and his siblings had become orphans. In the touching tribute, Jakes expresses his thankfulness for family as he writes, "I am thankful for the gift of family that pays itself forward with each generation. As I have freely received love, I am able to give freely."
The Potter's House pastor also notes the origin of the family unit in the Bible, both the "exceptional and dysfunctional," and deems it " … the first institution ordained by God."
A father of five and grandfather of four, Jakes knows that every family is not picture perfect, and many have suffered, and continue to suffer, through bad experiences. But the Bishop encourages those individuals to " … give out of what you need. If love, give love. If connection, reach out to others. Form new, life-giving liaisons that nourish the heart."
Equally as important, Jakes stresses a known fact: "We do not choose family … " He goes on to eloquently write, " … in the seeming serendipity of the hand that holds the cards that we are dealt, something miraculous occurs. We become who we are in the reflection of those from whom we form our perceptions of love."
In 2014, to help strengthen and uplift families across the nation, Jakes sponsored the Family Enrichment Conference held at Dallas-based Potter's House. The two-day conference tackled issues including marriage, intimate relationships between couples, teen curiousity, overcoming fear, self-esteem, exploring your inner self, as well as grandparents raising grandchildren — all with the objective to " ... strengthen and reclaim one of the nation's most fragile institutions — families." The conference featured a bevy of speakers and facilitators, and many of the sessions were free.
Bishop T.D. Jakes is the senior pastor of the Dallas megachurch The Potter's House, which has more than 30,000 members. He speaks nationally and has become a resident expert on Oprah Winfrey's OWN network.