Ted Cruz Tells Iowa Voters to 'Awaken the Body of Christ' and 'Pray Everyday' Until November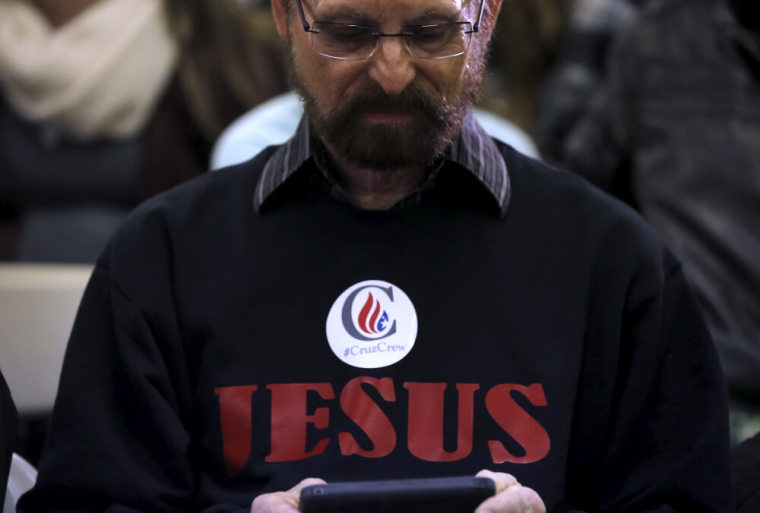 Republican presidential candidate Ted Cruz told voters Saturday that it is time to "awaken the body of Christ that we may pull back from the abyss."
At a stop Saturday at Darrell's Place in Hamlin, Iowa, Cruz got overtly religious in his appeal to Iowa's strong Evangelical community ahead of Monday's caucus. The Texas senator, who is polling second in the state behind frontrunner Donald Trump, is hoping that the Evangelical community will lift him to victory over his rival with the same message he also delivered to voters in December according to Breitbart News.
"If we awaken and energize the body of Christ — if Christians and people of faith come out and vote our values — we will win and we will turn the country around," Cruz told supporters in December.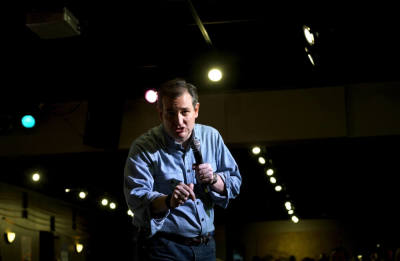 "We're working to have a lead pastor in each of the 99 counties in Iowa, 99 pastors are organizing other pastors," Cruz said. "We're doing the same thing in South Carolina, organizing pastors in 46 counties to motivate and organize other pastors ... I want to tell everyone to get ready, strap on the full armor of God, get ready for the attacks that are coming."
The latest Des Moines Register Poll shows Cruz trailing Donald Trump 23 percent to 28 percent, but a Mother Jones report noted that Cruz's message is resonating so well with some Iowa voters, supporting the senator has become a calling.
"I think the Lord spoke tonight and told me to vote for Ted Cruz," said John McCreedie, a pastor in Council Bluffs. He is listed as pastor of Midlands Evangelical Free Church online.
Even those who don't plan on voting for Cruz have found him inspiring. "Awesome! Inspiring!" a man in a leather jacket who didn't want to be identified said after a rally in Sioux City Saturday night according to Mother Jones.
"I'm gonna stay with Ben," he added, noting that he was also now a fan of Cruz. "At church last Sunday we felt a calling to caucus for Ben," his wife explained.
In a 3,000-plus word "Epilogue" he wrote for his father, Pastor Rafael Cruz's new book released last month titled "A Time for Action: Empowering the Faithful to Reclaim America" Sen. Cruz urged Christians to go out and vote.
"If our nation's leaders are elected by unbelievers, is it any wonder that they do not reflect our values?" he asked.
"I tell you this: we will stay home no longer. If the body of Christ arises, if Christians simply show up and vote biblical values, we can restore our nation," he said.
"Imagine, in 2016, if just 44 million evangelicals stayed home. Now, let me be clear: that would be a miserable failure. It would mean we failed to reach and motivate 44 million Christians to take a stand. But even so, if just an additional 10 million evangelicals showed up, the election would be over," he continued.
"We wouldn't be waiting up at 2 a.m. to see the results in Ohio or Florida. Instead, they would call the election at 8:45 p.m., because 10 million more Christians showing up is all it takes," he said.