Ted Cruz: We're 'One Liberal Justice Away' From Christians Going to Prison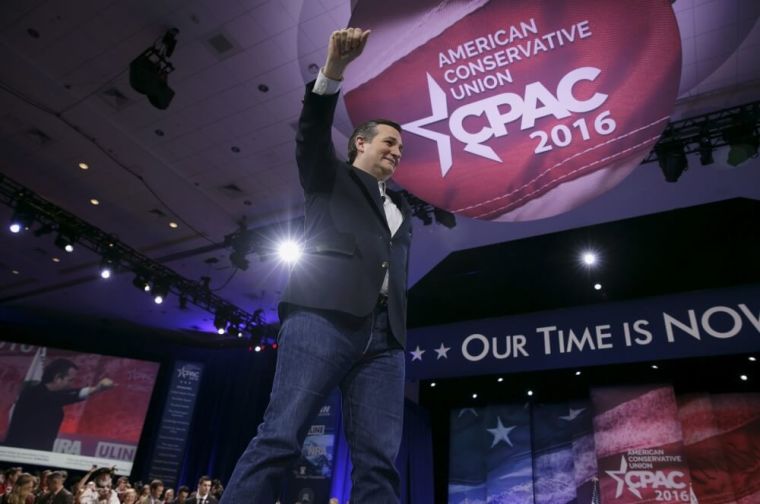 We are only one U.S. Supreme Court justice away from having religious liberty abolished, Ted Cruz told a major gathering of political conservatives.
The Republican presidential hopeful and U.S. senator from Texas spoke on the Conservative Political Action Conference's main stage Friday about the importance of having a conservative filling the Supreme Court seat vacated by the death of Justice Antonin Scalia.
Sen. Cruz warned the audience that a hypothetical liberal appointee to the high court would eliminate religious liberty protections, saying "this election is not about one branch of government, it's about two."
"We are one liberal justice away from the Supreme Court ruling that government can take our religious liberty away and force every one of us to violate our faith on penalty of prison," said Cruz.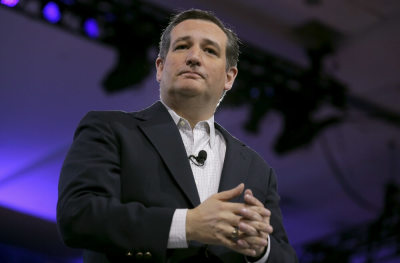 "We are one liberal justice away from the Supreme Court ordering Ten Commandments monuments torn down all over this country."
Cruz also took shots at Republican front runner Donald Trump, including his claim that on judicial appointees he would be "flexible" and was open "to compromise."
"Let me be very clear to every man and woman here at CPAC. I will not compromise away your religious liberty," continued Cruz.
"I give you my solemn commitment that every justice I put on the Supreme Court will be a principled constitutionalist, faithful to the law, who will vigorously protect the Bill of Rights."
Cruz's comments came as part of the annual multiday CPAC event, held this week at the Gaylord National Resort and Convention Center at National Harbor, Maryland.
Hosted by the American Conservative Union, CPAC featured a diverse array of conservative, libertarian, and Republican politicians, thinkers, and activists.
Cruz was introduced by ACU Vice President Carolyn Meadows, who officially voiced her support for Cruz's presidential campaign.
"When he ran for senator of Texas, he made promises to the people of Texas. He kept those promises and now he makes those same promises to you," said Meadows.
"Perhaps I am a bit old-fashioned, but when it comes to Senator Cruz, he promises to defend and to govern by the Constitution, and to protect the Second Amendment, and to appoint judges like Scalia."
Cruz was not the only Republican presidential candidate who gave remarks, as he was preceded on Friday by Ohio Governor John Kasich. Florida Sen. Marco Rubio is scheduled to appear on Saturday.
Former Republican presidential candidates also gave addresses during the multiday conference, including former Senator Rick Santorum, Wisconsin Governor Scott Walker, and former Hewlett Packard CEO Carly Fiorina.
Current GOP front runner Donald Trump was scheduled to make a speech, however he canceled his appearance at the last minute.