Ted Cruz: Far Left Hates Christians, Obama Trained by Harvard's Marxist Elites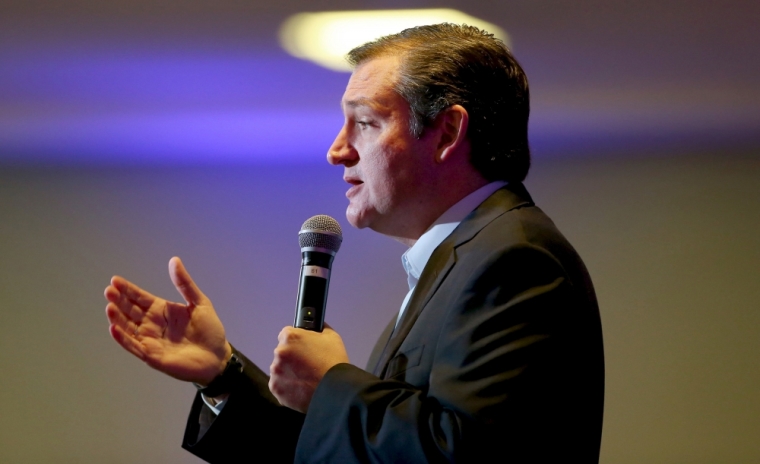 Republican presidential candidate and Texas Sen. Ted Cruz appeared on Fox News' "Hannity" Tuesday and declared the "far left" in American politics as having a deeply ingrained hostility toward Christianity.
Hannity set up the interview with a recording of President Obama's comments to notable novelist Marilynne Robinson in mid-September that seemed to be critical of committed Christians. In a story reported by The Christian Post on Wednesday, the president criticized highly religious people for being suspicious of others and taking an "us versus them" approach within the broader American culture.
Hannity used part of the segment to show clips of Obama praising Islam and clips of the president's former pastor, the Rev. Jeremiah Wright, denouncing America. The conservative host then denounced Obama as praising Islam and lecturing Christians.
Cruz used the interview as an opportunity to talk up his rising poll numbers and fundraising but blasted the political left in America and Obama's worldview.
"The far left has always had a strong anti-American streak and it's always had an antipathy for Christians," declared Cruz.
Cruz said that has been a characteristic of the far left from the very beginning and criticized Wright's anti-American rhetoric as "stomach turning."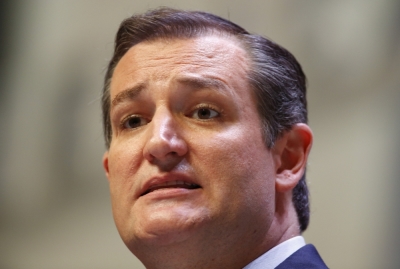 The senator, who is a graduate of Harvard Law School, offered his assessment of Obama's time at the Ivy League university:
"I've described Obama as the prefect Harvard Law School president because he reflects the views of the elite academy," said Cruz.
"When Obama and I were both students there were fewer professors on the Harvard Law School faculty that were Republicans than there were communists. More professors would say they are Marxists if you ask them. That's the world Obama came from."
In a new Fox News poll released Tuesday, Cruz is one of only three GOP candidates in the race for the presidency who is polling in double digits. The senator, who polls at 10 percent, is still trailing Donald Trump who is at 24 percent nationally. Retired neurosurgeon Ben Carson, who is polling at 23 percent nationally, is in a statistical tie with Trump.
Cruz continued to bash establishment Republicans in Washington saying "not only do they not want to fight, but they are fighting to fund Obama's priorities."
He expressed disappointment that some Republicans he campaigned for promised to challenge the Obama administration but have now capitulated.
Though he's in the senate, Cruz is believed by some to have a strong influence within the Freedom Caucus, a block of almost 40 House members who are pushing for reforms to how the Republican caucus operates on Capitol Hill. And he has called for a conservative speaker to lead the Republican majority in Congress.
On the campaign trail, Cruz has said that if the Republican Party nominates a moderate presidential candidate "they will lose the election."
In Iowa on Wednesday, he amped up his criticism of Democrats, calling the debate "an audition for who would wear the jackboot most vigorously."
"Last night was an audition for who would embrace government power, for who would strip your and my individual liberties," Cruz declared.
"Every one of the Democratic candidates is agreed on doubling down on the failed Obama strategies. So it was really quite interesting for America to see each and every Democratic candidate explain how they're every bit as socialist as Bernie Sanders is," he added.