Ted Cruz Says Obama Has 'Inflamed Racial Tensions' and Divided America; Argues Against 'Vilification' of Police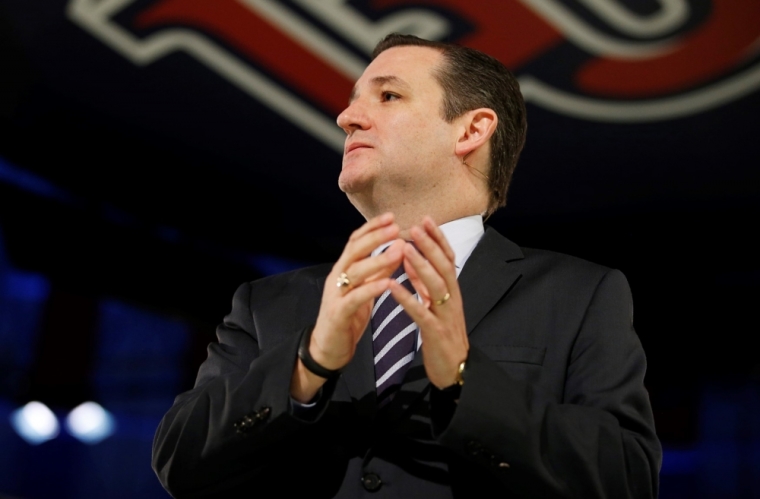 GOP presidential candidate Sen. Ted Cruz, R-Texas, has accused President Barack Obama of inflaming racial tensions and dividing America in the wake of the Baltimore riots. Cruz also spoke out against those who "vilify" police officers.
"President Obama, when he was elected, he could have been a unifying leader," Cruz said in a session hosted by the U.S. Hispanic Chamber of Commerce. He said that instead, Obama "has made decisions that I think have inflamed racial tensions, that have divided us rather than bringing us tougher."
Riots and looting broke out in Baltimore Monday following the death of Freddie Gray, an African-American man who died last month from a spinal injury while in the custody of Baltimore police.
Clashes between protesters and police left 98 officers injured and over 200 people arrested, as rioters vandalized and burned vehicles, businesses and firebombed residents' homes.
The incident is the latest case in the past couple of years where the African-American community has accused police of systematic racism and targeting unarmed young black people.
Cruz argued that it's wrong to portray police officers in a negative light, however.
"The vilification of law enforcement has been fundamentally wrong and it has hurt the minority community," the Texas Republican said, according to Breitbart News.
Cruz's criticism of Obama echoes comments made by business magnate Donald Trump, who argued that the president ha failed to have a positive impact on the "thugs who are destroying" the city.
"Our great African-American president hasn't exactly had a positive impact on the thugs who are so happily and openly destroying Baltimore," Trump wrote in a Twitter message Monday night.
On Tuesday morning, he urged Obama to act: "President Obama, you have a big job to do. Go to Baltimore and bring both sides together. With proper leadership, it can be done! Do it."
White House Press Secretary Josh Earnest has revealed that the president is "very focused" on the issues in Baltimore, but will not be traveling to the city.
"There is significant police presence required to respond to whatever significant event has occurred in that local community," Earnest said, according NBC News. "And the president's reluctance to draw resources away from that immediate response is the reason that he often doesn't go right away."
Obama has condemned the violent protests, and said: "There's no excuse for the kind of violence we saw." He added that the incident should force the entire country to "do some soul-searching."
A pastor who serves at a youthful and racially-diverse congregation in Baltimore meanwhile told The Christian Post that it's time for white Christians to acknowledge the existence of systemic racism in America.
"There are deep systemic issues. There is no surface issue that's really the cause. There's some deep stuff that's been going on that's been going on for a lot of years," Joel Kurz, lead pastor of The Garden Church in Central/West Baltimore, told CP on Wednesday in an interview.