Ted Cruz Shares 7 Biggest Christian Conservative Victories Since Trump Took Office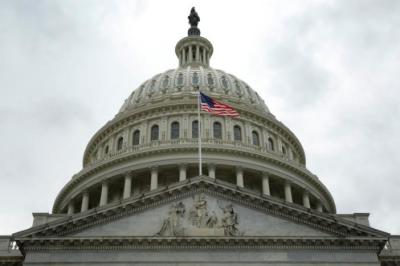 4. Repealing of the Obamacare individual mandate
As part of the tax bill, conservatives were able to accomplish something that some thought was only a pipe dream by repealing the Obamacare individual mandate that left many liable to pay fines for not having healthcare.
"That is a big deal and something I led the fight to do in the Senate. I will tell you: back in October, there were maybe a half-dozen senators supporting us," Cruz said. "Most of the conference said 'Look, we made a run at Obamacare twice and we came up short. Let's not muck up tax reform with Obamacare.'"
He explained that he had to make the argument that repealing the mandate that individuals have health insurance would lead to millions of Americans who can't afford to pay health insurance not having to worry about paying a fine from the Internal Revenue Service every year.
"Here is how the Obamacare individual mandate works. Every year, the IRS fines 6.5 million Americans because they can't afford health insurance. Of those, roughly 80 percent earn $50,000 per year or less. Roughly 40 percent, earn $25,000 a year or less. About 1 million are Texans. I want you to imagine for a second that you are a single mom. You are working two jobs and you are struggling to make ends meet and you are trying to provide for your kids. You are not even making $25,000 a year and to add insult to injury, the IRS comes along and fines you because you can't afford to pay the premiums that have skyrocketed under Obamacare."
Cruz said that although there were only about six senators who wanted to put language to repeal the individual mandate in the tax bill in October, all 52 Republican senators ended up voting for the language in the end.
"That is a big conservative victory that no one in Washington thought we would win," he said. "Look, Obamacare is clearly the biggest unfinished promise that Republicans have. We need to finish the job. We need to keep rolling up our sleeves and finish the job and repeal every single word of Obamacare."