Ted Cruz's Wife Says He's Running 'to Show This Country the Face of the God That We Serve'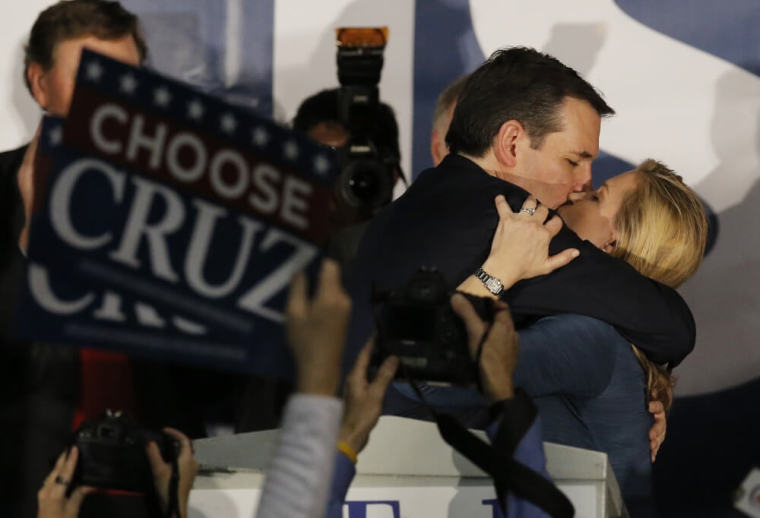 The wife of U.S. Sen. Ted Cruz recently told a radio broadcast that her husband is running "to show this country the face of the God that we serve."
In an interview with South Carolina conservative radio host Vince Coakley, Heidi Cruz explained that she would be supporting the Cruz campaign even if she were not married to the Republican presidential hopeful.
"When I thought about doing it for our country, it became very clear to me that our family must be in this race. And it also became clear to me that we are at a cultural crossroads in our country," said Mrs. Cruz.
"If we can be in this race to show this country the face of the God that we serve — this Christian God that we serve is the foundation of our country, our country was built on Judeo-Christian values, we are a nation of freedom of religion, but the God of Christianity is the God of freedom, of individual liberty, of choice and of consequence."
Mrs. Cruz went on to suggest that Americans have forgotten about the importance of Judeo-Christian values.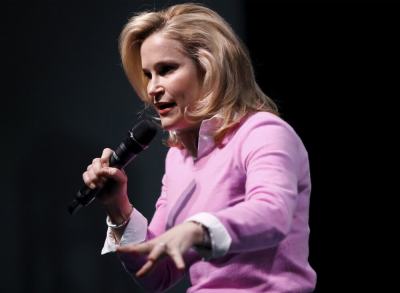 "I think that's something that this country really needs to be reminded of, is that Christians are loving people, are nonjudgmental people, but there is right and wrong," continued Mrs. Cruz.
"We have a country of law and order, there are consequences to actions and we must all live peaceably in our own faiths under the Constitution. And Ted is uniquely able to deliver on that combination of the law and religion."
During his campaign to become the Republican nominee for the November presidential election, Senator Cruz has made many overtures to evangelical voters.
Cruz's victory in the Iowa Caucus has been attributed in large part to his appeal to evangelicals, a prominent voting bloc in Iowa in particular and the GOP overall.
According to voter polling data compiled by Edison Media Research for National Election Pool and various media organizations, 64 percent of Iowa Republican caucus-goers were evangelical.
Of that number, 34 percent went for Sen. Cruz, 22 percent went for Donald Trump, and 21 percent went for US Senator Marco Rubio.
Tobin Grant of the RNS Blog "Corner of Church and State" did an analysis of the votes for the candidates in counties that were predominately conservative Christian.
"There were only a handful of counties in which Trump did that to Cruz. In most of the regions where the Christian Right is less influential, the two candidates were neck and neck," wrote Grant.
"Cruz mobilized conservative Christian areas; Trump did well everywhere but the most ardent Christian Right counties; and Rubio did best in the most populous, diverse parts of the Hawkeye state."
However in New Hampshire evangelicals supported Trump more, with 27 percent of born-again Christian voters favoring Trump versus 23 percent for Cruz.
Heidi Cruz's comments come as the Cruz campaign goes to South Carolina for their primary, the third state level contest for the GOP nomination.
"GOP Presidential hopefuls have invaded South Carolina this week, with the Palmetto State being the next in line for its primary election," reported WCNC.com.
"In South Carolina, evangelicals are expected to make up 57-percent of the vote in the Republican primary, which takes place February 20."