Teen Mania Founder's Marathon Run Encourages Prayer for America's Youth
Teen Mania Founder's Marathon Run Encourages Prayer for America's Youth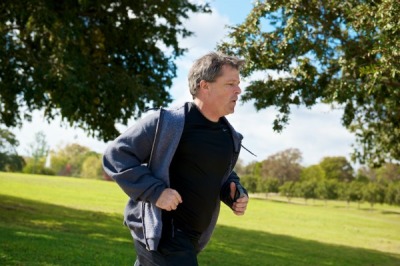 Ron Luce, founder of Teen Mania Ministries, says the feeling he had during the final four miles of a half marathon he ran a few years ago "was the most excruciating pain of my life." So why is he planning to run twice as far during this weekend's MetroPCS Dallas Marathon?
It's all about the numbers. For the last 26 years, Luce has invested his life into trying to reach out to teenagers nationwide. There are currently about 26 million teens in the U.S., but only about 10 percent of them are Christians. A marathon is 26.2 miles in length, so on Dec. 9, at the age of 51, Luce will attempt to complete his first marathon with the goal of encouraging people everywhere to pray for America's youth.
"I think it's a chance for us to get together as the body of Christ and say, 'We're going to run harder for this generation,'" Luce told The Christian Post on Thursday.
One disturbing statistic he says is a reason for his participation in the race is the approximately 4,000 teenagers who commit suicide each year.
"There's a lot more brokenness around us than what we realize," he said. "The 4,000 are those that end up completing the suicide; there's hundreds of thousands that are depressed, that are cutting, that attempt suicide and don't complete it. And I think we've become experts in our American culture at masquerading as people of happiness when there's brokenness on the inside."
Through the Run For 26 initiative, Luce hopes to prevent tragedies like the one that happened to Amanda Todd – the Canadian teenager who committed suicide after being bullied – from happening again.
"[Todd] has sort of become an icon...This is happening a lot, this kind of seemingly normal kid that does something stupid and their whole life falls apart because of the cyberbullying, the real bullying at school, the depression that sets in. And we just want parents and all adults in the body of Christ to be alerted: This is going on. Let's do something to rescue our kids," said Luce.
As Christians prepare to pray for teenagers on Sunday, Luce is also encouraging them to get involved by volunteering at a local youth ministry or by simply paying more attention to their own teenage children.
He has been running four times per week in preparation for the marathon, and a little more than a week ago he ran 18 miles – the farthest he had to run in any one training session. When he first began studying the importance of good training, nutrition and energy management, one recurring phrase struck him as being important to both the physical and spiritual life: "Train for endurance running."
"I thought: How little do we do that in the body of Christ? We train for strength, but we don't train for endurance...It looks like most Christians, our lives are made up of a bunch of sprints – to this revival, or that crusade, or this camp or conference – rather than, how do you train for endurance to endure to the end?" he said.
Like those who "hit the wall" late in a marathon because they haven't trained properly, Christians can hit a spiritual wall, where they feel burned out or want to quit when times get tough, if they don't train well. They must get the right spiritual "nutrition," accountability and relationships in place in order to be spiritually successful, says Luce.
Those who would like to pledge to join the prayer effort, or to provide financial support, can do so on Teen Mania's website. They are also encouraged to read Luce's blog, where he is in the process of posting 26 prayers for today's teens, and can follow his progress during the race on Twitter on Dec. 9.
Teen Mania Ministries was founded by Luce and his wife, Katie, in 1986. Since that time, over 3.5 million teens have heard the Gospel through the ministry's popular Acquire the Fire events.