Teen Sisters Tied Up for Days by Family in Laos for Going to Church, Refusing to Deny Jesus Christ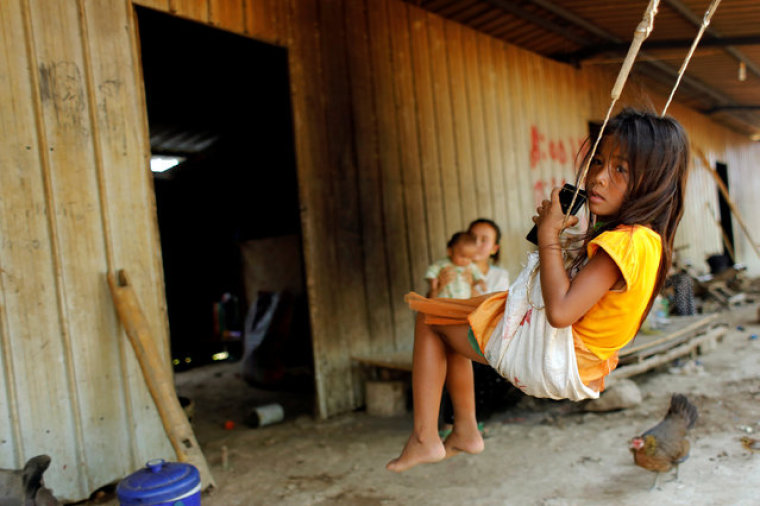 Two Christian sisters in the Asian nation of Laos say they were tied up and left outside for days by their family simply because they refused to renounce their new-found faith in Jesus Christ, a leading persecution watchdog group has reported.
Open Doors USA, a nonprofit that assists persecuted Christians in over 60 countries worldwide, has shed light on the story of two teenage sisters who were forced to flee from their home and immediate family after they made the decision in the fall of 2016 to become Christians.
The sisters, known only by the pseudonyms "Nani," 17, and "Nha Phong," 16, left their animistic religion after they heard the Gospel for the first time from their cousin, who served as a pastor in another village.
"I liked what I heard very much, and that's why I became a believer," Nani told Open Doors.
It reportedly didn't take long for Nani to become a worship leader at a local church.
While Nani led worship, Nha Phong took care of young children in the Sunday school area.
However, the girls' involvement with the church drew the ire of their father, Open Doors reports.
"When we went to church one time, our family became very angry at us. They told us not to go," Nani was quoted as saying. "My cousin and nephew said I needed to go back to my old religion, and if I didn't they would hit me and force me out of the church."
Even though her cousin and nephew didn't immediately resort to physical violence like they threatened, three weeks later a group of about six to nine family members followed the sisters to church and dragged them out of worship.
"They tied us up and my dad hit my sister, but he didn't hit me. I don't know why," Nani explained.
The sisters were taken back to their home village and were tied up and kept apart for several days.
"They took me to my uncle's house and asked me over and over again: 'Do you still believe in God?'" Nah Phong recalled when speaking with Open Doors. "They threatened me and told me that unless I renounced my new faith, they would keep me tied up."
According to Open Doors, the sisters were not only tied up, but they were also locked outside of their home.
After a period of four days, the sisters were untied.
Despite being released, Nha Phong said that the family was still enraged by their "decision to stand firm" in their faith.
"It has been really hard to not obey our father, who is the head of the family. But we want to obey Jesus more than anyone," Nani said. "We know that Jesus died for us, and we do not want to go back to our old religion. Even if it is difficult, we want to follow Jesus."
The sisters were also threatened with jail time if they continued going to church by the head of the local village. The sisters were apprehended by authorities along with seven other Christians in May. When they were released shortly after being detained, they fled the village.
Open Doors reports that the sisters are now living with their cousin in a nearby village. Although the sisters' future remains uncertain, they are receiving aid from Open Doors' donors.
"There is a Bible verse in Ephesians 6," Nani said, "when people fought in the past, they used a shield, and I want to have faith like a shield. When the evil one tries to shoot arrows at us, I will use the shield to protect me. So I have to put my faith in Jesus."
Laos, a Buddhist-majority nation, ranks as the 24th worst-country in the world when it comes to Christian persecution, according to Open Doors' 2017 World Watch List.
Last July, Open Doors shared the story of a Laos Christian man who was beaten by members of his own family because of his decision to follow Christ.
"One day, my brother and uncle came to me and lied to me. They invited me to go to their house which I agreed to without hesitation. Little did I know that when we arrived at my uncle's house, they would beat me and tie me up with a rope. They told me that I need to return to my old faith, they would continue to beat me," the Christian man told Open Doors. "They bound me with a rope with my hands behind my back. My brother, an average-sized man but with a solid build, used the side of his palms to hit my neck and face over and over again. I was tied from seven in the morning until seven at night."