Teenage Duck Boat Tragedy Survivor Lost Deacon Father, Recently Baptized Brother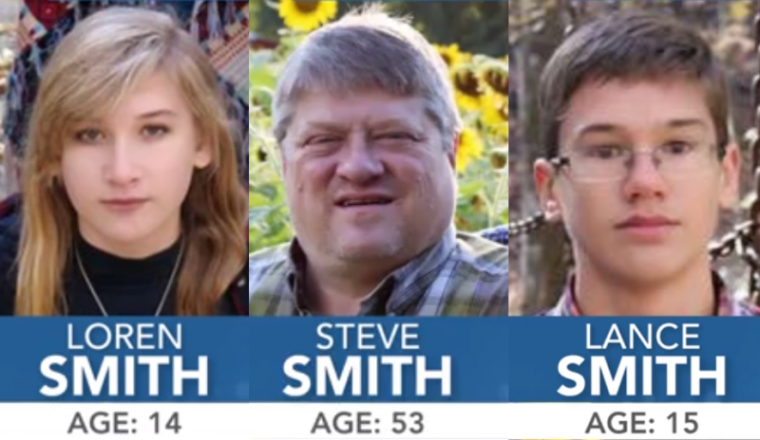 A 14-year-old girl who survived by swimming to safety after a duck boat she was in capsized and sank in the Table Rock Lake last Thursday near Branson, Missouri, spoke out Monday about losing her church deacon father and 15-year-old brother in the tragedy that claimed the lives of 17 people.
"I saw someone struggling. I went up to push up their feet so they could get help. But the waves were too big, I couldn't go back to save that person. It could have been my brother. It could have been my dad," the teenager, Loren Smith, told CBS This Morning.
Her father Steve Smith, a 53-year-old deacon at Osceola Church of Christ at Semmes Ave. in Arkansas, and her 15-year-old brother Lance, were among the 17 people who drowned after a Ride the Ducks Branson amphibious vessel they were in overturned in a freak storm.
The teenager explained that when the trip on the lake started the sky was clear and the water was calm. Halfway through the excursion however, the storm erupted forcing her father to call her mother Pam Smith, who had skipped the trip so she could do some shopping.
"He says, 'It's not good, Pam,'" Pam told CBS of her final conversation with her husband shortly before the boat sank. "And I told him I loved him, he told me he loved me. And I asked him to take care of the kids. That was our last words."
Loren said she swam out of the boat before it sank but when asked how she made it out she said, "I don't know."
"It was just murky water. I know I swallowed a lot of it trying to breathe," she said.
Pam, who has been married to her husband for nearly 28 years, said when she found her daughter alive at the hospital after hearing about the tragedy: "I think I kissed her a thousand times because I love her so. But then my heart sunk too because Lance wasn't there."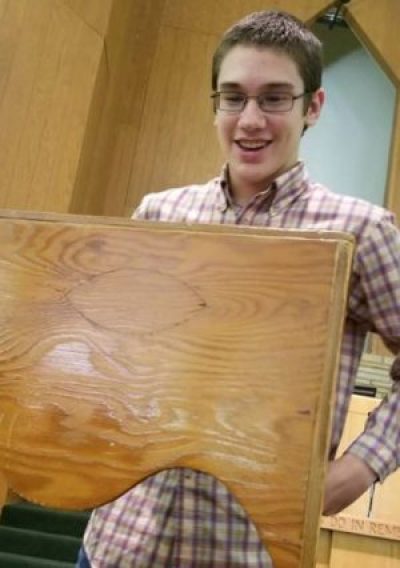 Lance, explained his mother, recently committed his life to God.
"Lance, he was recently baptized. This past Sunday, he preached. And I was so proud. And his little mini-sermon was on being a good example. He had such a big heart," Pam said.
"Everybody was his friend," Loren told CBS.
Losing her brother, she said, "is like losing one of your best friends. One of the closest best friends you'll ever separate from."
Osceola Church of Christ lead pastor, Will Hester, who baptized Lance late last year, said he was like a son.
"This family in particular has been our best friends, and Lance is like a son to me," Hester told the Churches of Christ publication The Christian Chronicle. "In fact, my wife took Lance, Loren and Pam to Disney just this spring break."
In a statement Monday, Ride the Ducks Branson, the company that owns the amphibious vessel involved in the tragedy, said they were doing everything they could to help the affected families.
Another family that was on the vessel lost nine members.
"We remain deeply saddened by the tragic accident that occurred at Ride the Ducks Branson. Our focus from the start has been on the guests, families, and employees who were affected last Thursday. Today, we continue to focus our efforts on the families," the company said.
"We are offering to pay for all related medical bills and funeral expenses, return all personal items from the rescue scene, and assist with any related travel or accommodations that will help the families in their time of need. An event like this deeply touches everyone and we are also providing grief counseling to our employees who have been affected by this tragic accident," the company added.
Ride the Ducks Branson further explained that they were cooperating with the National Transportation Safety Board and other agencies investigating the accident.
"We are fully cooperating with the National Transportation Safety Board (NTSB), the Highway Patrol and all federal and state authorities involved in the investigation. The investigation is being managed by the NTSB. Because we are a party to the NTSB investigation, we are not allowed to comment on any aspect of it. However, our job is to cooperate and provide information to those officials and to comfort the families of those affected by this tragic event," the company said.
The U.S. Coast Guard said that the NTSB was expected to take custody of the capsized duck boat after it was raised from Table Rock Lake Monday.
Former NTSB Chairman James Hall also called for duck boats to be banned Saturday, saying the World War II-era vessel's design makes it prone to the kind of accidents that led to the Thursday's sinking, according to the Associated Press.
The Osceola Church of Christ announced Monday that they will host the visitation for Lance and Steve Smith on Tuesday from 5 – 8 p.m. and on Wednesday from 12 – 2 p.m. The funeral service for the father and son will take place at the church beginning at 2 p.m. Wednesday.