Benny Hinn Claims 'Greatest Wealth Transfer in Human History' Is Coming According to Bible Passages; Asks People to Sow Money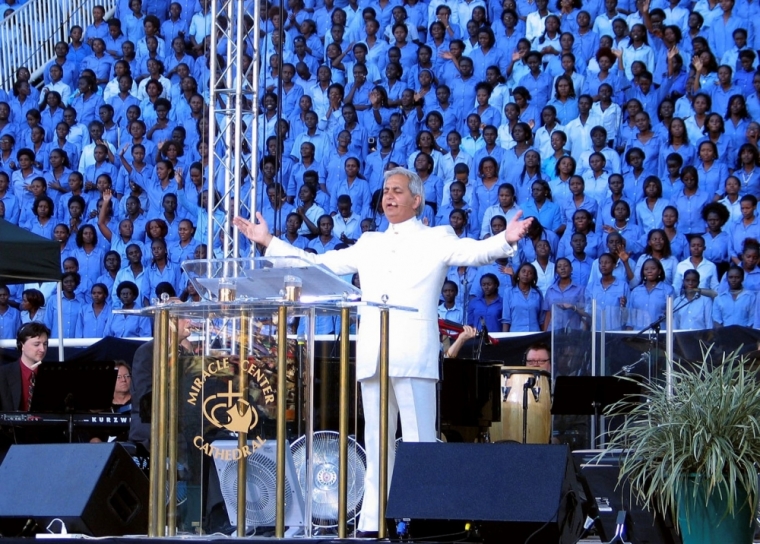 Controversial televangelist Benny Hinn has claimed in a message that the "greatest wealth transfer in human history" is approaching, which he says is backed by both financial headlines and Bible passages. Hinn asked people to sow money into his ministry as he prepares for a new world tour.
"It is estimated by many leading financial analysts that during the next three decades more than $16 trillion will transfer from one generation to the next," Hinn said on his website.
"As I've been sharing with you in recent months, the Word of God clearly tells us that we are coming into a time when we will see a glorious transfer of wealth for the preaching of the Gospel and for the financing of the end-time harvest," he continued.
He then quoted a number of passages in the Bible which he said talked about a great transfer of wealth, including Abraham (Genesis 12:10), Isaac (Genesis 26:1), Jacob (Genesis 31), Joseph (Genesis 41), Israel (Exodus 3:19-22), and Solomon (1 Kings 10:23).
Hinn argued that before each "historic financial blessing," God asked people for an offering.
"Right before giving them their supernatural wealth transfer, He first asked them to give an offering. Every household was commanded to bring a lamb to sacrifice. Then, after making the sacrifice and applying the blood over the door and on the doorposts, God told them to go and receive the wealth of the Egyptians."
The televangelist asked people to join him in preparing for this great transfer of wealth, and asked them to "prayerfully sow a sacrificial seed and take an extraordinary step of faith."
Hinn continued: "I know you may have other plans for that seed, but I'm asking you to seek and obey God as He shows you a divine destiny for that seed. And as you sow it into the Lord's work, He will get you out of your bondage."
He added that he's starting a new preaching tour, where he will visit Dallas, New York, Miami, Tampa, Washington, D.C. and Orlando in the United States, and will also travel to Toronto, Montreal, Sydney, Brisbane, Auckland, Israel, and several cities in South Africa.
Hinn regularly travels the world and preaches before thousands in packed stadiums, but his ministry has been scrutinized for faith-healing promises, prosperity preaching and prophecy-telling claims. In 2007, the televangelist was also the subject of a Senate investigation of the financial dealings of several high-profile prosperity preachers.
Fellow televangelist Creflo Dollar recently made national headlines when he asked 200,000 people to donate $300 or more each to raise $65 million to help his ministry purchase a luxury jet. Dollar faced criticism but rejected that there is such a thing as "prosperity gospel."
"When we talk about prosperity, and people say it's the prosperity gospel, there is no such thing as the prosperity gospel, it's the gospel of grace. The money in my pocket is not mine, it's God's," Dollar argued back in April.
"It came from Him. He is the source behind everything we have that is good. He loves to be trusted; He loves to be the one that you lean on. He loves to be the one that you rely on and He wants to be the one that you lean on and rely on first."
Hinn suffered health issues in March when he was admitted to Orange County Medical Center in California with heart trouble, but recovered and was later released.
A spokesperson for Hinn revealed that the televangelist has suffered from atrial fibrillation, the most common type of arrhythmia, which refers to a problem with the rate or rhythm of the heartbeat, for more than 20 years.