Televangelist Ernest Angley Accused of Sexual Misconduct, Forcing Former Pastor to Undergo Vasectomy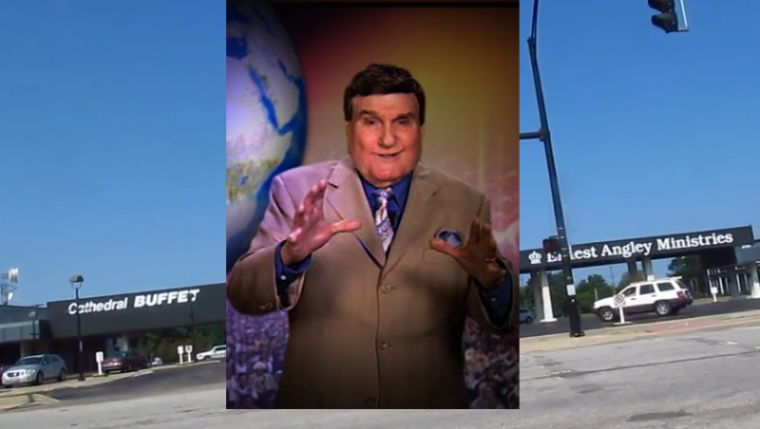 Televangelist Ernest Angley and his megachurch, Grace Cathedral, are being sued for sexual misconduct and for allegedly forcing a former associate pastor to go through with a vasectomy.
According to the lawsuit, filed last week in Summit County Clerk of Courts, former Grace Cathedral employee Brock Miller is accusing Angley of "predatory, harassing, and offensive behavior," including being asked to masturbate and strip naked for massages. 
Miller also alleges that Angley, who is now 97, forced him "to undergo a vasectomy — to ensure that he was never able to have children" as a condition of his employment at Grace Cathedral in January 2004. Miller was 18 at the time.
At the time of his employment, Miller lived across the street from Angley. A few months into his employment, Miller invited Angley to his house because he wanted to ask the preacher questions about his upcoming marriage. Some of those questions were sexual in nature but Miller says he felt comfortable asking them "because he (Angley) was a man of God and a father figure to him."
During that conversation, Angley allegedly asked Miller to masturbate in front of him to "make sure he was ejaculating correctly."
"Plaintiff, a heterosexual male, was terrified and uncomfortable during the situation, but he reluctantly agreed because Angley was not only his boss, but more importantly was a man of God and he trusted him at that time," the lawsuit says.
Following the incident, Angley allegedly told Miller not to reveal what happened to anyone else.
Over the following years, Miller claims that Angley would "frequently" ask him about his sex life and his body.
He also alleges that he was invited to Angley's home for a "special annointing," where he was massaged by Angley while naked. That occurred "at least a dozen times."
While "physical assaults" ended in 2012, verbal harassment continued until Miller resigned in 2014, he claims.
The Christian Post has reached out to Angley's ministry for a response to the accusations, and will update the article should it receive one. 
Miller is asking for compensatory and punitive damages for "past and future economic and non-economic losses, including extreme emotional distress and mental anguish, impairment of the quality of life."
The lawsuit comes years after the Akron Beacon Journal published a report in 2014 where former members of his church claimed that Angley persuaded people to get abortions and vasectomies.
The televangelist has faced a string of lawsuits in the past on other matters. In April, an appeals court ruled in his favor after he was accused of pressuring congregants to work for free at his for-profit restaurant, Cathedral Buffet.
The appeals court found that the unpaid volunteers at Cathedral Buffet had no expectation of being paid, even though congregants claimed that they were told they would be "blaspheming against the Holy Ghost" if they refused to give up their time.
Angley's church and television station, Winston Broadcasting Network, were sued in December 2017 for allegedly defaulting on a $3.6 million loan from Beck Energy Corporation.
The lawsuit claimed that the evangelist kept promising that the loan would be repaid in "just a very short, short time," but that he has not fulfilled his obligation.