Telluride Plane Crash: 3 Killed in Colorado Plane Crash, Cause Still a Mystery (PHOTO)
A Telluride plane crash has killed three people after the single engine aircraft crashed down in Colorado on Sunday.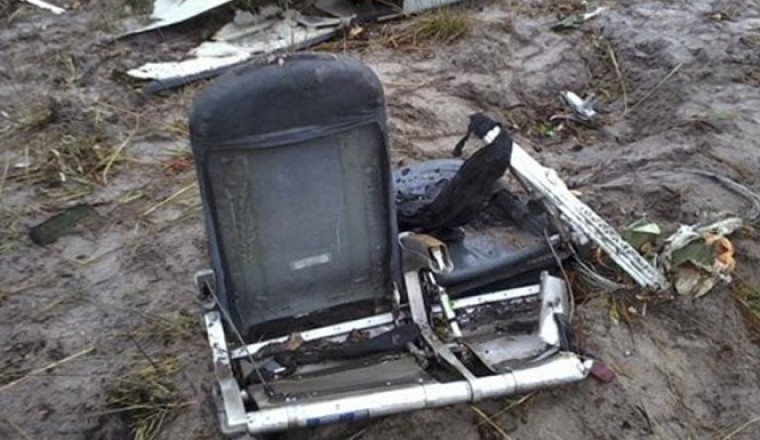 The San Miguel County Sheriff's Office has moved in to investigate the tragic incident, and has confirmed that all three victims of the crash were pilots.
The Sheriff's Office announced that the three killed were: Sherry Anderson, 57, and Sherman Anderson, 64, of Phoenix, and Eric Durban, 48, of Mesa, Ariz.
Durban was a former military pilot, and both Sherry and Sherman Anderson were commercial pilots, who each had many years experience at flying.
Reports have confirmed that the Andersons leave behind their daughter, and Durban is survived by his wife and two children.
The crash took place after a private aircraft flown by the three pilots took off from Telluride Regional Airport at 11:20 a.m. on Sunday. The pilots were reportedly heading for Cortez in southwest Colorado, just 75 miles away.
However, the aircraft encountered problems and went down just a mile west of the airport. The crash sparked a frantic rescue operation from authorities, however, when the plane was found about six hours later it was quickly confirmed that there had been no survivors.
A deputy from the Sheriff's Office told reporters: "This is certainly not the outcome we were hoping for. It's just a terrible, terrible tragedy."
At the time of the crash, weather conditions were light snow with visibility of around one mile with some light winds. However, it is unclear whether weather had anything to do with the crash.
Federal Aviation Administration spokesman, Ian Gregor, has said the cause of the crash is still unknown at this time, and once the plane was in the air there was no further communication from the pilots to authorities on the ground.
The FAA and the National Transportation Safety Board are continuing their investigations into the incident.