Temple University Acting President JoAnne A. Epps dies after collapsing at memorial service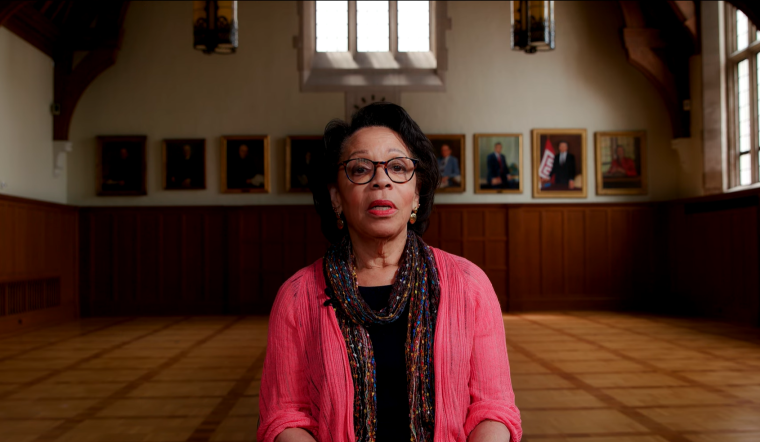 Temple University Acting President JoAnne A. Epps died Tuesday after collapsing during a memorial service on the campus of the public research university in Philadelphia, the university announced. She was 72.
"It is with deep heartbreak that we write to inform you that Temple University Acting President JoAnne A. Epps suddenly passed away this afternoon," the university, founded in 1884 by the Baptist minister Russell Conwell, said in a statement.
"While attending a memorial service at Temple for Charles L. Blockson, curator of the Blockson Collection, President Epps became ill. She was transported to Temple University Hospital, where she was pronounced dead around 3:15 p.m.," the statement continued.
According to The New York Times, Epps collapsed as a choir sang behind a row of chairs where she was seated on stage at the memorial, which was broadcast online. She appeared to slump in her chair, and papers she was holding in her lap fell to the floor, the publication reported. People at the memorial soon noticed she was in distress and gave her help. A cause of death was not disclosed.
"There are no words that can describe the gravity and sadness of this loss. President Epps was a devoted servant and friend who represented the best parts of Temple," said the university's statement endorsed by Mitchell L. Morgan, chair of the board of trustees; Ken Kaiser, senior vice president and chief operating officer; and Gregory N. Mandel, senior vice president and provost. 
"She spent nearly 40 years of her life serving this university, and it goes without saying her loss will reverberate through the community for years to come," they added.
The university's website says Epps was a member of the Temple faculty for more than 30 years and served for more than 15 years in leadership roles including as dean of the Beasley School of Law.
She also served as executive vice president and provost. She was Temple's chief academic officer just before she agreed to serve as acting president in April after previous president, Jason Wingard, resigned. Wingard's resignation came amid a turbulent time marked by a seven-week strike by graduate student workers, the shooting death of a Temple police officer and concerns about rising crime in the community surrounding the university.
Prior to taking over the position, Epps was planning to retire.
As news of her passing spread Tuesday, many leaders connected to the university community, such as Gov. Josh Shapiro of Pennsylvania, praised her for her dedication.
"JoAnne Epps was a powerful force and constant ambassador for Temple University for nearly four decades. Losing her is heartbreaking for Philadelphia. Lori and I are holding JoAnne's loved ones in our hearts right now. May her memory be a blessing," he wrote in a statement on X, formerly known as Twitter, on Tuesday.
"Speaking at Temple's commencement earlier this year, I reiterated my strong belief in the university and its North Philly community. They are tough and resilient, and I know they will come together and lift each other up in this devastating time."
The Temple Association of University Professionals also mourned Epps' passing, calling her "a true Temple icon."
"TAUP is deeply saddened by the loss of Dr. JoAnne Epps, a true Temple icon," the association stated. "We extend our heartfelt condolences to the Epps family and the entire Temple community."