Tenn. Church May Lose Voting Rights in State Baptist Convention Because It Hired Female Pastor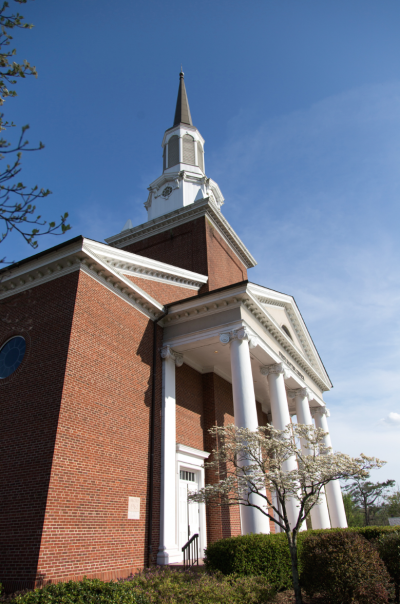 A Tennessee Baptist church may lose its voting rights and be severed from the state Baptist Convention because of its decision to hire a female pastor, which the Southern Baptist Convention does not allow.
According to the Knoxville News Sentinel Wednesday, in light of First Baptist Church in Jefferson City's move to hire Ellen Di Giosia to be senior pastor, a committee of the Tennessee Baptist Convention has deemed the congregation "not a cooperating church."
FBC in Jefferson City is affiliated with the more theologically moderate Cooperative Baptist Fellowship and the Tennessee Cooperative Baptist Fellowship. However, it maintains ties with the more conservative Tennessee Baptist Convention and the Southern Baptist Convention, according to its website.
Di Giosia, previously an associate pastor with San Antonio's Woodland Baptist Church, is First Baptist's 32nd pastor, and was hired earlier this summer and formally installed on Sunday. She is the only female pastor leading a church connected with the Tennessee Baptist Convention. While other women lead Baptist churches in the state, those congregations are not linked to the TBC.
Southern Baptists affirm that only men can serve as pastors and the state convention appears poised to strip the voting rights from the Jefferson City church and sever connections.
"It is regrettable when one of our churches makes a decision that results in a broken confessional relationship with our TBC network of churches," said Randy C. Davis, president and executive director of the Tennessee Baptist Mission Board.
"We appreciate the efforts of all our churches to advance the Gospel together. I have the utmost respect for the long-held Baptist polity of the autonomy of the local church. But I also deeply respect and appreciate the clear convictions expressed by our Committee on Credentials."
In a statement emailed to The Christian Post, Di Giosia and deacon John McGraw, urged the state convention to reconsider in light of "the picture this paints for those who have yet to hear the Gospel," and called TBC's move to dismiss them "unfortunate," particularly since what they disagree on is very small compared to the vast theological agreement they do share.
"Our culture is polarized and angry. We have an opportunity to demonstrate a different way of living — one that does not capitulate to the spirit of the age, which says that if we do not agree on everything, we cannot cooperate on anything. In choosing a different way, we believe that together we can be a witness of unity, which was Jesus' desire for his people," the statement read.
"We pray for our brothers and sisters at the Tennessee Baptist Mission Board as they seek to be faithful to God, and we ask Tennessee Baptists and other believers to pray for our congregation as we do likewise. We will continue in mission with other partners and friends as we seek to be faithful to scripture, believing that 'there is neither Jew nor Gentile, neither slave nor free, nor is there male or female' as we 'seek to be one in Christ Jesus.'"
The Southern Baptist Convention, the largest Protestant denomination in the United States, abides by the Baptist Faith and Message, which in article VI states that "while both men and women are gifted for service in the church, the office of pastor is limited to men as qualified by Scripture."
In Article III section 1 of the SBC Constitution, the SBC says it "will only deem a church to be in friendly cooperation with the Convention, and sympathetic with its purposes and work" that "has a faith and practice which closely identifies with the Convention's adopted statement of faith."