Texas Abortion Clinic Closes After Doctor Breaks Law, Illegally Induces 268 Abortions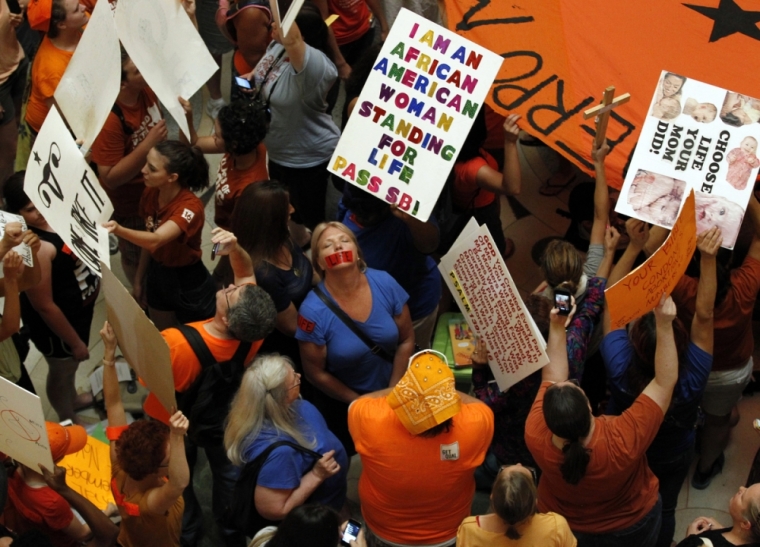 A Texas abortion clinic is closed this week after it was discovered that a Houston abortionist illegally performed 268 abortions without obtaining admitting privileges at a local hospital.
The Texas Medical Board revoked the license of Theodore M. Herring Jr. on Thursday, after two unannounced inspections by the Department of State Health Services at his A Affordable Women's Medical Center revealed that Herring was violating the state's abortion clinic safety regulations.
According to TMB documents, the department's two unannounced inspections in December and February found that Herring failed to apply for admitting privileges at a local hospital within 30 miles of his abortion clinic by the Nov. 1, 2013, deadline, and illegally induced 268 abortion procedures from Nov. 6 through Feb. 7.
The state's medical board found their "evidence demonstrates that [Herring] has engaged in ongoing violations of the law that make his continued practice of medicine a continuing threat to the public health, safety and welfare," and also "violated various sections of the Medical Practice Act."
Herring violated the Medical Practice Act "by engaging in conduct that is likely to deceive or defraud the public," by not informing his clients that he didn't have admitting privileges at a local hospital in cases of emergency, and by "committing an act that violates any state or federal law that is connected to [his] practice of medicine, specifically the Texas Health and Safety Code regulation that he failed to comply with.
A voicemail message at the abortion clinic's office blames the state for the clinic's temporary closure instead of Herring's negligence in meeting regulatory requirements: "Due to state laws and regulations, A Affordable Women's Medical Center's medical license has been revoked."
The clinic's website states that it provides a "range of services" for "all your feminine care needs," but only provides information regarding abortion services.
In a statement to KXAN, NARAL Pro-Choice Texas asserted that Herring is being adversely impacted by the state's new regulations, and deems the law as an attempt to curtail abortions in the state and has nothing to do with ensuring women's health and safety.
"The admitting privileges requirement in HB2 is medically unnecessary and does nothing to improve what is one of the safest outpatient procedures," said Heather Busby with NARAL Pro-Choice Texas. "This requirement's true purpose is to force abortion providers out of business and has already led to the closure of nearly one-third of Texas' safe, legal abortion clinics."
In an interview with Texas Public Radio, Carrie Williams with the Texas Department of State Health Services, said the unannounced visit was made to the clinic after they received a complaint alleging that Herring was not in compliance with state law.
"We visited the facility in December on a complaint investigation and discovered the violations and revoked the facility's ability to provide abortions," said Williams, who added that the state made repeated attempts to work with the abortionist and gave him two months to obtain admitting privileges.
"In this instance the corrections weren't made and that's why we revoked the license," Williams added.
According to Troy Newman, president of pro-life advocacy group Operation Rescue, the state's regulations are working to increase the safety of mothers and their preborn babies by shutting down abortion facilities.
"The clinic regulations in Texas are successfully working to shut down seedy abortion operations that are operating illegally and posing a danger to the public," Newman said in a statement. "When abortion clinics close, lives are saved. It couldn't be clearer how much this law is necessary in order to protect women and babies from predatory and dangerous abortionists."
Within the next two weeks, it's expected that A Affordable Women's Medical Clinic will provide the state with any changes it has made in order to comply with the abortion safety law during a special hearing in the next two weeks. This is also the same time frame when the U.S. 5th Circuit Court of Appeals is expected to make its ruling on the state's abortion regulation law that abortion advocates claim is unconstitutional.