Islam Critic Lashes Out at TCU World Religions Class Where Students Visit a Mosque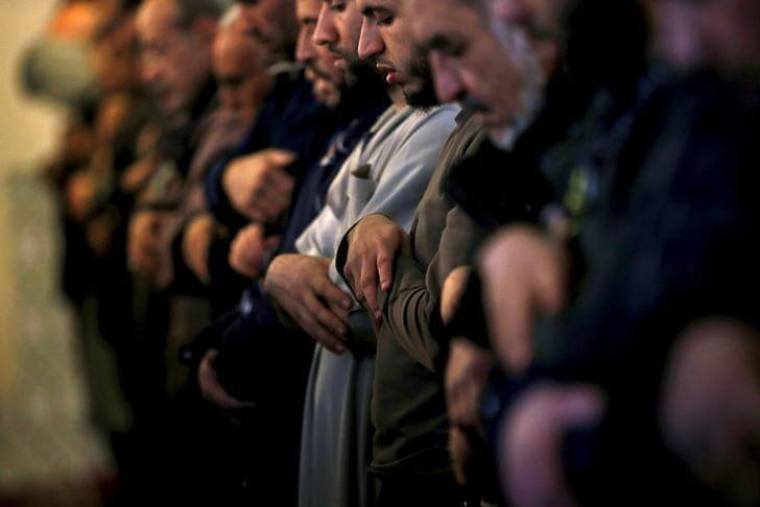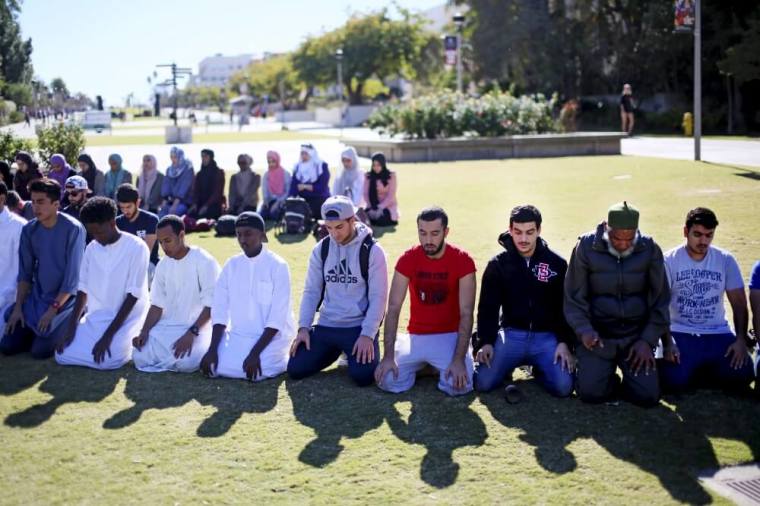 View Photos
College students enrolled in a world religion class at Texas Christian University are expected to attend an Islamic worship service at a local mosque in Fort Worth, Texas, to gain a better understanding of alternative religious traditions.
As reported by The College Fix, students enrolled in the "Understanding Diverse Faith Communities" course at TCU taught by associate professor Yushau Sodiq read in their syllabus at the beginning of the semester that they are expected to spend Good Friday by going on a field trip to a local mosque to learn about Islamic worship traditions.
"Every student is expected to attend this service," the syllabus reads, according to the College Fix. "This visit is part of your participation in class. Many other students from our department will join us. It is a religious experience visit. No student is required to participate in mosque's service during our visit."
Considering that the date set for the field trip was April 14, the same day that Christians observe the crucifixion of Jesus Christ, Sodiq told The Christian Post on Wednesday that he has actually changed the date in the syllabus because the university will be closed on Good Friday. Now, the class field trip to the mosque will take place on April 24.
According to the syllabus obtained by The College Fix, the point of visiting the mosque service is to help students "understand the ritual and tradition of other religions in their own context." The syllabus also encourages students to "invite your friends to join in the visit."
"If you do not attend the mosque, you will not be able to do the quiz and as you know, there is not make-up for quizzes," the syllabus states.
The syllabus also explains that the visit to the mosque will last 90 minutes and will allow the students to observe an address by a mosque leader and sunset prayer rituals.
While there has been some confusion as to whether students are required to attend the mosque service, Sodiq told CP that students who choose not to attend the mosque service can choose to attend another non-Christian worship service of their choosing, such as attending worship at a synagogue or Buddhist temple.
"As students, they are attending the class and the class is to teach them about religions of the world and part of that requirement is to expose them to other traditions," Sodiq, who earned a degree in Islamic studies and Islamic law from the University of Medina, Saudi Arabia, in the 1970s, explained. "So, if a student doesn't want to attend, he or she doesn't have to attend. But for me, I require that to be part of their attending the class."
"If somebody doesn't want to go, they can come and say, 'I could not make it today,'" Sodiq explained. "That is spelled out in the syllabus that if you can't make it, you have to keep me informed before the time so that we will make a recommendation for another time."
Sodiq, who previously taught at the University of Sokoto in Nigeria and Virginia Commonwealth University, asserted that students go to TCU to "learn something new."
"So, if somebody comes here and he or she doesn't want to learn anything about other traditions, then he or she doesn't have to take my class," Sodiq said. "He or she can take another class. Nobody is forcing anybody to take any particular class. This course of ours is being taught by 12 professors and each one of us is doing it in different ways. If my class is not suitable to any student, he or she is free to take another class. Nobody is forcing anybody."
Sodiq further stated that the field trip to the mosque service is nothing new, adding that it has been a required component of the class even before he became a professor at TCU in 1992.
"This [has been] done before I came here and after I came here," he stressed. "This time, the date was wrong, so we changed the date."
News of Sodiq's required mosque visit drew the ire of Pamela Geller, president of the American Freedom Defense Initiative and a prominent critic of radical Islam.
She claimed in an interview with The College Fix that Sodiq "implies that the visit has a proselytizing intent" since his syllabus calls for students to invite their friends. She also criticized Sodiq's class for focusing more on Islam than on other religions.
"The syllabus does not explain why there is no visit to a synagogue, church, Buddhist temple, or any other house of worship — only to a mosque," Geller said. "Sodiq also requires that students complete a journal entry on 'Islamophobia.' He asks for no journal entry on anti-Semitism or prejudice or hatred against any other group."