Texas Church Surprises Worshipers by Handing Out $250, $500, $1,000 Checks at Service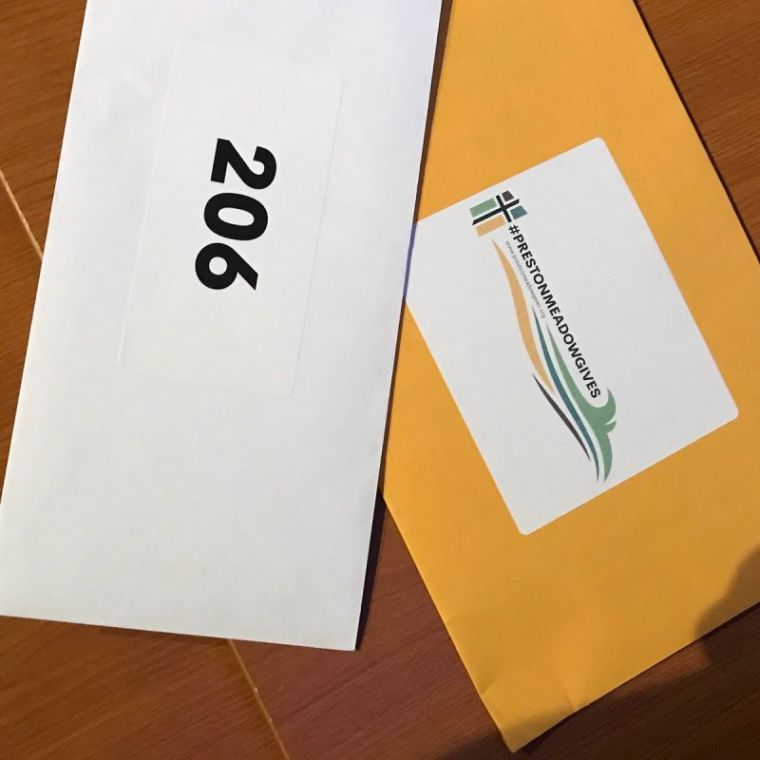 A Texas church gave $125,000 in checks to its members on Sunday in hopes that they'll use that money to be a blessing to others.
Attendees of the two Sunday services held at Preston Meadow Lutheran Church in Plano were pleasantly surprised this weekend when their pastor had envelopes waiting for them to select on a table in the front of the sanctuary.
What the congregants didn't know at the time was that in those envelopes were checks written out in varying amounts.
"It's kind of like watching your kids on Christmas morning," Pastor Paul Mussachio told Fox 4 of watching the congregants opening the envelopes in their pews.
Left blank was the part of the checks that indicate who is being paid. That allows the congregants to select who or what organization will receive the money they were given.
"In the envelope was either $250, $500 or $1,000, but I didn't tell them that until they sat back down," Mussachio explained. "I didn't tell them that because I wanted to create that anticipation and really let this hit home with them of just how big of a deal this was going to be."
Mussachio told the news outlet that the point of the experiment is so that the church members would use the money to help others or use the money where it is needed most.
"We are blessed to be a blessing, so look for those around you who are in need of this kind of blessing right now," a church pamphlet handed out with the checks reads. "People near or far to you, strangers, organizations close to your heart or our church."
The pamphlet also cited Luke 6:38.
"Give, and it will be given to you. A good measure, pressed down, shaken together, running over, will be put into your lap; for the measure you give will be the measure you get back," the verse states.
In a YouTube video, Mussachio explained that there are "no strings attached" in this initiative.
"We want people to go out and bless others in their networks. That might mean someone who is in their family facing hard times, it might be a neighbor or a co-worker they knew or it might be an organization or a cause that is near and dear to their heart," Mussachio said. "We gave them no direction other than to follow the lead of God and to participate in Christ's mission of grace for this world."
The only stipulations the church has is that the checks be cashed within 30 days, that the money is not given back to the church and that the money is used where it is most needed.
"You release a lot of control on this," Mussachio told Fox4. "It's left up to them where it goes."
Fox 4 reports that the $125,000 handed out by the church was donated by some church members who saw the positive results of a similar church experiment with fourth-graders.
According to the pamphlet, the fourth-graders were able to grow their gifts up to 400 percent by asking others to join them in their generosity.
"That's a lot of money," Bibs Toney, a member of the church who was present Sunday, told Fox 4. "God is so powerful and he was shining on this place yesterday."
Toney explained that this generosity really allows for a great "family opportunity."
"Children will be involved in this and that's huge to sit around [as a family] together and talk about what you are going to do for others," she said.
One church member took to Twitter to announce her excitement upon receiving the check.
"Best surprise ever! Our church gave us money so we could use it to bless others," the congregant wrote. "I can't wait to figure out how to spend it to bless others. What a great lesson on giving for my kids."