Texas Gay Fathers Denied Legal Recognition of Twin Sons Born Through Surrogate
Conservative Group Says Case Should Not Be 'Back-Door' for Redefining Marriage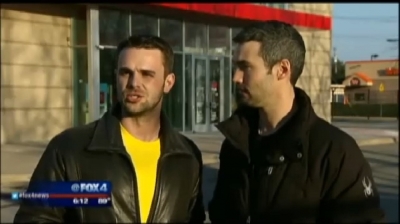 Two gay fathers in Texas have been denied legal recognition of their twin sons, born through a surrogate mother, because same-sex marriage is not legal in the state. While the fathers are petitioning to be placed on the birth certificates, conservative group Family Research Council has argued that the case should not serve as a "back-door" for redefining marriage.
"Family Research Council supports the parental rights of anyone who is a biological parent, regardless of their marital or relationship status," Peter Sprigg, senior fellow at FRC, told The Christian Post in an email on Thursday.
"However, we believe that second-parent adoption, or joint adoption by two adults when neither is the biological parent, should be limited to parents who are legally married. In Texas, this would exclude same-sex couples."
Sprigg added: "Cases such as the one in Texas should not be used as a back-door method of redefining marriage, nor of affirming parental arrangements that deliberately deny, and deprive a child of, the benefits of having both a mother and a father."
The parents, Jason Hanna and Joe Riggs, fathered Lucas and Ethan, who were born in April through a surrogate, The Huffington Post reported earlier this week.
While each man is the biological father of one of the children, they have not been placed on the birth certificates, and have not been allowed to co-adopt each other's biological child. Only the surrogate mother is on the certificates, but she is not their biological mother, since embryos were transferred to her.
"As of right now in Texas two men cannot be on the birth certificate," Hanna explained in an interview on SiriusXM Progress.
"So our attorney followed the letter of the law. We petitioned the court. We had DNA testing there [in court] and petitioned the judge to ultimately remove the surrogate mother from the birth certificate, who has no biological ties to the boys. We would like each biological dad to be placed on the birth certificate of our own son, and then ultimately proceed to the second-parent adoption. The entire petition was denied."
The judge's decision has been criticized by pro-gay groups such as the Family Equality Council, with Executive Director Gabriel Blau stating that the judge "was wrong on moral, ethical, and legal grounds."
The gay couple, legally married in Washington, D.C., last July, said they are worried if something were to happen to one of them and adoption was denied to the remaining partner.
"The state could come in and separate these two brothers … We want to reiterate how important it is for a state to recognize each family, whether it's same-sex or opposite-sex, and really to ensure everyone has equal protection from the state," Hanna said.
Riggs added that they were "shocked" when the Texas judge said she could not grant their request under law, since they had heard of other gay couples in Texas that had been successful in their petition.
In February, San Antonio-based federal Judge Orlando Garcia struck down Texas' ban on same-sex marriage, but due to an ongoing appeal process, gay couples are not yet allowed to get married.