Texas LGBT group claims federal judge can't be 'fair and impartial' because he's Christian
Lubbock Pride slams ruling against drag show ban at West Texas A&M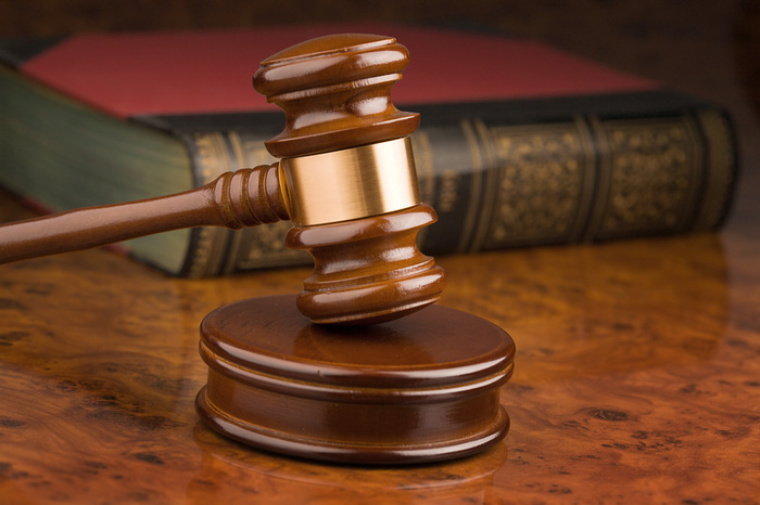 An LGBT activist group says the religious beliefs of a judge involved in a federal court ruling in favor of a Texas university president's decision to cancel a drag performance on campus make him unfit for the bench.
U.S. District Judge Matthew Kacsmaryk ruled Sept. 22 that a ban on drag shows at West Texas A&M University put in place by university President Walter Wendler could remain in effect amid an ongoing legal challenge.
In the ruling, Kacsmaryk, a Trump appointee and former attorney with First Liberty Institute, a religious liberty advocacy group, said drag performances containing "sexualized expressive conduct" are not protected under the First Amendment.
Following the ruling, which conflicted with court decisions in Texas, Montana, and other states blocking state and local bans on exposing minors to drag performances, an LGBT pride group based in Lubbock, Texas, voiced its "extreme disappointment" with the ruling, and specifically cited the judge's religious beliefs as cause to suspect the ruling might not be "fair and impartial."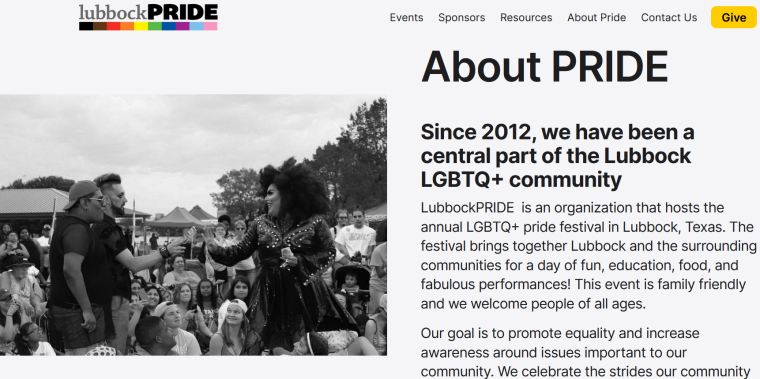 In a Sept. 24 statement, Lubbock PRIDE spokesman Nick Harpster pointed to LGBT opposition to Kacsmaryk's nomination "due to his past comments on both [LGBT] and contraceptive rights," and "questioning how someone with his beliefs could possibly be fair and impartial when encountering cases of this nature."
"Judges are supposed to set any personal beliefs and opinions aside and rule on cases with impartiality and fairness," Harpster wrote. "From this decision, it is fairly clear that this was not the case …"
The group also took exception to the judge's ruling that the First Amendment "does not prevent school officials from restricting 'vulgar and lewd' conduct that would 'undermine the school's basic educational mission' — particularly in settings where children are physically present" and suggested the judge's ruling could "incite animosity towards the drag community."
"We continue to see this type of language used in order to incite animosity towards the drag community and the [LGBT] community as a whole," said Harpster. "To present drag performances as sexual in nature and to make the claim that children are in some way harmed by a drag performance, especially one that is marketed as family friendly, is ludicrous and boldly inaccurate."
He also cited Wendler's use of "overt religious references" in his decision to ban the performance at West Texas A&M and shared "a reminder that all people are protected under the law, and your personal beliefs cannot mandate who gets to exercise their freedom of expression."
"We cannot stand idly by and allow the religious beliefs or personal opinions of a judge, a legislator, or any person in the position of power to infringe on the civil liberties or human rights of an entire community of people," he wrote.
Described by The Washington Post as a "devout Christian," Kacsmaryk, 45, was involved in another controversial ruling in April when he temporarily suspended the U.S. Food and Drug Administration's approval of the chemical abortion drug Mifepristone, a ruling which was later partially reversed and could ultimately land in U.S. Supreme Court.
Lubbock Pride, which hosts an annual "family friendly" pride event for "people of all ages,"  held a "Teen Drag Race" in 2017 and has held "story hour" events featuring men wearing women's clothing while reading books to children.
Earlier this year, Lubbock Pride condemned Christians protesting LGBT groups at local high schools and argued for what Harpster called an "exception to free speech protections."
"Speech that can lead to violence … is not protected under the First Amendment right to free speech," Harpster wrote in a Jan. 24 statement. "It has even been argued that certain hate speech can be regulated due to the nature of the speech causing undue influence on the audience, by perverting their ability to autonomously develop individual beliefs and actions."
Harpster also cited the authority of the Scriptures — including Isaiah 1:17 and Philippians 2:3-4 — to argue that the protesters were "using religion to profess hate speech, which seems counter to the principles of the Bible."
"Freedom of religion should not be allowed to eclipse the right to be free from discrimination based on sexual and gender identity, especially when certain narratives and false affirmations are presented as fact," he wrote. 
The ruling on the West Texas A&M ban came just days before U.S. District Judge David Hittner ruled that Senate Bill 12, signed into law by Republican Gov. Greg Abbott in June, "impermissibly infringes on the First Amendment and chills free speech."
The law, which was blocked Tuesday, seeks to prohibit venues from allowing individuals younger than 18 from attending "sexually oriented" events and performances. Businesses that violated the law would face fines of $10,000 per violation. Hittner, a Reagan appointee, argued that the bill's language was too broad and discriminated against certain viewpoints.  
"The Court sees no way to read the provisions of SB 12 without concluding that a large amount of constitutionally-protected conduct can and will be wrapped up in the enforcement of SB 12," the 56-page ruling stated. "It is not unreasonable to read SB 12 and conclude that activities such as cheerleading, dancing, live theater, and other common public occurrences could possibly become a civil or criminal violation."