Texas Megachurch Quits Using NIV Over 'Accuracy Concerns'
The leader of a large Baptist church in Texas has announced that his congregation will no longer be using the NIV due to "accuracy concerns."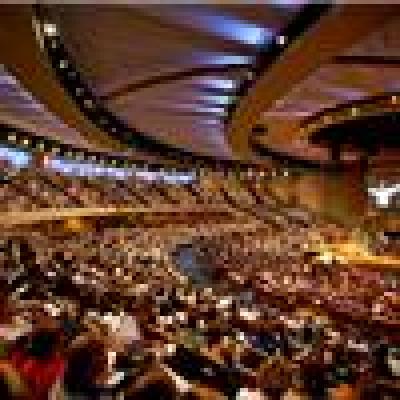 Pastor Gregg Matte of Houston's First Baptist Church recently made the announcement, deciding that the church would use the Holman Christian Standard Bible instead.
"Upon review of the changes made to the NIV, Pastor Gregg believes that it is no longer as accurate in terms of reflecting the meaning of the original biblical texts," reads the church's website.
"Members and guests are welcome to use any translation of their choice – during the worship services, in Life Bible Studies, or for personal study of God's Word."
As the debate over the effectiveness of the translation continues, some Texas pastors have drawn similar conclusions about the latest NIV translation as Matte.
Andrew Werley, lead pastor for Jersey Village Baptist Church, also located in Houston, told CP that he has also felt that the NIV 2011 has "drifted."
"I believe the TNIV or the NIV 2011 revision has drifted from what I would consider a true literal translation," said Werley.
"As a communicator of God's Word I want the bible I use to be as accurate as possible to the literal intent of the authors."
Werley, whose church prefers the English Standard Version 2001, felt that pastors must "be sensitive to the Bible translation we use and promote."
"I believe FBC Houston has incredible pastoral leadership and I know their decision was made in the best interest of their city, congregation and convictions," said Werley.
"As a partner with them in trying to reach our city for Christ, I am happy to stand with them in their conviction to do what they believe is best for their church and their mission."
Texas Church Against New International Version
The latest translation of the New International Version was released last year by the Committee for Bible Translation. It sparked controversy over allegations of being too gender neutral, with the Southern Baptist Convention in particular voicing opposition.
CBT claimed that it left 95 percent of the NIV (1984) alone in its changes and also revised many of the initial gender neutral phrases in certain verses.
The NIV 2011 also changed the wording of verses pertaining to homosexuality, with the CBT saying that it was done to clarify certain passages regarding the matter.