Texas Pastor Urges Southern Baptists to Denounce 'Evil' Social Justice Ideology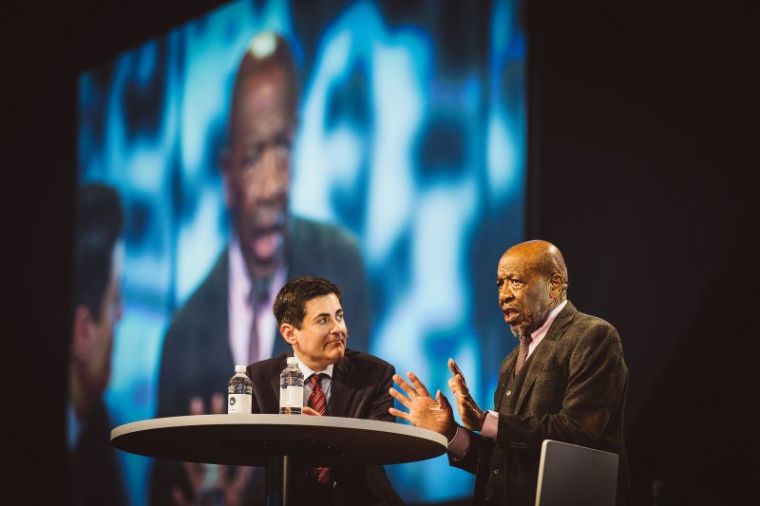 Warning against the "evil" and "anti-biblical" stance of social justice activism, Pastor Grady Arnold of Calvary Baptist Church in Cuero, Texas, has submitted a proposal to the Southern Baptist Convention's resolutions committee calling on the denomination to denounce the movement at their annual meeting, scheduled for June 12-13 in Dallas.
"Social justice is deceptive, in that well-meaning Christians become unwittingly drawn into to such ideology under the false assumption that social justice equates to standing up for people's rights and compassion," Arnold, 55, argued in a copy of the resolution shared on Godly America.
"Social justice is based on Marxism and Postmodernism, and should be opposed because of its antibiblical stance and worldview, but still Christians are attempting to blend social justice with Christianity, however they must realize that to accept social justice ideology is to invite liberal theology and liberation theology into our churches, schools, and institutions," he added.
He also argued in his resolution that "social justice activism should be considered evil in that it is a vehicle to promote abortion, homosexuality, gender confusion, and a host of other ideas that are at antithetical to the gospel, the Christian worldview, and of God's call to holiness."
Speaking with the Star-Telegram Tuesday, Arnold reportedly argued that the whole idea of justice and equality is way too liberal. He also defended Paige Patterson, president of Southwestern Baptist Theological Seminary, who has come under fire over comments about women and domestic violence victims.
"He's been unjustly accused," Arnold told the Star-Telegram. "He actually hasn't laid a finger on anybody."
Arnold's proposed resolution comes approximately one month after the conclusion of the "MLK50: Gospel Reflections From the Mountaintop" conference in Memphis, Tennessee, that was jointly organized by the SBC's Ethics & Religious Liberty Commission and The Gospel Coalition. The conference called on Christians to reflect on the state of racial unity in the church and wider culture.
In the wake of the conference, Fellowship Baptist Church in Sidney, Montana, which has been affiliated with the Southern Baptist Convention since 1980, announced that they planned to withdraw from the SBC "due to the ongoing social justice promoting, leftist progressivism, and mission drift away from the Gospel."
"Following the MLK50 Conference, held in veneration of Martin Luther King and hosted by The Gospel Coalition and the ERLC, church elders felt that the Gospel was reproached so egregiously by Russell Moore (who seems to act with complete support of other SBC leaders and entity heads), the congregation could no long[er] continue in affiliating with the denomination," Fellowship Baptist Church stated.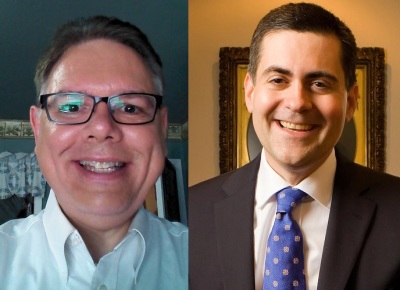 In his proposed resolution, Arnold specifically calls out Moore for defending and promoting social justice. (The resolution was later modified to remove Moore's name.)
Arnold is calling on the SBC to "decry and reject the terms and framework of social justice as insufficient to adequately reflect the Gospel of Jesus Christ and the Christian worldview."
He is also urging the SBC "to avoid the terms 'social justice' and 'social justice warrior' when referring to Christian ethics or activism," noting that "the Holy Scriptures be used as a guide without mimicking the verbiage of the antichristian social justice movement."
Arnold further highlighted the use of colleges and universities in promoting what he considers a leftist social justice ideology by suggesting a review of teaching programs in SBC colleges and universities.
"All SBC Colleges and Universities [should] be encouraged to review their teaching programs with special attention given to Humanities Departments to ensure that Marxist based social justice is not being taught in our colleges, universities, and seminaries," the proposed resolution states.
"We encourage churches in preaching, teaching, and in discipleship to address the issues of racial reconciliation, poverty, the environment, sexual and gender issues, immigration, and education from a Christian worldview and reject the ideological underpinnings and verbiage of the social justice movement," Arnold said.
Reacting to the proposed document, Pastor Dwight McKissic of Cornerstone Baptist Church in Arlington, who is a leading conservative voice for civil rights, told the Star Telegram that Arnold's resolution is "the most divisive resolution ever proposed in the 40 years" he's been part of the SBC.
"This resolution denigrates the entire civil rights, abolitionist, equal pay for equal work and suffrage movements," McKissic noted. "This resolution spits on the grave of Susan B. Anthony, Sojourner Truth, Harriet Tubman, Mary Bethune, Frederick Douglass, Booker T. Washington. ... It will make a statement to women and minorities to 'stay in your place.'
Refusing to back down from his position, Arnold replied to McKissic in a statement on his Facebook page, noting that if standing up for biblical truth causes a division, so be it.
"If taking a doctrinal stance against an anti-biblical concept such as social justice divides, I guess there needs to be division. This is a biblical issue, not a race issue, or a woman's issue, or a gay issue. If 'Sola Scriptura' is not sufficient to express our ethics doctrine, and acts of compassion as Christians, then how many 'add-ons' do we need?" he wrote.