Texas Sees 13 Percent Drop in Abortions With Controversial Pro-Life Law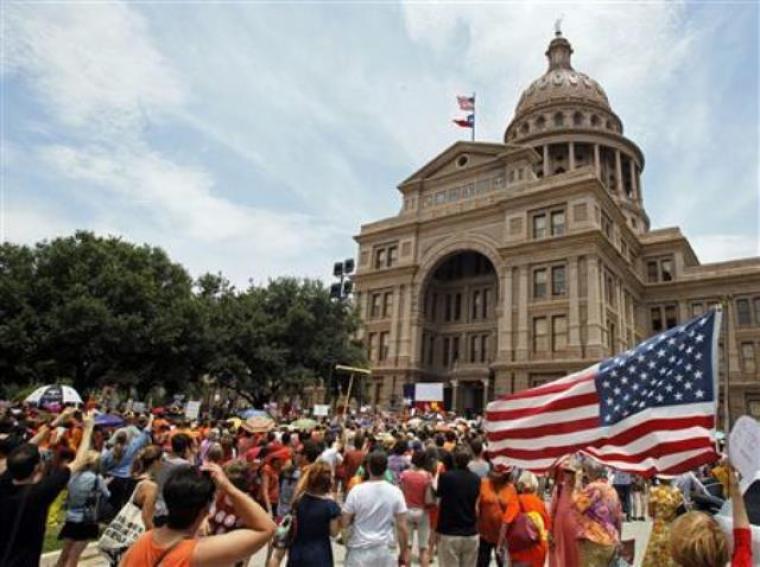 Texas has experienced a 13 percent decline in its abortion rate since lawmakers pased a bill that requires abortion providers to meet basic health and safety standards at their facilities. The new law has led some clinic owners to close instead of paying for the mandatory upgrades.
According to a recently published study by the Texas Policy Evaluation Project, which tracked the rate of abortions in the Lone Star State from November 2012 to April 2014, the drop in abortions might be linked to HB2, which increases regulations on abortionists and abortion clinics.
Dr. Daniel Grossman, an abortion advocate, is the lead author of the study and vice president for Research at Ibis Reproductive Health.
"Comparing November 2012-April 2013 to November 2013-April 2014, there was a 13 percent decrease in the abortion rate (from 12.9 to 11.2 abortions per 1,000 women age 15-44)," noted the abstract.
"Medical abortion decreased by 70 percent, from 28.1 percent of all abortions in the earlier period to 9.7 percent after November 2013 (p<0.001). Second-trimester abortion increased from 13.5 percent to 13.9 percent of all abortions (p<0.001)."
Grossman told The Christian Post, however, that the researchers "cannot definitively say what caused the decline" in the number of abortions in Texas.
"Given that this decline is more steep than has been seen in recent years in Texas, we hypothesize that it is related to the recent clinic closures," said Grossman.
Among the requirements of HB2, the abortion clinic regulation bill that was passed by the Texas legislature and signed into law by Republican Gov. Rick Perry last July, is that abortionists must be able to obtain admitting privileges at a local hospital within 30 miles of the abortion facilities in which they work so they can accompany their patients to the nearest hospital in cases of emergency.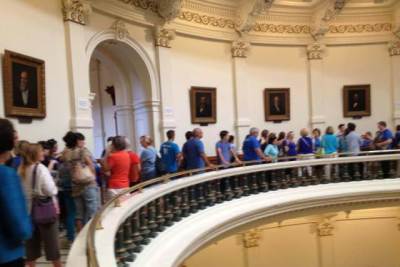 On Sept. 1, the portion of HB2 that requires abortion clinics to meet the same health and safety standards as ambulatory surgical centers will go into effect. Clinic owners who have opted to not upgrade their facilities to meet these requirements have either already closed or will close by that date.
Grossman told CP he does not believe the 13 percent decline in abortions could be attributed to a 2011 Texas law that requires clinic workers to show women their ultrasound before they make the final decision to have an abortion.
One explaination for the decline, he said, "might be that the law passed in 2011 that requires women to see their ultrasound before an abortion is making women change their minds. [But] our research, and that of others, indicates that is not the case."
"In addition, we would have expected to see this sharper decline in 2012, which was not the case," Grossman added.
The apparent result of this decline, Grossman believes, is last year's passing of HB2, which increases health and safety standard requirements for abortion clinics in the state.
Supporters of the legislation argued that it was necessary to have abortion clinics held by the same standards as ambulatory surgical centers while opponents argued its real purpose was to force abortion facilities to close.
Immediately after Perry signed the law, various pro-choice groups sued to have it struck down.
The legal battle made it up to the United States Supreme Court, which ruled in a five to four decision in November to not block the implementation of the law.
By May, 20 abortion clinics in Texas had closed. The 20th shutting its doors after the abortionist was unable to obtain hospital admitting privileges. This clinic, Northpark Medical Group, was owned by abortionist Douglas Karpen, who is called the "Gosnell of Texas" by pro-life advocates because he allegedly killed babies who were born alive during late-term abortion procedures.
Regarding the possibility of this trend continuing, Grossman told CP it is likely given that the last provision of HB 2, "which requires all facilities providing abortion to meet the standards of ambulatory surgical centers, goes into effect on Sept. 1."
Abortion clinic owners have had one year to upgrade their facilities to meet these basic requirements by the September deadline. The regulations require abortion clinics to have adequate plumbing, heating, lighting and ventilation, and equipment that can properly sterilize surgical instruments. They must also ensure that the doors to their facilities can accommodate stretchers for emergencies, and maintain a sanitary facility to ensure the health and safety of patients.
These requirements, Grossman claimed, "will further reduce the number of facilities to six in the state."
"The opening of at least two other ASCs has been announced," he added, "but it is unclear if they will be operational by September."
"Given that less than one-quarter of all abortions in the state are performed at ASCs, I think access will be very constrained come September, and it is likely that the in-state abortion rate will decline even further."