Texas Senate passes bill requiring public school classrooms to display Ten Commandments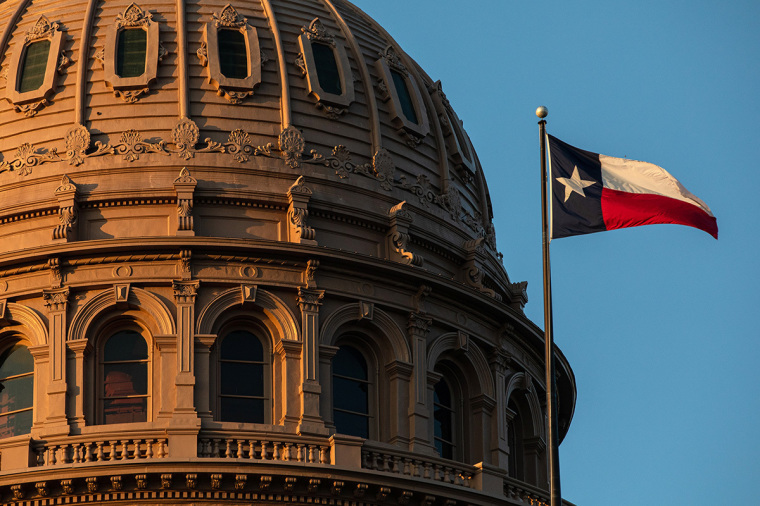 Lawmakers in Texas have advanced two pieces of legislation requiring public schools to prominently display the Ten Commandments in every classroom and allow school districts to set aside time for students to pray and read religious texts. 
Last Thursday, the state Senate approved SB 1515, introduced by Republican Sen. Phil King. If passed by the House of Representatives, it would require Texas public elementary and secondary schools to display the Ten Commandments in each classroom. 
In its current form, SB 1515 amends current law relating to how the Ten Commandments are displayed in public schools.
While there is currently no such requirement in Texas, the U.S. Supreme Court's 2022 decision in Kennedy v. Bremerton School District made such a proposal at least legally feasible, the bill's author contends. 
Joe Kennedy, a public high school assistant football coach in Washington state who was dismissed for praying on the field after games, was reinstated after he was punished by Bremerton School District for praying on the field after games in 2015.
The text of SB 1515 states that enacting the legislation will remind "students all across Texas of the importance of a fundamental foundation of American and Texas law — the Ten Commandments."
Although the bill was introduced after the Kennedy decision, the Supreme Court ruled in the 1980 case of Stone v. Graham against a Kentucky law that required posting the Ten Commandments on the wall of every public school classroom because it violated the Establishment Clause of the First Amendment prohibiting government establishment of religion. 
The Christian Post contacted Sen. King's office for comment. A response is pending. 
State senators also passed SB 1396, which would allow public, non-religious school districts to adopt a policy requiring its campuses to allocate time for students and staff to participate in an optional "period of prayer and Bible reading on each school day."
Authored by Republican Sen. Mayes Middleton, the bill would allow prayer or Bible reading to be delivered over a school's public address system. It would require parents to opt-in for their children to participate.
"A public school student has an absolute right to individually, voluntarily, and silently pray or meditate in school in a manner that does not disrupt the instructional or other activities of the school," the bill states. 
"A person may not require or coerce a student to engage in or refrain from such prayer or meditation during any school activity."
SB 1396 is currently in committee in the state House of Representatives. 
In the 1962 landmark ruling of Engel v. Vitale, the U.S. Supreme Court ruled that it was unconstitutional for state officials in New York to compose an official school prayer to be recited in public schools. 
Lt. Gov. Dan Patrick, a Republican, cheered on the passage of both bills, calling it another step toward ensuring religious liberty for all Texans.
"Allowing the Ten Commandments and prayer back into our public schools is one step we can take to make sure that all Texans have the right to freely express their sincerely held religious beliefs," Patrick said in a statement. 
"I believe that you cannot change the culture of the country until you change the culture of mankind. Bringing the Ten Commandments and prayer back to our public schools will enable our students to become better Texans."
In 2021, Texas lawmakers passed a bill that required schools to display donated signs reading "In God We Trust."
The debate over the "In God We Trust" messaging began after Patriot Mobile — which has a separate political action committee that has spent big money on helping to elect conservatives to school boards in several North Texas school districts — donated signage to Carroll ISD last August.
Similar signs have gone up in cities around Texas, including North Richland Hills, which voted in 2016 to have an "In God We Trust" plaque installed at its new City Hall building.