Texas Teen Arrested for Plotting ISIS-Inspired Attack at Mall: 'I Want to Kill the Kuffar'
Texas Teen Arrested for Plotting ISIS-Inspired Attack at Mall: 'I Want to Kill the Kuffar'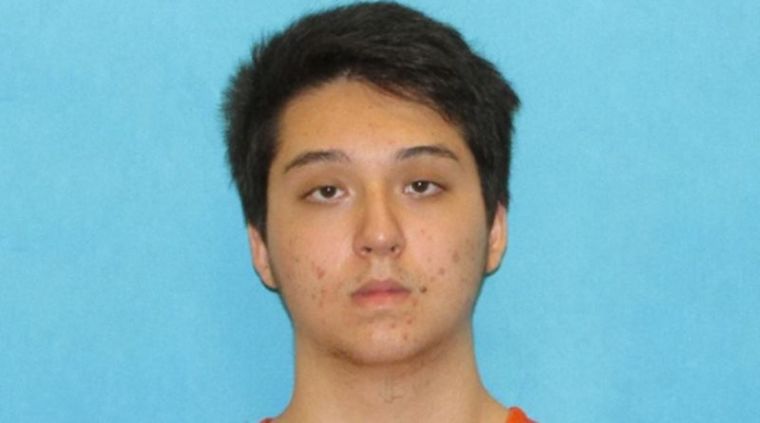 A 17-year-old North Texas student was arrested Tuesday for allegedly plotting a mass shooting at a nearby shopping mall after being inspired by Islamic State literature, the FBI said. 
Matin Azizi-Yarand, a student at Plano West Senior High School, was taken into custody on Tuesday and charged with attempting to commit a mass shooting at the Stonebriar Centre in Frisco.
Azizi-Yarand reportedly considered also attacking his high school, according to the FBI, which has been investigating Azizi-Yarand since last year.
"School is a perfect place for an attack. Even a blind man could take 10 easily," Azizi-Yarand allegedly said, according to the Star-Telegram. "Just fire where you hear screams."
Plano Police Chief Gregory W. Rushin said in a statement that unfortunately "we have heard a lot about terrorism in the media, and it has become a concern in our lives.
"This case exemplifies the wide reach terrorist groups have through social media and other means to radicalize others in communities across our country," Rushin said, as quoted by Fox 4.
According to the FBI, Azizi-Yarand began communicating with an FBI informant via a mobile messaging app last December, expressing an interest in killing non-Muslims or "kuffars."
"But I swear I want to achieve [Allah's] pleasure and kill the kuffar," said Azizi-Yarand, according to an FBI affidavit, adding, "I've only been reading ISIS magazine guides for performing operations and making bombs."
Azizi-Yarand also told the FBI source that he planned to buy a rifle when he was 18 and had a document written by one of the Columbine High School shooters on how to make a pipe bomb.
By January, he was communicating with an undercover FBI agent about either committing a terrorist attack in the United States or abroad and by March he told another informant about his plan to do a domestic attack.
"Everything has pointed me into this path. When I first became Muslim fighting was a big part of why I came to this religion," said Azizi-Yarand in February, according to the affidavit.
"I saw men facing so many tribulations but remained steadfast and believed in Allah. That's one of the Core things that led me to convert seeing the strength the Muslims had."
Fox 4 interviewed Azizi-Yarand on Wednesday. While the teenager denied planning an attack on the shopping mall, he responded "no comment" when asked if he was an ISIS sympathizer and when asked about a manifesto he allegedly wrote proclaiming his allegiance to the Middle Eastern terrorist group.