Texas Teenager Claims He Met Jesus After Going 20 Minutes Without Heartbeat; Describes Christ as Having 'Long Ruffled Hair' and 'Thick Beard'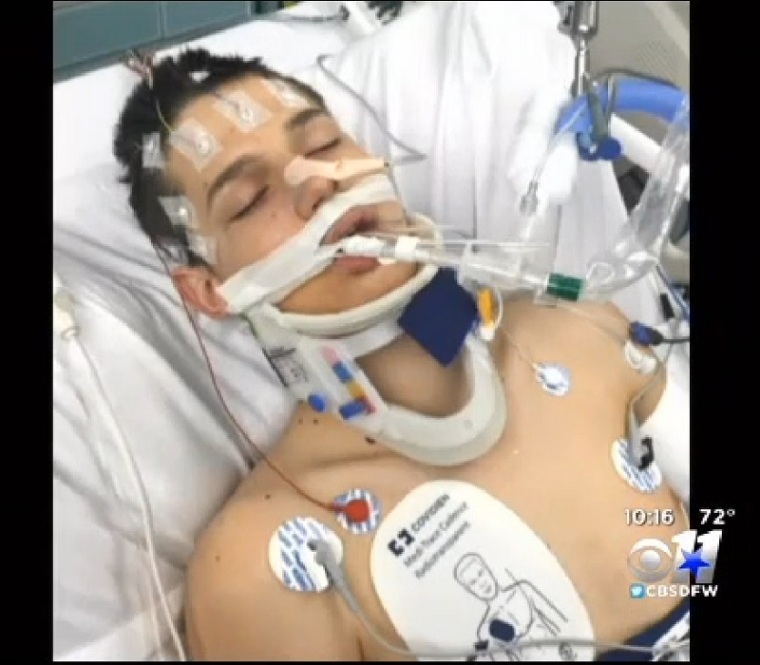 A 17-year-old Texas teenager who suddenly collapsed while in P.E. class has claimed to have seen Jesus after going 20 minutes without a heartbeat. Zack Clements described Christ as having "long ruffled hair and kind of a thick beard," while his family said that they are convinced what happened to him was a "miracle."
"When I was out those 20 minutes, I saw a man who had long ruffled hair and kind of a thick beard, and it didn't take me long to realize that that was Jesus," Clements said, according to CBS Dallas-Fort Worth.
"I went up to him and he put his hand on my shoulder and he told me everything would be alright and not to worry."
The teenager, who attends Victory Life Academy in Brownwood, Texas, says that he suddenly collapsed on May 5 during P.E. class, from where he was rushed to the hospital. Doctors worked to revive him, but he remained without a heartbeat for 20 minutes. After they finally got a pulse, he was airlifted to Cook Children's Hospital in Fort Worth, and woke up in the intensive care unit days later.
His father, Billy Clements, admitted that the story, which has been reported on by several websites, will be difficult for many people to accept. He said, however, that it makes sense for his family.
"For him to wake up and tell us something he experienced like that. It's just you can't explain it. It's not humanly possible to explain it," Clements told CBS.
A YouCaring page set up online by a relative is seeking donations to help pay for the teenager's medical bills.
The latest update on his condition, posted on Saturday, reads: "Cardiologist said NO surgery is needed. Zack was fitted for his life vest yesterday and will wear that for the next four weeks. After that time, we will return to Cooks for another MRI of his heart. If all looks well, he will not even need the ICD. We are not sure when they will be sending us home yet, but hopefully soon."
The page has currently risen a little over $10,000 out of its $20,000 goal.
Back in April, The Christian Post interviewed 12-year-old schoolgirl Annabel Beam, who has also talked about meeting Jesus following a near-death experience. Annabel, who was 9 years old at the time of the incident, fell headfirst 30 feet inside a hollowed-out cottonwood tree while playing with her sisters on the family farm in Texas, but miraculously escaped without injury.
"I remember it was really bright and I saw my Mimi (grandmother) who had died a couple of years back, and that's how I knew that I was in heaven," Annabel told CP. "And I asked Jesus if I could stay and He said: 'No Annabel, I have plans for you on Earth that you cannot fulfill in heaven.' Then he said whenever the firefighters get you out there will be nothing wrong with you."