'The Bible' Producer Mark Burnett Announces Mexican Wrestling Television Series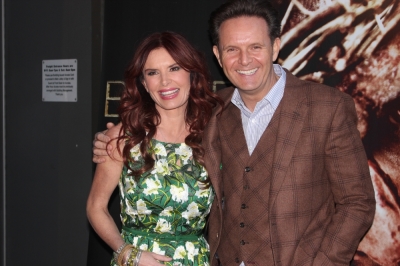 Mark Burnett's next venture will be bringing a Mexican wrestling television series to the recently launched El Rey Network.
Burnett, who has established a strong record in the industry with television hits such as "The Bible" and "Survivor," is helping to create a weekly 60 minute show that would debut on the English-language network. El Rey Network, which launched in December, is geared toward 18-49-year-old men, including millennials and America's growing Latino community.
The show will premiere on Robert Rodriguez's network in the second half of the year and is the result of a partnership between Burnett's One Three Media, FactoryMade Ventures and Lucha Libre AAA, according to the Hollywood Reporter.
"Starting this business with a new television series on a cutting-edge network like El Rey is very exciting," Burnett said in a release announcing the news. "And it doesn't end there. Wrestling is a billion-dollar business in the U.S., and with partners like Robert Rodriguez, Lucha Libre AAA and the rest of our great team, our new lucha libre league will make that market even bigger."
This announcement comes just six weeks before "Son of God" hits theaters across the United States. The film, which Burnett and his wife Roma Downey produced, focuses on Jesus' life, drawing on footage from "The Bible" miniseries, which was a smash hit over Easter 2013.
The television show debuted in March 2013 to 13.1 million viewers. Over the course of the 10-part mini-series it averaged 11.7 million viewers.
"A.D.," a follow-up to the series will premiere in 2015 on NBC.
In 2015, Burnett will also be bringing the mini-series "The Dovekeepers" to CBS. The show, which Burnett will also produce with Downey, will follow the story of four Jewish women fighting for their lives during the Roman siege of Masada in Israel in 70 A.D.