The Christian Post's top 10 news stories of 2020 (part 2)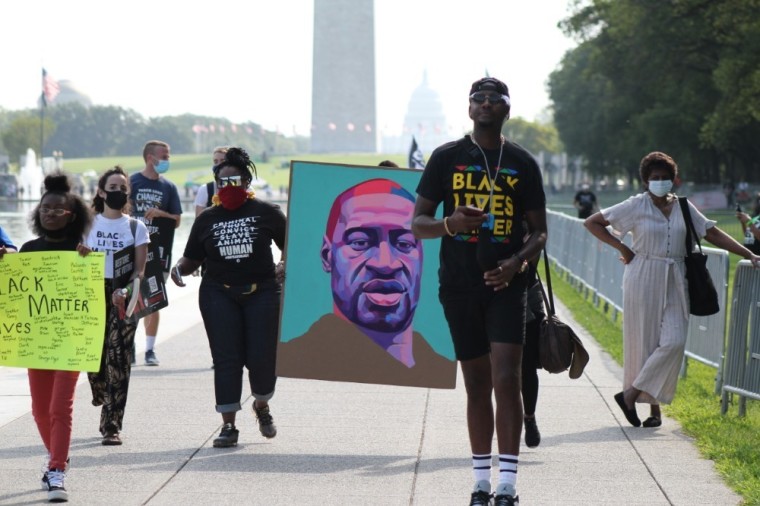 2. George Floyd, repentance, race and the church in 2020

The death of  46-year-old African American George Floyd, who died begging for his life and his mother with the knee of a white Minneapolis police officer pinned to his neck on May 25, triggered international protests and deep conversations on race in the church in 2020.
Many prominent Christian leaders expressed outrage in the wake of Floyd's death which was recorded and shared online for the whole world to see. It also forced many white Christians to confront questions about racial inequality in the U.S., some for the very first time.
A multi-racial Houston prayer group called Praytest, started by white Christian rapper Bobby "Tre9" Herring, for example, grew into a movement among Christians nationwide after a video of white Christians kneeling in repentance for racism before a group of black believers went viral.
Hundreds of evangelicals, including Pastor David Platt, gathered in Washington, D.C., to protest against racism and police brutality, in June, singing hymns and holding up Bible verses.
The same month, J.D. Greear, president of the Southern Baptist Convention, endorsed the black lives matter movement as a Gospel issue to members of the world's largest Baptist denomination, but denounced the Black Lives Matter organization that sparked the movement in 2013.
"Black lives matter," Greear said during an SBC presidential address after acknowledging the SBC's racist past and highlighting the denomination's growing diversity, as well as the civil unrest that erupted in the wake of Floyd's death.
"I realize that the movement and the website have been hijacked by some political operatives whose worldview and policy prescriptions would be deeply at odds with my own, but that doesn't mean that the sentiment behind it is untrue. I do not align myself with the Black Lives Matter organization," he said.
Church of the Highlands Pastor Chris Hodges was forced to repent after he was criticized for allegedly following and liking several social media posts of Turning Point USA leader Charlie Kirk in the wake of the national protests over Floyd's death.
One of the posts shows two photos — one featuring President Donald Trump standing next to Muhammad Ali and Rosa Parks with the caption "The racist Donald Trump in the 1980s," and the other showing Democratic Virginia Gov. Ralph Northam, who is believed to be one of the two men photographed standing side-by-side wearing blackface and a KKK costume with the caption "Progressive Leftist Ralph Northam in the 1980s." Another post said, "We all must do our part to defeat China Virus."
"It's hard to explain your own journey … I am not the same Chris Hodges I was two weeks ago. Do I have a long way to go? Yes, sir. But I can look you in the eye and say, I've been tested, stripped, disciplined, broken. I cry two times a year, and usually with a movie," Hodges said laughing uneasily in a message, titled "Becoming One."
"I have buckets for days, buckets. I know it's really been one of the most painful things I've ever been through in my life and I know God is disciplining me, breaking me. A broken and a contrite heart is the pathway to the presence and anointing of God," he said about the journey he walked, which involved conversations with four black leaders on his church's pastoral staff.
Dan Cathy, conservative billionaire CEO of fast-food chain Chick-fil-A, also urged white Christians to take advantage of the "special moment" in American history to repent of racism and fight for their black "brothers and sisters" in the wake of protests over the officer-involved deaths of Rayshard Brooks and other black Americans like Floyd, Breonna Taylor and Ahmaud Arbery.
Brooks, who was on probation for past convictions and was being arrested for a DUI, was shot dead by an Atlanta police officer after he resisted arrest in a scuffle and attempted to use the officer's taser against him at a Wendy's parking lot just three weeks after the death of Floyd.

Cathy made the plea during a robust conversation about race in America at Passion City Church in Atlanta with Pastor Louie Giglio and rapper Lecrae Moore, popularly known as Lecrae, just two days after Brooks was killed.
Days after that conversation, however, Pastor Giglio was forced to publicly apologize after he was accused of trying to make racism more palatable by suggesting to Moore that the term "white privilege" be renamed "white blessing" because it triggers some white people.
Matt Chandler, lead pastor of teaching at The Village Church in the Dallas/Fort Worth area, who said he grew up as "poor white trash," would later explain why some people would find the term white privilege offensive.
"When you start talking about privilege to someone that had my background, I can get pretty offended by that pretty quick simply because I knew what it was like to be poor white trash. And for you to say I had some special kind of privilege when I was growing up would be stunningly offensive to me," Chandler said.
Chandler's comments came in the wake of a decision by President Donald Trump in September to direct federal agencies to stop teaching government workers about critical race theory, a set of analytical tools that explain how race has and continues to function in society. The discussion of critical race theory has divided churches, denominations and academia along racial lines.
While he doesn't endorse critical race theory, because it "has no vision for the future" Chandler believes it's "really helpful in helping us understand how we got where we are. It helps us make sense of the past."
Rolland Slade, the 62-year-old senior pastor of Meridian Baptist Church in El Cajon, California, was also elected as the first black chair of the Southern Baptist Convention's executive committee in June.
Barna research would later show that less than 30% of American churches were actively engaged in addressing racism or racial inequality even though most pastors agree that churches should oppose the social ills.
Another report by The Christian Post showed that many American Christians and churches are struggling to strike the right note on racial reconciliation. Some religion scholars and pastors also warned that healing could not happen without first telling the truth about the Church's record on race.

Leonardo Blair contributed to this report