The Education Gap: Blacks and Latinos Have Different Challenges, Need Different Solutions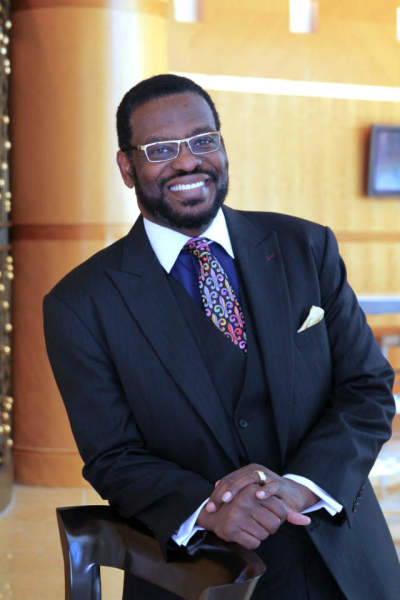 "If we expect kids to be losers they will be losers; if we expect them to be winners they will be winners. They rise, or fall, to the level of the expectations of those around them, especially their parents and their teachers."
Those are the words of legendary East Los Angeles math teacher Jaime Escalante. Garfield High School, where Escalante taught, was 95 percent Latino and 80 percent poor. When he arrived from his native Bolivia in 1974, he found that many of his students were still using their fingers to add.
Yet during Escalante's tenure, hundreds of these students not only mastered algebra and geometry, but calculus. They were able to take and pass the Advanced Placement Calculus test and most went on to become successful college students in California's excellent state universities. Now, five years since Escalante's death, some encouraging numbers suggest that Latino education may still be improving in the United States as a whole.
The education gap between Latinos and whites is in some ways more complicated than the gap between African Americans and whites. The first issue is language skills. First generation Hispanic Americans obviously speak English as a second language, if at all. Second generation children may speak English fluently, but they do not usually hear a broad range of sophisticated English vocabulary words at home. As many have noted, parental vocabulary and dialogue with their children profoundly shapes mental development, and the gaps are apparent by age 3.
Hispanic Americans have long been characterized by higher high school dropout rates than their white and Asian counterparts, mostly due to economic need. Surveys conducted by the Pew Research Center found that 74 percent of 16 to 25 year old Latinos who dropped out did so to help support their families. Yet recent studies suggest that these numbers are improving. High school graduation rates for Latinos jumped 5.5 percentage points between 2008 and 2009, and a full 15 points between 2006 and 2012. College enrollment rates are rising as well.
According to the report by Excelencia in Education entitled, The Condition of Latinos in Education: 2015 Factbook, only 18 percent of Latino students are not proficient in English. The Child Trends Hispanic Institute examined test scores from 2003 to 2013 and found that Hispanic American students are making steady gains in math as well. The report demonstrated that, overall, Hispanic students' scores rose between 9 and 13 points on average, the equivalent of a full grade level.
In fact, the gains among Latino students may be the primary reason for the positive education numbers coming out of cities like Miami, Charlotte, Austin, Dallas, Houston and Boston. Significant gains were also seen in Atlanta, Chicago, Albuquerque, New York, Baltimore, Milwaukee and Washington, D.C.
According to Natalia Pane, author of the report and senior vice president of research operations at Child Trends, some school districts have been reaching out to Hispanic parents and getting them more involved in their children's education. She also cited increased instructional time, reducing suspensions and developing programs that target English language acquisition as reasons for the success.
Unfortunately, poorer black students are not making similar gains, although the reasons for this are unclear. Median Hispanic income remains slightly higher than black income, although lower than that of whites and Asians. But some interesting clues for growing Latino success lie in the strength of its families.
Latino participation in the workforce is higher than that of any other ethnic group. Hispanic marriage rates also remain higher than those of blacks, and Hispanic children are more likely to be raised by two married parents. According to a report by National Public Radio last fall, "Latino kids were also more likely than blacks or whites to eat a meal with their families six or seven days a week, and those meals were likely to be cooked at home."
These encouraging patterns among Latinos remind us that the challenges facing the black and Latino communities are not identical.
As Richard Whitmire wrote in USA Today, "The real lesson is that we need to stop lumping blacks and Hispanics together — both in terms of how we measure progress and in terms of policy — as "students of color." The groups have different education needs. At successful all-black schools, school staffs build cultures based on social justice and employ highly structured curricula that emphasize verbal instruction, explained one researcher. At successful Hispanic schools, you are more likely to see a school culture based on connections to family with teachers employing an unstructured curriculum emphasizing visual instruction."
The lessons of Latino success remind us that the same intervention in different communities does not produce the same results. With strategic change, we can heal one of the root causes of racial division — the education gap.