'The Good Lie,' the Crisis in Sudan and Why They Should Matter to Christians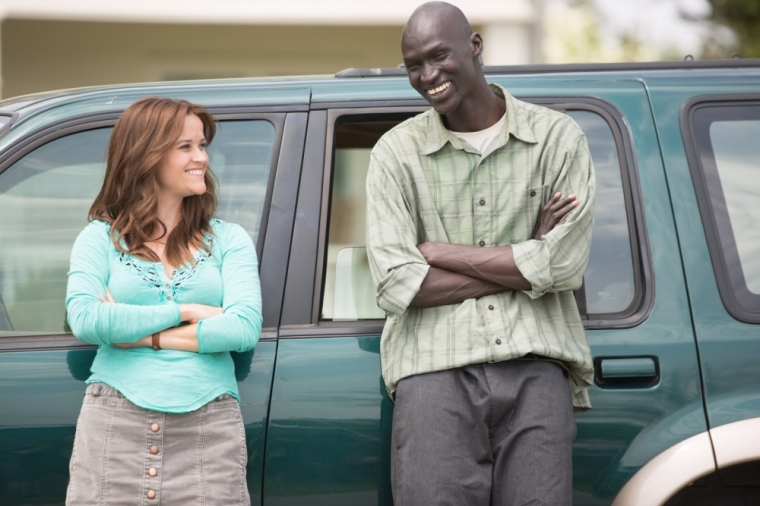 "The Good Lie," a film that tells the story of the lost boys of Sudan and their plight to escape civil war and assimilate into American culture hit theaters last week and is a movie Christians should not miss, according to some prominent evangelical leaders.
The film takes place during the real South Sudanese civil war of the 1980s and 90s that displaced millions of natives, forcing them into refugee camps where some of them were able to gain access to living in the U.S through several faith-based and government initiatives.
WEA (World Evangelical Alliance) Secretary General Geoff Tunnicliffe screened the movie and discussed it with the creators and stars, including Reese Witherspoon. He recently shared his enthusiasm for the "The Good Lie" with The Christian Post and explained why Christians and others should get behind it.
"For me, what 'The Good Lie' does is, it humanizes a story, and it's authentic, but it also not just inspires, but calls people to action," said Tunnicliffe to CP. "It shows you in the film what one or two people can do individually, that's really what it comes down to, what I can do as an individual when I think about this crisis in South Sudan. I'm hoping that many people will go see it. In fact this is an opportunity to inspire millions of people to take action."
Pastor Rick Warren of Saddleback Church also voiced his support for the film and even hosted an event at his Orange County campus where he interviewed the creators and actors. He discussed "The Good Lie's" relevance to his own church in relation to the refugee camp shown in the film.
"The Good Lie' is a beautiful movie, well-acted with brilliant cinematography," said Warren in a press release about the film. "I've had over 1,000 members of my church serving in Kenya, over 1,200 of my members serving in Rwanda, and over 23,000 members in about 197 countries, and the most desperate things out there are these refugee camps. So I am just thrilled that 'The Good Lie' has been made. This is a movie I'm willing to put my name behind."
"The Good Lie" accomplishes the task of raising awareness of the crisis in Sudan and humanizes the story of the refugees to make it relatable to the viewing audience, according to Tunnicliffe. The creators feel that it brings a crisis with not that much media coverage in recent years back into the spotlight in a way that translates better than a news story might. This is something Reese Witherspoon and writer Margaret Nagle briefly discussed with CP during a press conference for the film.
"There's not a lot of media coverage, it sort of died off," said Nagle. "We live in a country right now that's very separated by religion, location and politics. I believe South Sudan is a story we [as Americans] could all agree on. It's the kind of story that Hollywood tells best. We tell the story very quickly and emotionally and everybody could grab it."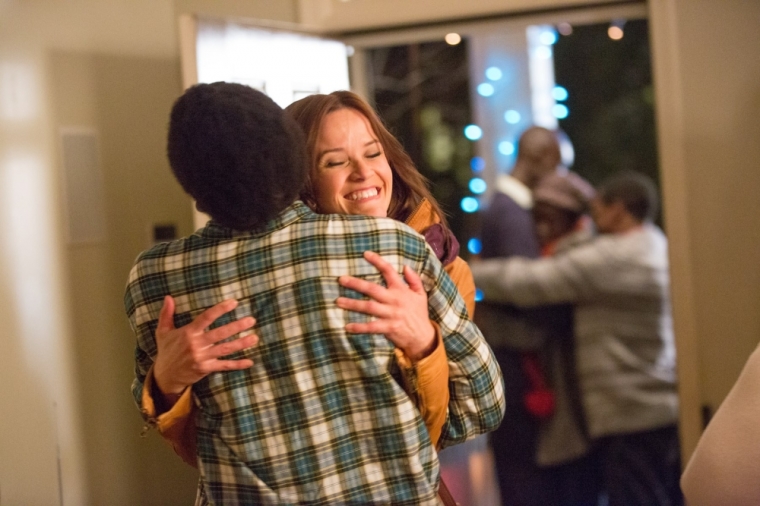 Nagle hopes the film does more than just entertain and mentioned The Good Lie Fund which is currently raising money to assist in the humanitarian effort with current refugees. Witherspoon mentioned how people have been comparing "The Good Lie" to "Hotel Rwanda" as both films draw attention to their subject matter effectively.
"A lot of people are making a comparison with 'Hotel Rwanda,' that [the crisis in the Sudan] is not a situation that a lot of people knew about," said Witherspoon to CP. "But once they see the film, it makes them want to go home, look it up and get more involved."
Tunnicliffe spoke to Witherspoon personally and thanked her for bringing her star power to this project. He agrees that the new film sheds light on a crisis seldom reported on by the media and says the movie puts the viewer in the shoes of the refugees so that they can gain a real understanding for what they endured.
"What this story does, it allows you to walk for a couple of hours in the shoes of someone who is a refugee," he said. "And you develop a sense of empathy and understanding of what it's like to lose your family."
He told the real life story of one of the film's stars, Emmanuel Jal, a real-life Sudanese refugee who escaped with 60 children during the civil war in South Sudan during the 1980s. By the time his group reached a refugee camp, there were only 14 left.
Jal takes on the role of Paul in "The Good Lie." He's joined by other former refugees Kuoth Weil, who plays Abital, and Ger Duany, who plays Jeremiah. Arnold Oceng, who plays the refugee group's lead or "chief," Mamere, is the only one out of the four who was not an actual refugee. However, he is a descendant of one and the film helped him reconnect with his heritage.
"I didn't come from the same background as my fellow cast members," Oceng told CP. "I didn't come from a refugee camp, but what combines us all is that we're all affected by war. I come from a family of refugees. My father is from South Sudan. He passed away when I was two. I was never able to learn about my South Sudanese side until doing this film. So ['The Good Lie'] was a massive journey for me."
"The Good Lie" seems to touch both viewers and those who worked on the film. It even led Witherspoon to take her daughter to visit a Kakuma refugee camp in Kenya and experience their condition firsthand. Tunnicliffe feels that Hollywood needs more movies like "The Good Lie" and strongly urged everyone to go out and support this film.
"I think we need to say to Hollywood with ['The Good Lie'] that we want more films like this that can entertain. There's humor in it. There's drama. It's powerful, but it's authentic," he said. "The only way that Hollywood will produce more movies like this is if we show up. So it's not just about going to see a movie. It's more than that. It's getting behind an idea. [It's thinking] 'can we create a movement of compassion and care that extends to the other?'"
To learn more about "The Good Lie" fund, click here.