The Next Generation of Christians in Comedy: 4 Millennials You Need to Know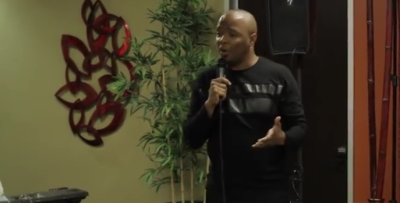 2. KevOnStage, 34
Kevin Fredericks, a Christian husband and father of two, has taken family-friendly comedy to a new level. Best known on social media as KevOnStage, the comedian, actor and producer often includes his family in the YouTube skits that have made him an internet phenomenon.
Fredericks tackles a variety of topics that the average person can relate to, from viral internet videos and memes, to his family and church. While his Christian faith does provide him with inspiration, the comedian understands that everybody in the church won't enjoy his brand of humor.
"I don't only talk about church jokes. I just talk about stuff that's funny," he told The Root earlier this year. "Church is a big part of my life, but I want to talk about whatever I think is funny. But that also means sometimes the saints get upset."
More than just a social media sensation, Fredericks' hard work has been noticed by the likes of music mogul Russell Simmons who brought the comic on for his All Def Digital comedy imprint. Now, Fredericks is serving as the director of comedy content for the brand and touring the nation.
For more information about this comedian, visit www.kevonstage.com.