The Next Generation of Christians in Comedy: 4 Millennials You Need to Know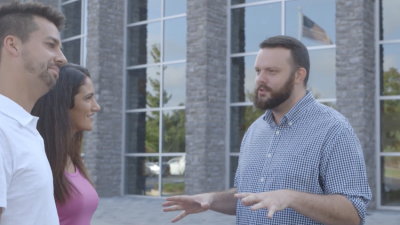 3. John Crist, 33
John Crist has risen to popularity with YouTube videos that bring humor to scenarios inspired by his faith, like "Christian Mingle Inspector." As a stand-up comedian, Crist has gained recognition from people in the church community, with churchleaders.com naming him one of their top comedians to watch.
Still, Crist performs in mainstream venues alongside some of the biggest names in comedy, including Dave Chappelle and Trevor Noah. However, he is very intentional about not making fun of Christianity when performing for mainstream audiences.
"I mention the fact that I'm a Christian in my show, but I wouldn't make fun of Christianity in a secular venue because everyone else is kind of already making fun of it. All the other comedians are all making fun of Jesus and stuff anyway," he told The Interrobang last year. "If I did it, it's just piling on."
Still, Crist finds reasons to joke about church culture in front of fellow Christians.
"I grew up in church, I love the church, I'm not angry at Christianity. I do think there are some things that are hypocritical about it," he admitted. "But I love Jesus. Now that being said, here's some things that I think we should be able to make fun of, just like any subculture will do with their jokes of that nature."
For more information about John Crist, visit www.johncristcomedy.com.