The NFL is the Gay Lobby and Michael Sam's New Advocate
The NFL is the Gay Lobby and Michael Sam's New Advocate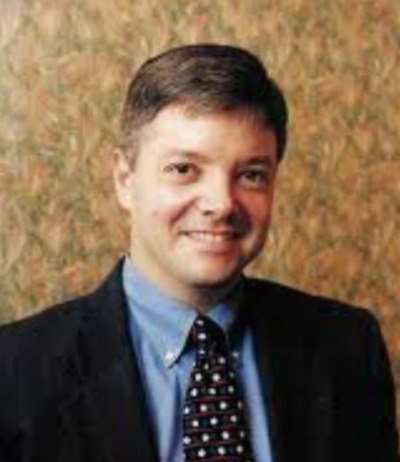 As another season of professional football excitement begins, it is becoming crystal clear that the NFL is beholden to a politically correct agenda.
One example is the ridiculous hoopla about the Redskins name. A name that has been associated with the Washington football team for decades is now supposed to be racist and insensitive to Native Americans. Never mind that the name was chosen as a way to honor Native Americans, the liberals have now deemed it to be a relic of a bygone era. Television commentators Phil Simms and Tony Dungy will no longer utter the dreaded Redskins name this season as the pressure on owner Daniel Snyder to change the name increases. Hopefully, Snyder listens to Hall of Fame coach and player Mike Ditka who said the whole issue was "so stupid, it's appalling." Ditka said the movement is being led by "politically correct idiots" and that the Redskins name should be retained because it is part of "American football history."
While the Redskins are being attacked, gay football player Michael Sam is being celebrated. What other seventh round draft choice receives a congratulatory call from President Obama? Sam's passionate kiss with his boyfriend was immortalized on ESPN and his selection by the St. Louis Rams received tremendous coverage.
The Rams were praised by sports journalists for having the "courage" to select the first openly gay professional football player. Unfortunately, Sam was not a good enough defensive player to make the team or practice squad. Rams Coach Jeff Fisher said the release of Sam was "not a difficult decision."
Usually when a player is cut, his agent will contact other teams to gauge interest, but Michael Sam enjoyed a much more powerful advocate. Incredibly, NFL officials called teams around the league asking them to consider adding Sam to their roster.
This was history in the making as the NFL had never previously been in the business of lobbying for any particular player. Certainly, no NFL official ever called a team promoting the selection of Tim Tebow, the evangelical Christian quarterback. In fact, Tebow's faith caused controversy and discrimination and despite his unquestioned ability, he is going to spend another year out of the NFL.
Unlike Tebow, Sam will be a part of a NFL team this year. The Dallas Cowboys added him to their practice squad. Undoubtedly, Cowboys owner Jerry Jones saw this as an opportunity to score points with a league that may still fine him for being pictured with strippers in suggestive poses a few years ago. The scandalous photos were released online in early August, but at this point the NFL has not issued any statement or levied any fine against Jones.
With this move, Jones will certainly create good will with a league that desperately wants their only self-proclaimed gay player to be on a team. It is good for their public relations and it will engender positive media coverage.
Sadly, the whole incident sets a dangerous precedent as Sam was selected by the Rams and retained by the Cowboys due to his sexual orientation and not his ability. The Cowboys picked him not because they needed him for the team, but due to the fact that it will help with NFL relations.
The episode once again demonstrates that the NFL is beholden to a politically correct agenda and they will push it as much as possible. The only thing that will stop the NFL is the public. If gay lobbying disgusts the American people, bashing of the Redskins or other politically correct nonsense and start boycotting games and refusing to buy NFL merchandise, league honchos will start singing a different tune very quickly.
Jeff Crouere is a native of New Orleans, LA and he is the host of a Louisiana based program, "Ringside Politics," which airs at 7:30 p.m. Fri. and 10:00 p.m. Sun. on WLAE-TV 32, a PBS station, and 7 till 11 a.m. weekdays on WGSO 990 AM in New Orleans and the Northshore. For more information, visit his web site at www.ringsidepolitics.com. E-mail him at jeff@ringsidepolitics.com.