'The Prince of Egypt' Adapted Into Musical 20 Years After Animated Film's Release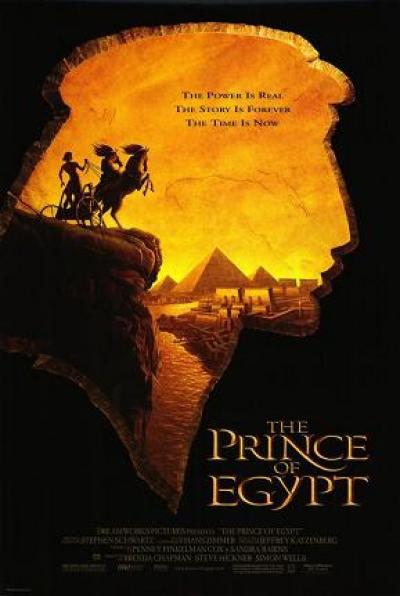 Twenty years after the Academy Award-winning faith-based animated film "The Prince of Egypt" graced silver screens, it's being reinvented into a musical.
On Wednesday, the musical based on the DreamWorks animated film about the biblical story of Moses was shown at TheatreWorks in Palo Alto, California, before it goes on to make its international debut in Denmark next year. A description of the musical highlights the multiethnic cast and inspiration from the popular 1998 film.
"A soaring celebration of the human spirit, 'The Prince of Egypt' features a dazzling, multiethnic cast in one of the greatest stories ever told: the saga of Moses and Ramses, his Pharaoh brother, and the indomitable people who changed them both forever," a description of the film on the TheatreWorks website reads. "Inspired by the beloved DreamWorks Animation film and featuring a score that includes the Academy Award-winning "When You Believe" by the composer and lyricist of 'Wicked,' this breathtaking journey of faith and family is the must-see event of the season."
Diluckshan Jeyaratnam, the actor hailing from Denmark who will play Moses in the musical, explained how much it meant to him to work alongside such a diverse cast in the show.
"Most of the time, I'm the only person of color in the shows that I have done in Denmark, with a few exceptions where there have been one or two others. On the first day of rehearsal of 'The Prince of Egypt,' I was surprised and so thrilled to see a cast with so many people of color and different ethnicities," he said in a TheatreWorks blog. "We all come from different parts of the world and have different cultural and religious backgrounds, but we share the same core values needed to tell such an amazing story as 'The Prince of Egypt.' I am truly humbled and grateful to be part of this cast."
The original film received critical acclaim when it was released in 1998, including a raving review from The New York Times.
'''The Prince of Egypt' touches biblical bases from Moses' adoption to his receiving the Ten Commandments and manages to have different personalities for each stage along the way. As a young scamp (with the voice of Val Kilmer), Moses seems dangerously close to the standard-issue Disney adventurer, right down to that fatuous ballad about what to do with his life," The New York Times wrote in its review back then. "The film works best when it stops relying on easy fluff and lets what is, after all, a mighty strong story, speak for itself."