The question I keep asking myself
Over the past few months leading up to Easter, I have been asking myself the question, "How do you tell a story that has been told for over two thousand years?"  In my 30+ years of being a pastor, I have had the opportunity of sharing the Easter message countless times. But as I look to this Easter, I keep asking myself the same question.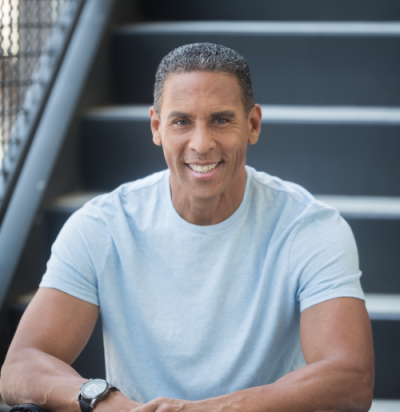 The story of Jesus' resurrection – the Easter story – is without question the most profound story that has ever been told, and it doesn't need special effects or impressive storytelling skills to make it good. This is the moment that Jesus changed human history. This story is good on its own terms.
Still, because the story of Jesus' resurrection has been told for thousands of years – and because the reality of someone being raised from the dead and taking ultimate victory over death is so challenging for us to wrap our finite minds around – it can sometimes be easy for Christians to gloss over the Easter message. The story of Easter can almost feel inaccessible or distant, like a nice tale that people tell their kids at bedtime. Nice. Quaint,even. "Jesus rose from the dead on the third day" can slip out of our mouths effortlessly, without the reality of this statement really captivating our hearts.
This is why I keep asking myself the question, "How do you tell a story that has been told for over two thousand years?" Not because this story needs any more fluff or impressive details, and not because it needs a cool new set design or stage effects. We don't need a better story; we as Christians need to be better listeners. Though Jesus was raised from the dead over two thousand years ago, we need to use our imaginations to understand what it was actually like that day. We need to let the weight of this story sink into our hearts so that we can understand the flourishing and abundant resurrection life that we are called to as believers.
So this year, I wanted to tell the Easter story in a way that would help activate people's imaginations – myself included.
I wanted to film the Easter message inside of a tomb.
Okay, so it wasn't an actual tomb, but it was a cave that would have been somewhat similar to the tomb that Jesus was buried in.
To make this happen, I traveled with a small film crew to a desert location about two hours outside of San Diego. When we arrived at what I assumed was our final destination, we hopped out of our passenger cars and climbed into a large RV that would carry the film equipment, the crew, and myself to the actual film location. We bumped and rolled our way over dust covered roads, with 35 mile per hour winds blowing an occasional tumbleweed in our path. Eventually, after what seemed like a day's journey (but was really only 45 minutes), we arrived at our final stop: the Arroyo Tapiado Mud Caves.
In order to get inside of the particular cave we were filming in, we had to inch our way through a tight, small crevice in the rocks, using our hands to feel our way through the darkness. Headlamps provided some visibility, but it was DARK. Finally, we reached the inside of the cave. It was still difficult to see, but a shaft in the ceiling allowed some light to cascade through. Before the video team set up the fluorescent lights to brighten up the space, I took a moment to sit in the darkness.
Most of us haven't spent much time in a physical tomb, of course. The dark tombs that we occupy are made of mud and stone. But as I sat in the darkness, I thought about the spiritually dark tombs that so many people find themselves in. I reflected on the darkness I have been rescued from in my own life. Then, as I began to shift my attention to the resurrection, I did my best to imagine just what it would have felt like for Jesus to walk out of the tomb. And I imagined myself following him.
The resurrection isn't just a story. It is a miracle that actually occurred. Jesus humbled himself through the incarnation by entering into time and space and taking on the form of a human being. He was born in a manger. He ate. He slept. He worked. He walked dusty roads. He got tired sometimes. He had emotions. He performed miracles. He lived a perfect life. And then he took the weight of our sins and died on the cross on our behalf. And on the third day, he actually rose from the dead and actually left the tomb.
We are called to be like Jesus and to do what he did, so the truth of the resurrection must have powerful implications for our lives right now. Through the help of the Holy Spirit, we are empowered to live like Jesus lived and to walk how he walked. We are called to daily die to our sin, to leave it behind in the tomb, and to participate in his resurrection life. We are invited to step out of the darkness and into the light.
I hope you will join me this Easter and take time to reflect on the profound reality of the Easter message as it pertains to you today. Ask yourself that same question I have been asking, and personalize it: "How does a story that has been told for over two thousand years, impact me?" If you need help imagining what it would have looked like for Jesus to come out of the tomb, I invite you to watch our Easter services. (link: http://sdrock.com/easter)