The Source and the Solution for Guilt
The Source and the Solution for Guilt
Feeling guilty at times is part of life. Unless of course your conscience is seared. The feelings of guilt are a natural byproduct of bad behavior. After all, that's the way God made us.
One of the keys with guilt is to understand the source of it in any given situation, as well as the solution. You see, there is more than one source for guilt. And some sources are not to be trusted.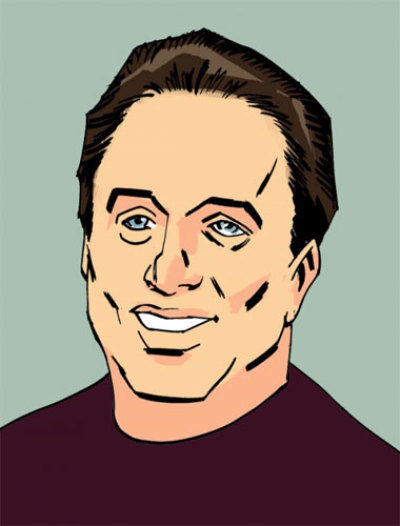 Let's start with "good guilt." By that I mean guilt which God wants us to experience. The Holy Spirit works to produce this guilt in us in order to prepare us for God's solution. Jesus said, "When He (the Holy Spirit) comes, He will convict the world of guilt in regard to sin and righteousness and judgment." (John 16:8) That's good guilt. That guilt is intended to prepare our hearts to receive God's forgiveness.
Sometimes, however, we experience "bad guilt." For example, we are inclined to hang on to our sin long after the Lord has forgiven us. We beat ourselves up over and over again as we choose to bemoan our past behavior rather than rejoice in God's forgiveness. Actually, this common error is a form of pride. We can't seem to stop thinking about ourself. In this case, we become obsessed with our poor performance.
Another example of bad guilt is when the devil heaps abuse upon Christians who have already confessed their sin and repented of it. Satan is "the accuser" of believers. (see Rev. 12:10) He looks for any opportunity to spew condemnation upon God's children. And whenever we fall short of the mark, our hearts become vulnerable to the enemy of our soul. One of the devil's tricks is to tempt God's children to focus more on our sin than on our Savior's love and grace. When that happens, we become overwhelmed with bad guilt, which brings plenty of dejection and anxiety.
And so we must seek to identity the source of our guilt. Is it good guilt which the Holy Spirit is producing by convicting me of sin and my need to repent? Or is it bad guilt that I am continuing to wallow in even after the Lord has forgiven me? If it is bad guilt, it may be that Satan is trying to make me feel condemned before God, even though the Bible makes it clear that "there is now no condemnation for those who are in Christ Jesus." (Romans 8:1)
By the way, have you noticed how you cannot trust anything Satan says? As our Lord stated, the devil is "a liar and the father of lies." (John 8:44) I sure am thankful Jesus doesn't heap condemnation upon His followers. He loves His sheep too much to do such a thing.
The solution for bad guilt is the same as the solution for good guilt. Just head straight to the cross. By faith, a person can go to that place where Jesus suffered and died for our sin, guilt, and shame, as well as the penalty we deserve to pay. Jesus paid it all. But if we don't go to the cross and rely upon what Jesus did for us there, we can end up going through life carrying a weight God never wanted us to carry.
Meanwhile, some people are experts at laying "guilt trips" on others. It's how they try to motivate people, but they offer no grace to back up their oppressive approach. They know a lot about dishing out guilt, but very little about receiving grace and then sharing it freely. I sure am glad our Lord operates differently. He only uses guilt to the extent that it is needed to get our attention. And then once we "own" our sin before the Lord and turn from it, God is quick to assure us of His grace and forgiveness. God's unconditional love for us is a huge motivator. It leads us to want to obey the Lord in all things.
So are you "stuck at guilt" today? Are you finding it difficult to get beyond the shame? If so, there is a wonderful and glorious solution. There is a way to leave it all with the Lord, and to know that He is not holding your sin against you. The power of the cross releases the power of God's forgiveness.
We can bring our sin and our guilt directly to God. And He promises to receive us and forgive us if we come to the Father through the Son. It no longer represents how we want to live. God will even forget our sin. Just because we have a hard time forgetting it doesn't mean God has the same struggle. In fact, the Lord declares in His Word: "I, even I, am He who blots out your transgressions, for my own sake, and remembers your sins no more." (Isaiah 43:25)
Would you like to take God at His Word, and freely receive His grace and forgiveness? If so, why not go ahead and pray this prayer:
"Help me O Lord. I feel so guilty. I have sinned against you. Please wash away my sin, and remove the guilt of my sin. Replace the guilty feelings with feelings of comfort and assurance. I believe you suffered and died on the cross for all of my sins Lord Jesus. I trust you to cleanse me. Please fill me with the Holy Spirit. Grant me holy desires and pure motives. Create in me a clean heart. And assure me of your forgiveness and of my eternal home in heaven. Thank you Jesus for dying on the cross for my sin, guilt, and shame. And thank you for clothing me with your righteousness and granting me your peace. Amen."
Dan Delzell is the pastor of Wellspring Lutheran Church in Papillion, Neb. He is a regular contributor to The Christian Post.