The Trump Formula for Success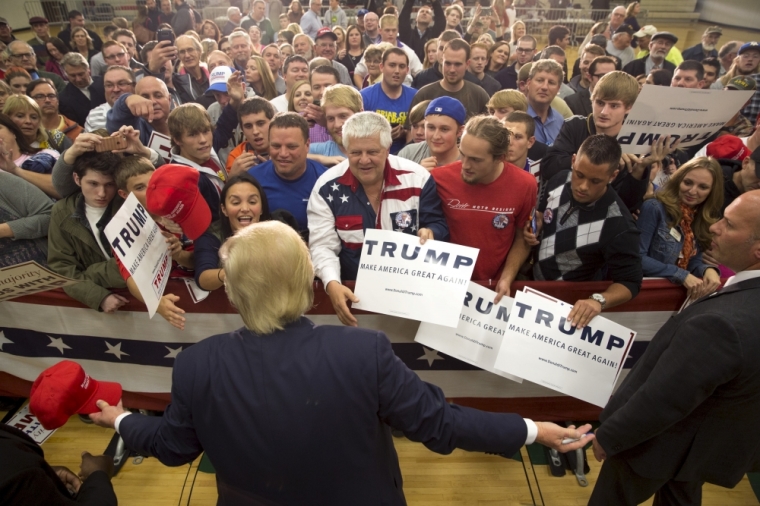 Even though a new Quinnipiac University poll showed Dr. Ben Carson with a lead in Iowa, Donald Trump is still leading in every national poll on the GOP presidential race.
Four months after he announced for President, Trump has defied the political professionals to claim the unquestioned lead.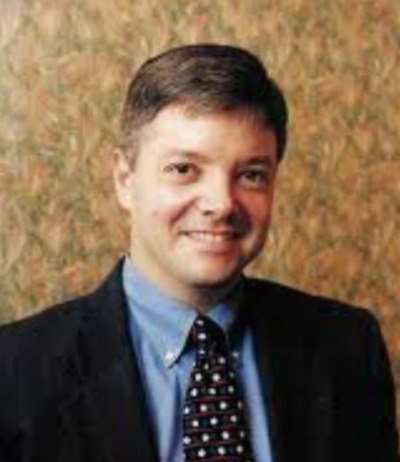 Initially, the so-called experts claimed his candidacy was just a publicity stunt, then they said Trump would implode from a controversial comment, yet nothing has stopped his ascension to the top of the Republican presidential field.
Despite on-going battles with other candidates and Fox News and a series of controversial statements, Trump has now been atop the GOP presidential polls for 94 days. Establishment reporters such as Chris Wallace of Fox News now believe that Trump "could be elected President of the United States."
The latest Rasmussen poll shows that Wallace is not alone. Among likely Republican voters, 74% believe that Trump will be the party's nominee for President. This is an increase of 16% in just one week, showing that his campaign is now entering a new, more serious phase.
Experts have noted that Trump is getting better as a candidate with sharper answers. Clearly, in the case of Trump, practice makes perfect. He has conducted more media interviews and town hall meetings that any of his GOP opponents. He has also started to offer more defined plans on how to deal with the country's problems. In the past few weeks, he has released detailed reports on immigration, gun ownership and tax policy.
Trump has accomplished all of this despite spending very little of his own money and not accepting major contributions. Amazingly, his campaign received $3.9 million in unsolicited small contributions from 74,000 donors in the last reporting period.
Of course, Trump will have to spend more money in the weeks ahead as the establishment Republicans will carpet bomb the airwaves in the early primary states with negative advertisements. As a financially independent outsider, Trump is the last person the establishment Republicans want as the party's nominee.
Fortunately, Trump will be somewhat immune to their attacks. He is different, unlike any presidential candidate in modern history.
For example, his unique status as a businessman and reality TV star turned politician make Trump ratings gold for the cable news networks. It is no surprise that CNBC caved to his demand that the upcoming GOP presidential debate be limited to two hours. The network knows that with Trump on the debate stage they will bring in more viewers. As evidence, with Trump in the first two GOP presidential candidate debates, the audience averaged 23.5 million viewers, while the Democrats only attracted 15 million viewers to their one and only debate on CNN.
What is Trump's secret? Of course, he has years of television training from his work on "The Apprentice" and as a media savvy real estate tycoon. He is also an outsider in an election year in which voters are looking for a non-establishment politician to support.
Despite being the right type of candidate for this era in American politics, Trump also possesses a certain skill set that sets him apart from the other candidates. He has a shrewd ability to dominate the political discussion, according to Jim Crimmins, an international marketing communication specialist. Trump drives the political debate, so the other candidates are always "reacting to what he says," notes Crimmins. In Crimmins' view, Trump "acts like a winner" and Americans feel it is time for their country to win again. He is creating a positive feeling among Americans, so more voters feel like voting for him.
In essence, Trump is not using intellectual appeals to succeed, it is an emotional appeal that is the secret of his success. His campaign motto is to "Make America Great Again," and Americans realize that for many years this country has not been great, but, with Trump as President, America can achieve greatness once again.
Jeff Crouere is a native of New Orleans, LA and he is the host of a Louisiana based program, "Ringside Politics," which airs at 7:30 p.m. Fri. and 10:00 p.m. Sun. on WLAE-TV 32, a PBS station, and 7 till 11 a.m. weekdays on WGSO 990 AM in New Orleans and the Northshore. For more information, visit his web site at www.ringsidepolitics.com. E-mail him at jeff@ringsidepolitics.com.