Greg Laurie Warns the World May Be in Its 'Last Hours' Until Christ's Return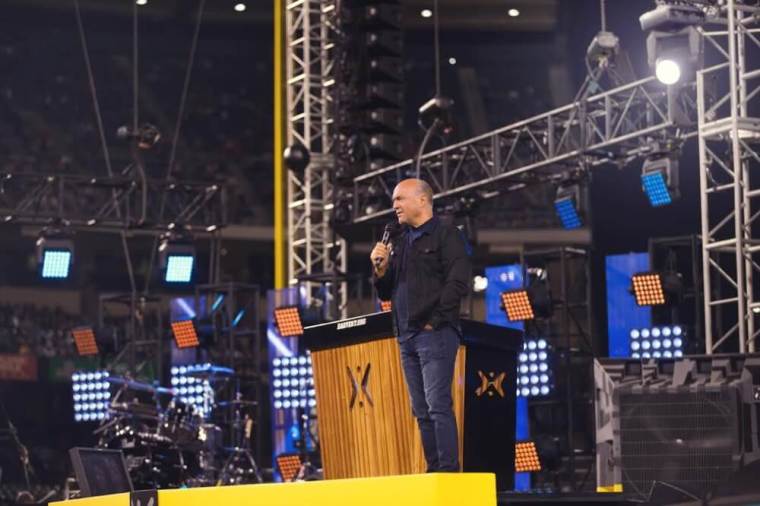 ANAHEIM, Calif. — Evangelist Greg Laurie says the increasing rate of barbaric radical terrorist attacks around the world and the false preachings of some Mainline Christian denominations are indicators that the world might be in its "last hours" until Jesus Christ returns.
Laurie, the senior pastor of the California-based Harvest Christian Fellowship and author of over 70 books, has made comments over the past few months that indicate his belief that "we are living in the last days" and that America could face cataclysmic judgment from God for embracing a sinful, secularized culture that kills its unborn babies and pretends that God does not exist.
While some news organizations, like World Religion News, have inaccurately spun Laurie's words to suggest that he believes a "godless America will be destroyed by a volcano," The Christian Post caught up with Laurie during the 27th annual SoCal Harvest last weekend at Angel Stadium where he clarified his views on End Times prophecy.
Although Laurie suggested during a June trip to the ancient Italian city of Pompeii, which was destroyed by a volcano in 79 AD, that there will come a day when the United States no longer exists in its current form and that it could either be overtaken by another country or that it could face a similar cataclysmic event that happened in Pompeii or Israel, he never said that America would be destroyed by a volcano.
In fact, he said that America's best day's could be ahead if the country chooses to turn back towards God. However, America's worst day's could also be ahead if the country does not embrace God like the nation's Founding Fathers did.
Regardless of what happens in America, Laurie told CP that the world is now witnessing the "signs of the times" and the labor pains leading to Christ's return that are laid out in the Bible.
"The Bible says there are things that we should look for that signal the last days and one of them of course is the scattering and regathering of the nation of Israel, which we all know happened in 1948 when Israel was declared a nation," Laurie said. "But the Bible also tells us, for instance, that there is going to be a cashless society. The Bible tells us that there is going to be global instability and excessive violence in the End Times. As we look around right now at the way the world is changing, we look at the change economically, we look at the emergence of radical terrorist groups like [the Islamic State] that are incomprehensibly barbaric in the things that they do to people."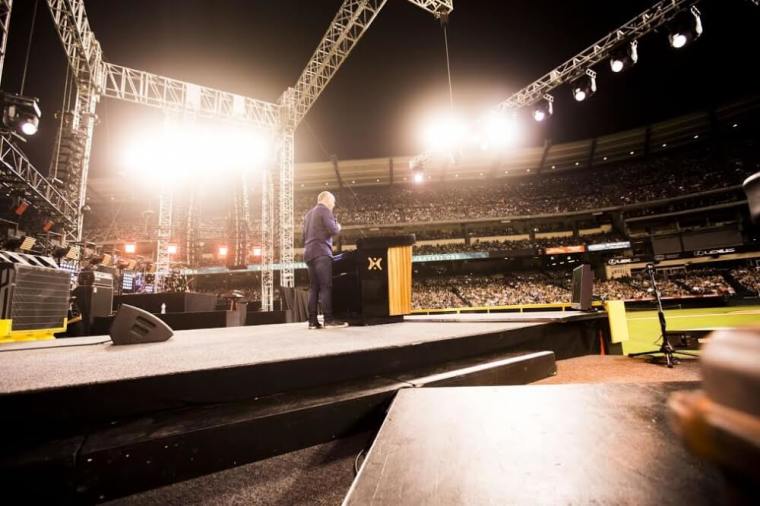 Laurie pointed to the recent news that IS (also known as ISIS or ISIL) executed six members of its own leadership by burning them to death with a flamethrower for trying to escape the caliphate.
"I can't remember a time that we heard anything this awful since the Nazis. Now, with social media, which they use quite indepthly, this horror and wickedness has spread and people are radicalized online. Who would have even thought of such a thing 25 years ago? Yet, here it is happening right now," Laurie told CP.
"The Bible says that in the last days it will be like labor pains. As a woman is ready to give birth, the labor pains get closer and closer together. That's what I think we are seeing that says we are in, maybe now, the last hours because the events are getting closer together," he continued. "Maybe 20 years ago, there would be an event every few months or so, maybe once a year. Now, it just seems like every week there are things happening that remind us that Bible prophecy is being fulfilled and Christ is coming. Having said that, I think that should produce in the Christians an urgency to share their faith."
Fresh off last week's news that a United Church of Christ minister wrote a book arguing that premarital sex is OK as long as it is "mutually pleasurable and affirming," Laurie also explained that Mainline denomination compromises on biblical teachings are another sign of the times.
"Actually, that too is a sign of the times because the Bible says that in the last days, there would be false teachers," he said. "And, it also says that in the End Times ... there would be an apostasy. When someone gets up and says the Bible is not the Word of God, I really don't care what their point is. That, to me, is apostasy."
"When someone says the Bible is not the Word of God and that we can make things up as we go, pick and choose what parts of the Bible we want to believe, that to me is apostasy," he reiterated.
Even though Laurie said the world could be in its last days, or even hours, he clarified that he ultimately doesn't know when the end will come but he asserted that the Bible explains in Revelation what the world can expect when the end arrives.
"We do know because it's in the book of Revelation. You know, it is not God's desire to conceal but to reveal. The word revelation means 'unveiling,'" Laurie said. "So, there God tells us exactly what is going to happen and Scripture tells us that there is going to come a world leader who will initially bring overtures of peace. He will help the Jewish people rebuild their temple in Jerusalem. He will have a new economic system where you don't buy or sell without his mark. Initially, for some, it will look like a good deal because there will be peace.
"But at the three-and-a-half mark of the tribulation period that really begins with the emergence of Antichrist, he shows his true colors," Laurie continued. "He performs what is called the 'abomination of desolation,' where he erects an image of himself and commands people to worship it. Then, God's judgment begins to fall on the Earth. It's going to be a horrible time and millions of people are going to die in the tribulation period. But having said that, it is also true that millions of people are going to come to Jesus.
"I believe that the work of the Holy Spirit, through the Church, will continue on. Then, the Lord will remove the Church but the Holy Spirit will still be working on planet Earth, bringing people into the Kingdom," he added. "So, it is going to get worse before it gets better. But I have read the last page of the Bible and I know for sure that we win in the end."