These are the 3 Judges on Trump's Supreme Court Nominee List
President Donald Trump has narrowed down his list of nominees to fill the vacant Supreme Court spot to three judges and he is expected to announce his selection next week.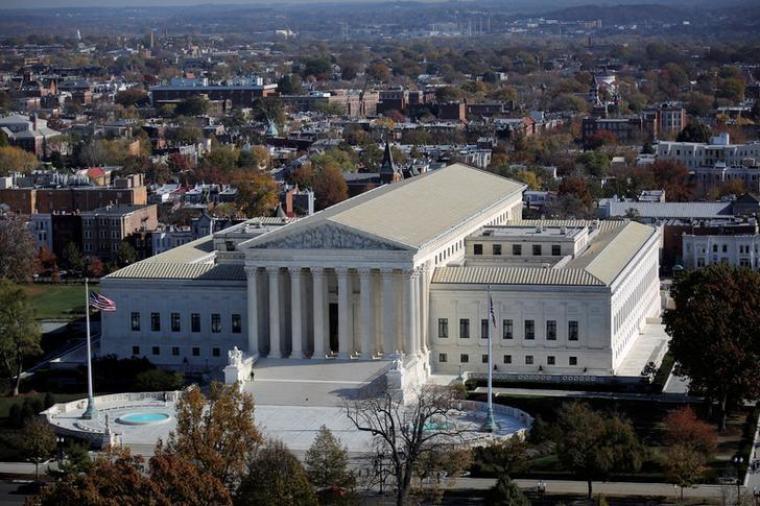 Trump will soon be announcing his nomination for Supreme Court seat vacated by the late Justice Antonin Scalia. "I'll be making my decision this week, we'll be announcing next week," Trump said, after meeting Tuesday with Senate leaders from both parties to discuss the vacancy. "We'll pick a truly great Supreme Court justice."
A political rife between the Republican Senate and Democratic (former) President Obama led to a 11-month Supreme Court vacancy following the death of the conservative Justice Scalia last year. But it looks like the Republicans will have the last laugh as Trump will opt to nominate a like-minded judge to fill the vacant spot.
The three candidates shortlisted by Trump, all federal appeals court judges, are Judge William Pryor in Alabama, Judge Neil Gorsuch in Colorado, and Judge Thomas Hardiman in Pennsylvania.
William Pryor, 54
Judge Pryor, who currently sits on the 11th Circuit Court of Appeals in Birmingham, Alabama, will be a dream nominee for conservatives and a nightmare pick for liberals. Similar to the late Justice Scalia in his ideologies, Pryor has been a strong supporter of interpreting the Constitution based on its original public meaning. With the mindset that "courts should not resolve political problems," Pryor has been openly vocal in deriding the Supreme Court's liberal decisions. He lambasted the epochal "Roe v. Wade" 1973 abortion rights ruling as the "the worst abomination of constitutional law in our history."
Pryor's confirmation onto the 11th Circuit was blocked by Senate Democrats, despite former President Bush's appointment, for nearly a year until he was confirmed in 2005 following a 53-45 vote in his favor. The only blemish Republicans can find on Pryor's steadfast conservative record is when he joined a 2011 decision which stated that some discrimination against transgender individuals is prohibited by constitutional doctrine forbidding sex discrimination.
Neil Gorsuch, 49
Currently sitting on the U.S. 10th Circuit Court of Appeals in Denver, Colorado, 49-year-old Judge Gorsuch has strong ties to Washington that set him apart from other nominees. A Columbia, Harvard and Oxford graduate with an impressive career in which he was the clerk to Supreme Court Justices Byron White and Anthony Kennedy before entering private practice for 10 years, Gorsuch was nominated to the 10th Circuit Court of Appeals by former President George W. Bush in 2006. He has remained in that top Justice Department job since and if he's picked by Trump for the Supreme Court job, he will be the youngest nominee in 25 years.
Thomas Hardiman, 51
Relatively lesser-known than the other two nominees, Judge Hardiman is an appealing conservative choice for Supreme Court Justice. Currently sitting in the 3rd Circuit Court of Appeals in Pittsburgh, Pennsylvania, Hardiman is not an Ivy League graduate having attended college at Notre Dame and Georgetown. Hailing from a blue collar family in Massachusetts and having driven a cab to pay his bills during time in college, Hardiman would be a good fit in Trump's populist ambitions.
A conservative in his mindset, Hardiman in 2007 ruled that strip searching prisoners, regardless of the offense's severity, is constitutionally viable -- a decision that was later upheld by the Supreme Court in a 5-4 vote. Hardiman is also in the good books of gun rights advocates whose Second Amendment rights he supported in their 2013 protest against New Jersey's requirement for potential gun buyers to demonstrate a "justifiable need" to obtain a permit. Hardiman currently sits on the same appeals court as President Trump's sister, Judge Maryanne Trump Barry.